Dr. Mark Acierno – Internal Medicine and Nephrology
About Mark Acierno, DVM, DACVIM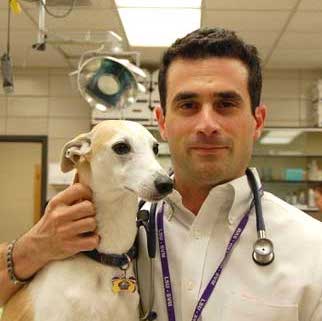 Dr. Mark Acierno received his DVM from Mississippi State University. After an internship in small animal medicine and surgery, he completed an internal medicine residency at Tufts University. Dr. Acierno spent 12 years at the Louisiana State University developing one of the most advanced nephrology programs in the world. He is currently a professor at Midwestern University's veterinary teaching hospital where his clinical and research interests include hypertension, kidney disease and renal replacement therapies. He also serves as the associate dean for academic affairs. Dr. Acierno has an MBA from Pace University in New York City. Prior to veterinary medicine, he had a career in business and finance. He maintains a special interest in personal finance as it relates to veterinary professionals.  In his spare time, Dr. Acierno enjoys scuba diving, climbing, hiking and exploring the Arizona desert. 
---
Presentation Synopsis
1. Challenging UTI and antimicrobial therapy
2. Kidney emergencies - Emergency treatment of nephrotoxins.
3. FLUTD _ Help I cannot pee!
4. IMHA/ITP - an internist's prospective
5. Managing Chronic Enteropathies in Dogs
6. Hypertension - new guidelines new recomendations
7. Acute Kidney Injury
8. Improving the quality of life for cats with Chronic Kidney Disease
9. Leptospirosis: Current Recommendations and What is the Risk to Veterinary Professionals
10. Nephrotoxicosis: Ethylene Glycol and Beyond
11. Now how do we turn off this spigot??? (Diagnosing and treating canine Incontinence)
12. Help! Help! I can't pee!! (Feline Lower urinary tract disease)
13. Protein Losing Nephropathy
14. Canine geology (uroliths)
15. Intro to dialysis medicine - how does it work and when to refer
16. An introduction to Acid / Base disorders
17. UTI and antimicrobial therapy - since when don't we treat bacteriuria!
18. Emergency treatment of nephrotoxins.
19. That Darn Cat! Veterinary Adventures in IBD, Lymphoma and pancreatitis!