Dr. Mark Acierno – Internal Medicine and Nephrology
About Dr. Mark Acierno, DVM, DACVIM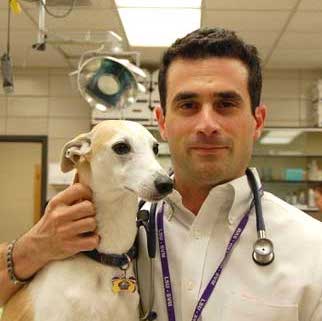 ---
Presentation Synopsis
1. Challenging UTI and antimicrobial therapy
2. Kidney emergencies - Emergency treatment of nephrotoxins.
3. FLUTD _ Help I cannot pee!
4. IMHA/ITP - an internist's prospective
5. Managing Chronic Enteropathies in Dogs
6. Hypertension - new guidelines new recomendations
7. Acute Kidney Injury
8. Improving the quality of life for cats with Chronic Kidney Disease
9. Leptospirosis: Current Recommendations and What is the Risk to Veterinary Professionals
10. Nephrotoxicosis: Ethylene Glycol and Beyond
11. Now how do we turn off this spigot??? (Diagnosing and treating canine Incontinence)
12. Help! Help! I can't pee!! (Feline Lower urinary tract disease)
13. Protein Losing Nephropathy
14. Canine geology (uroliths)
15. Intro to dialysis medicine - how does it work and when to refer
16. An introduction to Acid / Base disorders
17. UTI and antimicrobial therapy - since when don't we treat bacteriuria!
18. Emergency treatment of nephrotoxins.
19. That Darn Cat! Veterinary Adventures in IBD, Lymphoma and pancreatitis!