Dr. Jenefer Stillion – Emergency Critical Care
About Jenefer Stillion BS, DVM, ACVECC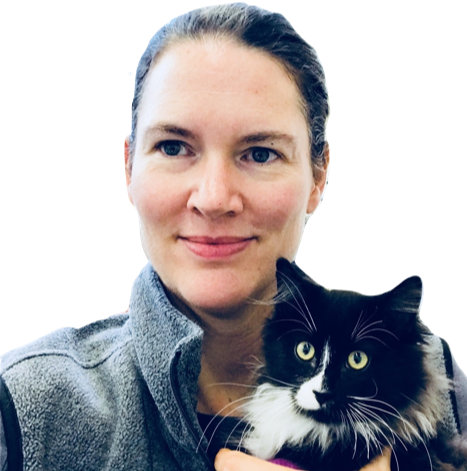 Dr. Jenefer Stillion was born and raised in Colorado where she earned her veterinary degree from Colorado State University in 2004. She then went on to complete a one year internship in small animal medicine and surgery and continued to practice emergency medicine in the Denver metropolitan area.
In 2012, Dr. Stillion completed a residency at Cornell University in Ithaca, New York and became a board-certified specialist in small animal Emergency and Critical Care Medicine. Following completion of her residency, she moved her family to Calgary and has enjoyed living next to the Canadian Rockies since. Her professional interests include treatment of trauma and shock, transfusion medicine and sepsis.
In her free time, Dr. Stillion enjoys spending time with her husband and three children, travelling, cooking and enjoying the great outdoors. She shares her home with three very spoiled cats, two guinea pigs and one hamster.
---
Presentation Synopsis
1. The Fine Art of Fluid Therapy
2. Managing the hypotensive patient
3. Septic peritonitis: pathophysiology, dx & perioperative management
4. Diabetic emergencies in small animals
5. Emergency management of congestive heart failure
6. Evaluation and management of the brain injury patient
7. Feeding Critical Patients - drugs, tubes and more!
8. Assessment & emergency tx of the dyspneic cat – Do no harm!