Dr. Zachary Wright – Oncology
About Zachary White, DVM, DACVIM Oncology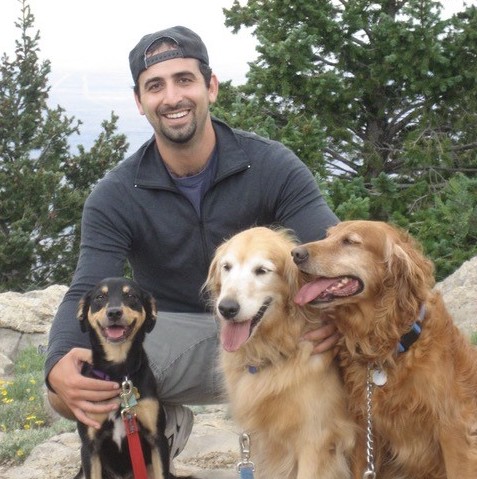 Dr. Zachary Wright was raised in the DFW Area (Rockwall). He received his Bachelor of Arts degree in History from the University of Notre Dame and his veterinary medical. He completed a one year rotating small animal internship in medicine and surgery at VCA West Los Angeles Animal Hospital in Los Angeles, California. Dr. Wright completed his residency in small animal oncology at Texas A&M University and became a Diplomate of the American College of Veterinary Internal Medicine-Oncology in 2008.
Dr. Wright joined the staff at VCA Veterinary Care in Albuquerque, New Mexico, to open a new oncology practice. In 2012 Dr. Wright and his family moved back to North Texas to join VCA Animal Diagnostic Clinic where he now serves as Director of Oncology.
Dr. Wright has published a collection of scientific articles and book chapters in small animal oncology. He also lectures across the United States and internationally. He believes in giving back to his profession and has served in multiple roles within his regulatory college, the American College of Veterinary Medicine, including positions on the Board of Regents.
As a clinical oncologist, Dr. Wright believes in fully educating his clients on the nature of their pet's cancer. A cancer diagnosis is rarely a black and white topic and he believes in making sure there are multiple diagnostic and treatment options for all of his patients regardless of the situation. Additionally, he is passionate about the role of the veterinary oncologist in palliative care of pets with cancer. At VCA Animal Diagnostic Clinic, Dr. Wright has proactively brought a collection of clinical trials to our hospital that evaluate cutting edge cancer testing and treatments. He believes in the Triad of Care and working as a team with your primary care veterinarian to ensure all of his patients receive optimal care.
Dr. Wright and his wife (also a veterinarian in Dallas) have two young boys and their rescue dog Allie. In his free time he enjoys spending time with his children, the Dallas restaurant scene, golfing and fly fishing.
---
Presentation Synopsis
1. Diagnostic Cytology of Canine and Feline Tumors
2. Canine Lymphoma: Phenotypes and Treatment Advances
3. Mast Cell Tumors: The Practice Builder and Confidence Crusher
4. Canine and Feline Reproductive and Urogenital Cancer
5. Osteosarcoma Review: Three legs and a kick stand
6. There Really Are Good Tumors - Welcome to the world of long-term survival.
7. Feline Injection Site Sarcomas
8. Veterinary Oncology Ultrasound
9. Updates in Oncology