Dr. Martin Young – Neurology
About Martin Young DVM,MS DACVIM (Neurology)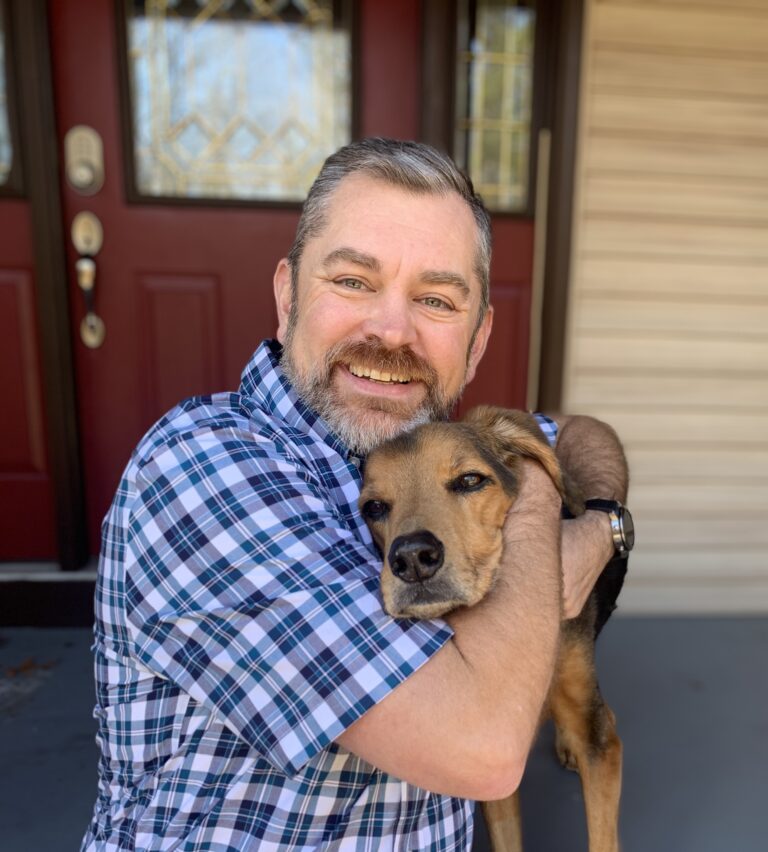 Dr. Young obtained a Masters in Anatomy and Doctorate in Veterinary Medicine from Colorado State University in 2004.  Following graduation, he practiced mixed animal medicine North of Colorado Springs for 3 years.  Dr. Young's general rotating internship was with VCA SouthPaws Veterinary Specialists and Emergency Center, just outside of Washington D.C., followed by residency in private practice with Bush Veterinary Neurology Service in Leesburg, Virginia.  Dr. Young has been a staff neurologist for the past 9 years with BVNS in Richmond, Virginia. His main area of interest is neurosurgical oncology, and he is actively involved in research to improve intra-operative tumor visualization which includes; pharmacological advancements for visualization, intraoperative ultrasound and advanced lighting options.  He has also developed veterinary specific surgical equipment for use in hydrocephalus and craniotomies. Every year, Dr. Young attends the Subcortical Surgery Group Conference in order to collaborate with neurosurgeons to help treat neurological conditions in both humans and animals. Publications and lectures have included local, state and medical school forums covering topics of surgery, seizures, infection and comparative pathology, and neuro-oncology.
---
Presentation Synopsis
1. Brain tumors signs and management, - the goal is to enhance the understanding of intracranial tumors and treatment options. Importantly to show improved survival times particularly when compared to other chronic diseases.
2. Head trauma and the current literature. The goal is to review the current literature including emergent and long term management as well as evaluation of the head trauma patient.
3. Disk disease and the current literature; Disk disease can be a confusing subject with so many opinions, the goal is to review the literature over the last 15 years to define the best treatment and management options.
4/5. The neurologic exam: The goal is to cover the nuances of the examination from young to old as well as canine and feline differences.
5/6. Feline and Canine seizures: The goal will be to cover the common medications, and indications to treat. Additionally we will cover refractory epilepsy and the difficult to control seizure patient.
7. Meningoencephalitis - (brain disease other than tumors): The goal is help practitioners recognize causes and conditions effecting the brain other than neoplasia as well as treatment and long term management.
8. The spinal cord, when its not a disk. The Goal is to address common conditions other than disk disease, to include vascular, infectious, immune and neoplastic conditions.