Dr. Benjamin Brainard – Emergency/Anesthesia
About Benjamin Brainard DVM, ACVA Anesthesia and ACVECC Critical Care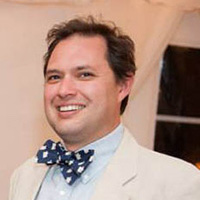 Benjamin Brainard is the Edward H. Gunst professor of small animal critical care, in the Dept. of Small Animal Medicine and Surgery at the University of Georgia. He received his undergraduate degree from Dartmouth College and VMD from the University of Pennsylvania. He completed dual residencies at the University of Pennsylvania and is a diplomate of the American College of Veterinary Anesthesia and Analgesia and the American College of Veterinary Emergency and Critical Care.
His clinical interests are critical care medicine, pain management in the ICU, long-term ventilation, and coagulation disorders. His research interests focus on platelet biology and thrombosis in many species, in addition to coagulation assessment and antithrombotic and antifibrinolytic drugs. Dr. Brainard is an Associate Editor for the Journal of Veterinary Emergency and Critical Care.
---
Presentation Synopsis
1. Monitoring the anesthetized patient
2. Anesthetizing patients with respiratory disease
3. Safe sedation of patients in the emergency room
4. Choosing anesthetic protocols for emergency patients
5. Diagnosis and therapy for the dyspneic cat
6. Transfusion triggers
7. Traumatic brain injury
8. DIC: treat, don't retreat!