Dr. Michael Jaffe – Surgery
About Michael Jaffe, DVM, DACVS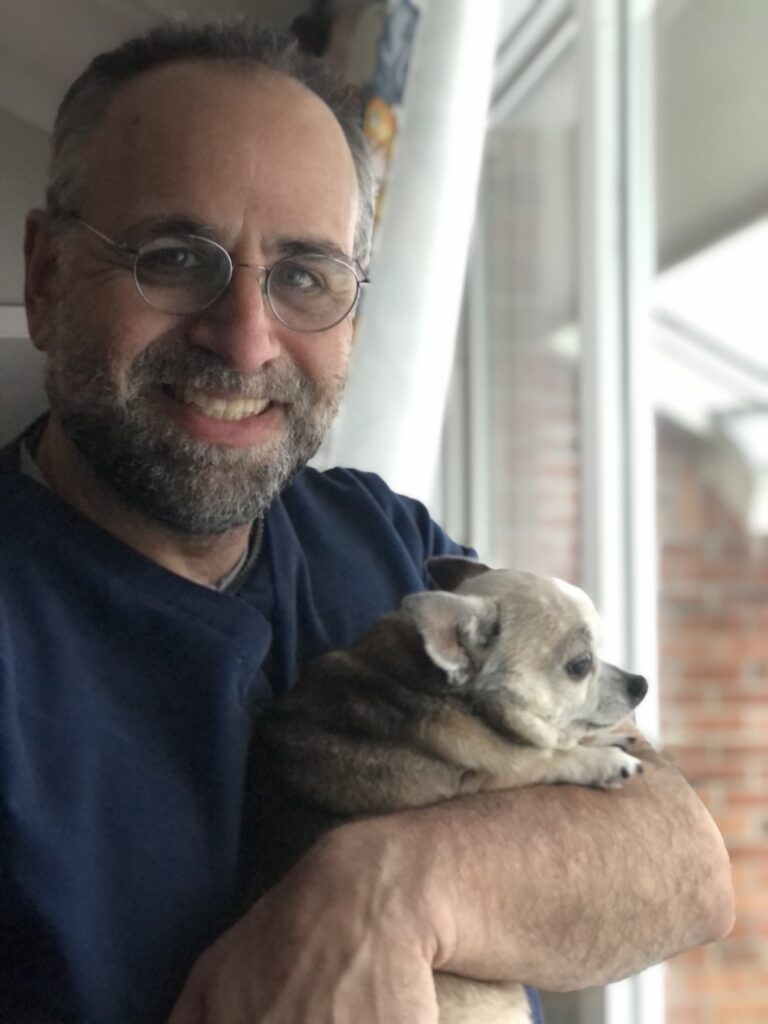 Dr. Michael Jaffe is a 1991 graduate of the University of Missouri College of Veterinary Medicine. Upon graduation from vet school, he practiced as a primary care veterinarian for 5 years in St. Joseph, MO and Ft. Lauderdale, FL. Dr. Jaffe then completed a 1-year companion animal medicine and surgery internship and a 3-year small animal surgery residency at LSU where he also received his Master's degree.
Dr. Jaffe practiced for 17 years in specialty surgical practice in Bloomfield Hills, MI; Mesa, AZ; and Glendale, AZ. He entered academia as part of the founding faculty at Midwestern University College of Veterinary Medicine and remained on faculty for 4 years. During that time, he established the small animal surgical curriculum and developed the year-long student surgical lab as well as many other courses in the new college's curriculum. Dr. Jaffe pioneered the small animal surgery department at the University's Companion Animal Clinic developing student rotations through small animal surgery and rehabilitation therapy. Dr. Jaffe is currently an Associate Professor of Small Animal Surgery and Service Chief of Small Animal Surgery at Mississippi State University College of Veterinary Medicine.
Dr. Jaffe's research has included work in clinical stem cell therapy trials. In addition, he spent 3 years in collaboration with engineers at Arizona State University and surgeons at Mayo Clinic researching laser tissue welding, a sutureless method of bonding incised tissue. His current research involves biomechanical studies of bone implants in canines and equines, spectroscopic analysis of collagen in osteoporotic bone, and physical therapy/rehab of patients following orthopedic surgical procedures.
Dr. Jaffe became a Diplomate of the American College of Veterinary Surgeons in 2002, and a Certified Canine Rehabilitation Practitioner in 2017.
---
Presentation Synopsis
1. Multimodal Management of Canine Osteoarthritis
2. Canine Physical Therapy and Rehabilitation
3. Small Animal Orthopedic Exam
4. The Art and Science of Small Animal Gait Exam
5. Diagnosis and Treatment of Muscle Injuries in Dogs
6. Diagnosis and Treatment of Juvenile Canine Orthopedic Diseases
7. Diagnosis and Treatment of Forelimb Lameness in Dogs
8. Improve Your Efficiency with Bandages and Drains
9. Regenerative Therapy in Small Animal Practice
10. Feline Orthopedic and Neurologic Exam
11. Tips to Improve the Success of Small Animal Surgery of the Urinary Tract
12. Treating Challenging Perianal and Perineal Diseases in Dogs
13. Tips to Improve the Success of Small Animal Gastrointestinal Surgery
14. Perioperative Patient Vigilance
15. Principles of Small Animal Surgical Oncology