Dr. Bronwyn Fullagar – Surgery
About Dr. Bronwyn Fullagher BVSc, MS, DACVS-SA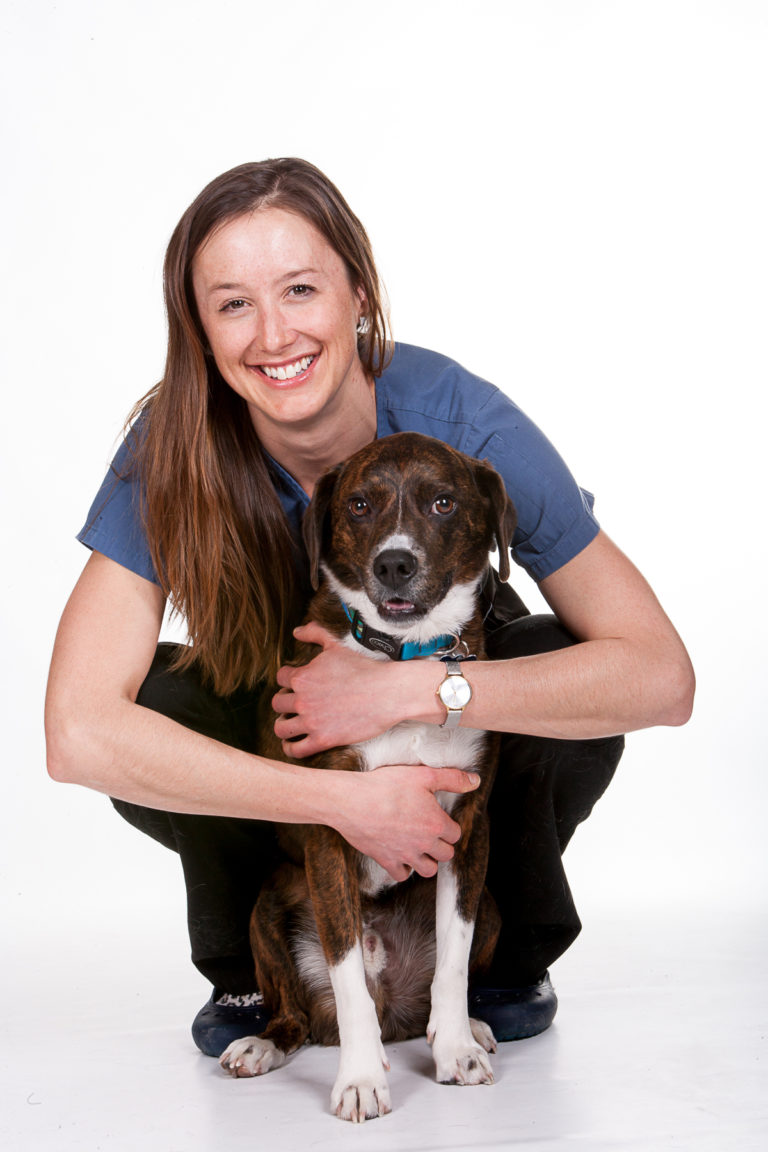 Dr. Bronwyn Fullagar grew up in Brisbane, Australia and earned her veterinary degree from the University of Queensland. She started her career in mixed practice in rural northern Australia, then moved to North America to pursue a surgical residency at The Ohio State University. She became a Diplomate of the American College of Veterinary Surgeons in 2016.
Since then, Bronwyn has worked as a small animal surgeon in Canada, Australia and the United States. She particularly enjoys challenging soft tissue, surgical oncology and emergency surgery cases. Bronwyn loves to teach, helping veterinary students and practicing veterinarians worldwide to boost their expertise and confidence. She now works as the Director of Surgical Education for the Veterinary Emergency Group, where she oversees the surgical training of emergency veterinarians across the US. She also works as a locum specialist surgeon throughout the Pacific Northwest.
Bronwyn currently lives in Bend, Oregon. Outside of work, she spends as much time as possible in the mountains - backcountry skiing, mountain biking or trail running.
---
Presentation Synopsis
1. Reconstruction of large skin defects - tension-relieving techniques for your toolbox (*75min lecture)
2. Step by step guide to wide surgical excision of cutaneous masses
3. Conquering the kiwi - surgical indications and approach to gall bladder mucocele
4. Pyothorax - a sticky situation. The incredible story of Layla.
5. It's a linear foreign body - now what? Tips for approaching challenging gastrointestinal surgery cases with confidence.
6. What lies beneath - managing penetrating thoracic trauma from the ER to the OR.
7. Gastric dilatation-volvulus - it doesn't have to make your stomach turn
8. Gastrointestinal foreign bodies: Minimizing the risk of post-operative dehiscence
9. Gastrointestinal surgery pearls: Tips and tricks you won't find in the textbook.
10. Open wounds: We've got you covered! Demystifying the world of wound management
11. Going with the flow: A practical guide to lower urinary tract obstruction
12. Biopsy buffet: Define your diagnosis, target your treatment