Online Conference Emergency Critical Care May 2024May 20 - 22, 2024
Topics:
Emergency Critical Care - Dr. Benjamin Brainard
Emergency Critical Care- Dr. Chris McLaughlin
This is an on-line CE conference, that is RACE approved as live interactive, featuring Dr. Benjamin Brainard and Dr. Chris McLaughlin We offer this CE using the NEW VetVacationCE APP. You can earn up to 15 hours of CE with your participation in our Vet Vacation conference. Conference classes will be held  following the same schedule as the live event in SEDONA!
Early Bird:  All three days $429 and One day $189. 5 CE hours per day before April 28th then pricing will increase to $499 and $219.
Individual CE certificates will be available through the APP at the end of the meeting.
May 20, 2024
12:30-1pm MT VIRTUAL doors open!
1-1:50 pm Urinary Emergencies In Cats
2–3:15pm Understanding DIC
3:15-3:45pm BREAK
3:45-5pm Management of Tachyarrhythmia
5:10-6pm Management of Bradyarrhythmia

May 21, 2024
7:30-8am MT VIRTUAL Doors open!
8-8:50am Treating the Patient With Head Trauma
9-9:50am Applying the CURATIVE Guidelines to Practice
10-10:50am Highlights of the New RECOVER CPR Guidelines
10:50-11:10am BREAK
11:10–12noon The Why and How of Centesis: Thoracocentesis, Pericardiocentesis and Abdominocentesis
12:10-1pm Acute and Chronic Management of Congestive Heart Failure

May 22, 2024
7:30-8am MT VIRTUAL Doors open!
8-8:50am The Respiratory Distress Cat
9-9:50am Point of Care Echocardiography and Lung Ultrasound
10-10:50am Pulmonary Hypertension: An Under-Recognized Contributor to Respiratory Distress in Dogs
10:50-11:10am BREAK AND SNACK
11:10–12noon Triage and Stabilization of the Dyspneic Patient
12:10-1pm Sepsis and Septic Shock
1pm Vet Vacation CE Conference Concludes: BOOK YOUR NEXT VACATIONCE!
Description
Online Veterinary Conference:  Earn 15 Hours of Virtual Live Interactive Continuing Education!! Dr. Benjamin Brainard and Dr. Chris McLaughlin are experts in the field of Emergency Critical Care ! Topics and biographies are below.
The virtual video and audio webinar platform allows for the following:
The speaker's slide presentation will be on your device screen.
You will hear the speaker audio.
You will be able to raise your hand to ask questions and get rapid response answers.
We will make this as interactive as possible.
We will send you a link to access the conference.
A digital CE certificate of completion will be available by scanning the QR code at the conclusion of each day with Beth VetVacationCE APP.
Prior to the conference, we will email you the notes and links to the event.
VetVacationCE registration for this Live Interactive Veterinary Conference is $429 for the 3 day conference or $189 per day. Each day is 5 hours of CE until April 28th then rates will increase to $499 and $219.
You can view our other Online Veterinary Conferences here
See what other participants have to say about our in person and online courses here
Benefits to Online Live Interactive Veterinary Conferences are:
Ability to select from a variety of topics led by world renowned specialists
Learn from a safe comfortable environment of your choice
Access the best educators in the world
Lower fees
Replays available upon request
Increase your skill level
Stay up to date on new treatments and standards of care within the profession
No need to travel – lower your carbon footprint
Whether you decide to learn with us in person or online, we guarantee an enjoyable learning experience with VetVacationCE.
Additional information
| | |
| --- | --- |
| Choose Schedule | May 20 – 22 (3 days) $429, May 20 only $189, May 21 only $189, May 22 only $189 |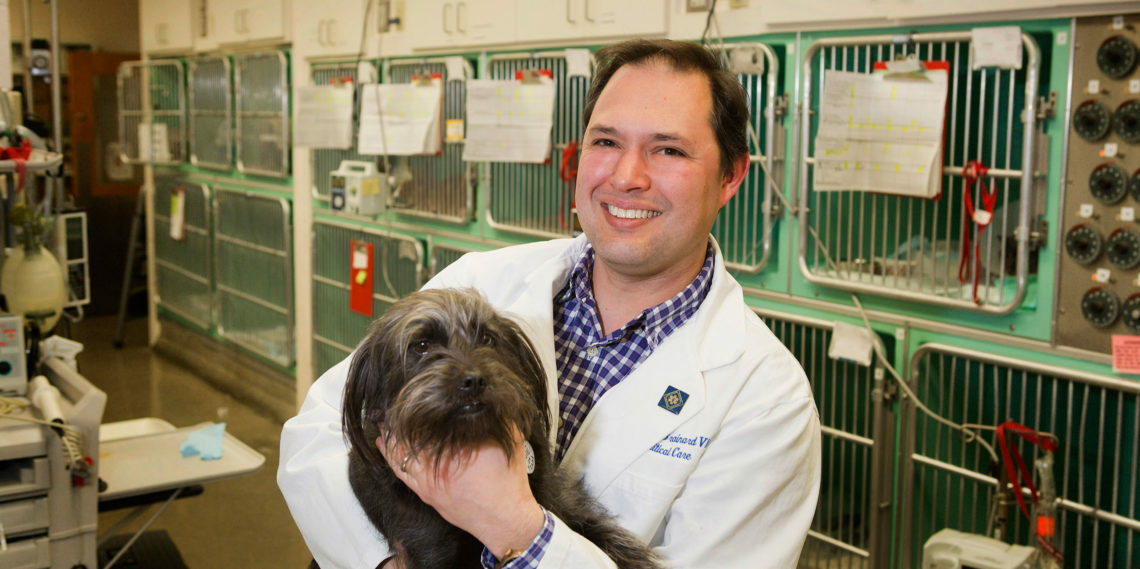 Benjamin Brainard DVM, ACVA Anesthesia and ACVECC Critical Care
Dr. Benjamin Brainard is the Edward H. Gunst professor of small animal critical care, in the Dept. of Small Animal Medicine and Surgery at the University of Georgia. He received his undergraduate degree from Dartmouth College and VMD from the University of Pennsylvania. He completed dual residencies at the University of Pennsylvania and is a diplomate of the American College of Veterinary Anesthesia and Analgesia and the American College of Veterinary Emergency and Critical Care.
His clinical interests are critical care medicine, pain management in the ICU, long-term ventilation, and coagulation disorders. His research interests focus on platelet biology and thrombosis in many species, in addition to coagulation assessment and antithrombotic and antifibrinolytic drugs. Dr. Brainard is an Associate Editor for the Journal of Veterinary Emergency and Critical Care.
Presentation Synopsis
1. Urinary Emergencies In Cats
2. Understanding DIC
3. Treating the Patient With Head Trauma
4. Applying the CURATIVE Guidelines to Practice
5. Highlights of the New RECOVER CPR Guidelines
6. Triage and Stabilization of the Dyspneic Patient
7. Sepsis and Septic Shock
8. Case Based ER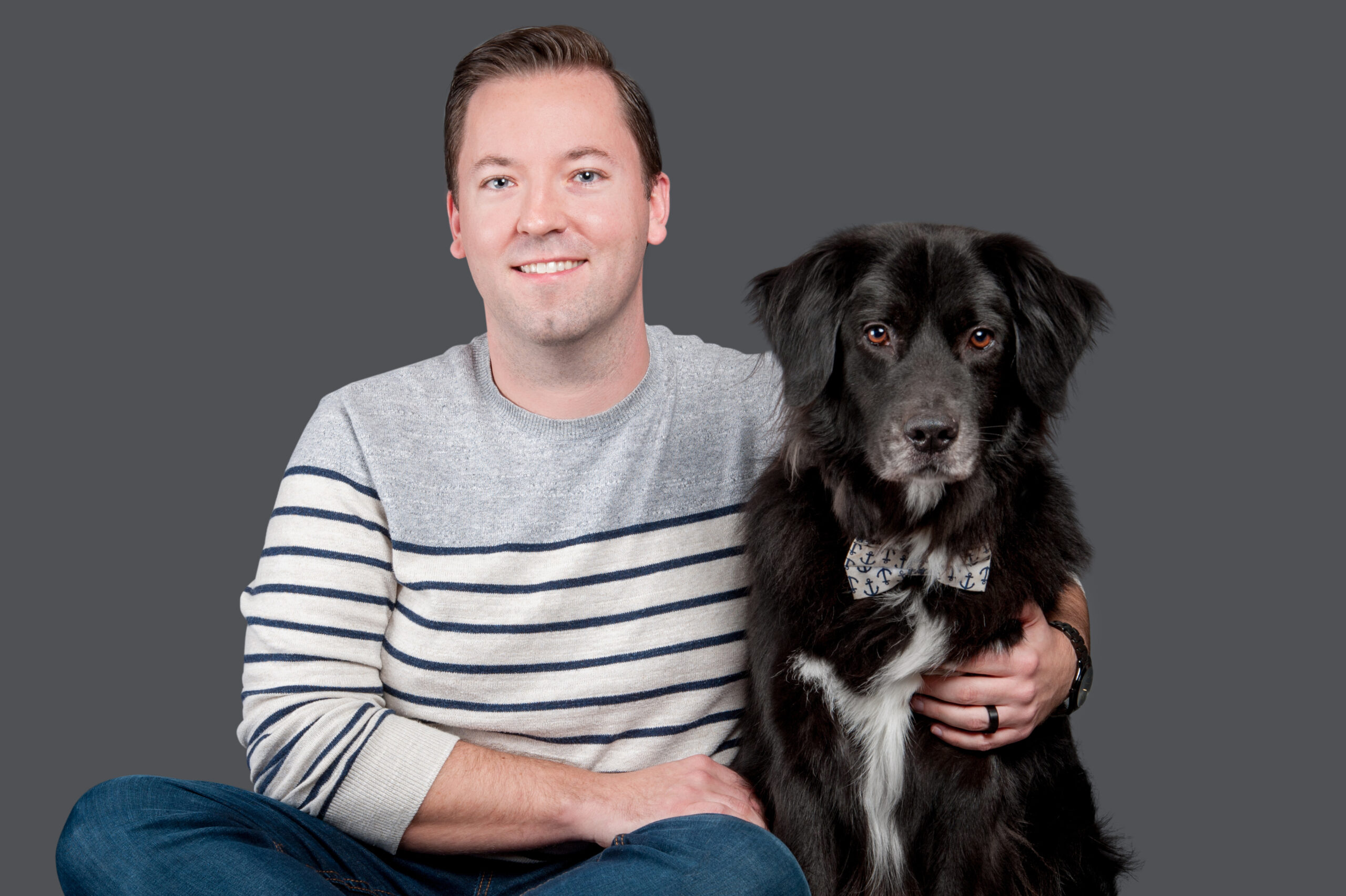 Chris McLaughlin, DVM, DACVIM (Cardiology), DACVECC
Dr. Chris McLaughlin is originally from Woostock, New Brunswick, Canada.  He attended the Atlantic Veterinary College, followed by an Internship at the Ontario Veterinary College.  He completed a residency in Emergency and Critical Care from North Carolina State University in 2016, before moving to South Florida to practice in two, large referral hospitals.  During his time as a Director of Emergency and Critical Care, he developed a passion for minimally invasive interventional procedures.  This led me to undertake a second residency in Cardiology at North Carolina State University, which he completed in July 2023.
There are many things he loves about practicing Cardiology.  He has a passion for interventional procedures and has extensive experience in the management of several congenital and acquired heart defects, including ACDO occlusion of Patent Ductus Arteriosus, Balloon Valvuloplasty and Pulmonary Valve Stenting for Pulmonary Valve Stenosis, Pacemaker implantation, diagnostic right and left heart catheterization, balloon membranostomy of Cor Triatriatum Dexter, and heartworm retrieval in Caval Syndrome, among others.  It is incredibly rewarding to intervene in puppies and kittens with heart disease and give them a long and healthy life.  With his background in Emergency and Intensive Care Unit Medicine, he also enjoy inpatient management of critically ill and complex cardiopulmonary cases, including heart failure and arrhythmias.  Lastly, and perhaps most importantly, the relationships that are built with clients, their pets, and their family veterinarians while managing chronic heart disease are both rewarding and fulfilling for him.  He prefers to be a partner in a patient's care, involving the clients and their family veterinarians in all management decisions and follow up.
Presentation Synopsis
1. Management of Tachyarrhythmia
2. Management of Bradyarrhythmia
3. The Why and How of Centesis: Thoracocentesis, Pericardiocentesis and Abdominocentesis
4. Acute and Chronic Management of Congestive Heart Failure
5. The Respiratory Distress Cat
6. Point of Care Echocardiography and Lung Ultrasound
7. Pulmonary Hypertension: An Under-Recognized Contributor to Respiratory Distress in Dogs
8. Anesthesia and Sedation in Patients with Cardiovascular Disease (30 minutes)