Zion National Park, Utah 2024October 5 - 7, 2024
Topics:
Neurology – Dr. Martin Young
Ophthalmology - Dr. Terah Webb

Zion National Park is a southwest Utah nature preserve distinguished by Zion Canyon's steep red cliffs. Zion Canyon Scenic Drive cuts through its main section, leading to forest trails along the Virgin River. The river flows to the Emerald Pools, which have waterfalls and a hanging garden. Also along the river, partly through deep chasms, is Zion Narrows wading hike.
October 5, 2024
12:30-1pm REGISTRATION: Sign In and Pick a Seat! Mukuntuweap Room
1-2:15 pm Ophthalmic Examination Techniques & Tips
2:25–3:15pm Adnexal Disease in Small Animals
3:15-3:45pm BREAK AND SNACK
3:45-5pm The Neurologic Exam Part 1
5:10-6pm The Neurologic Exam Part 2
6:15-7:15 WELCOME RECEPTION

October 6, 2024
7-8am BREAKFAST BUFFET for Attendees
8-8:50am Ocular Emergencies 101
9-9:50am When the Pressure is On: Glaucoma
10-10:50am Dry Eye: It's Not About the Schirmer Tear Test
10:50-11:10am BREAK AND SNACK
11:10–12noon Brain Tumors Signs and Management
12:10-1pm Head Trauma and the Current Literature
1pm EXPLORE ZION NATIONAL PARK!


October 7, 2024
7-8am BREAKFAST BUFFET for Attendees
8-8:50am Disk Disease and the Current Literature
9-9:50am Canine Seizures
10-10:50am Feline Seizures
10:50-11:10am BREAK AND SNACK
11:10–12noon Ophthalmic Surgery in General Practice
12:10-1pm Ulcers: to Grid or Not to Grid, That is the Question
1PM VETVACATIONCE CONCLUDES - BOOK YOUR NEXT VETVACATIONCE!

Hampton Inn & Suites Springdale and Holiday Inn Express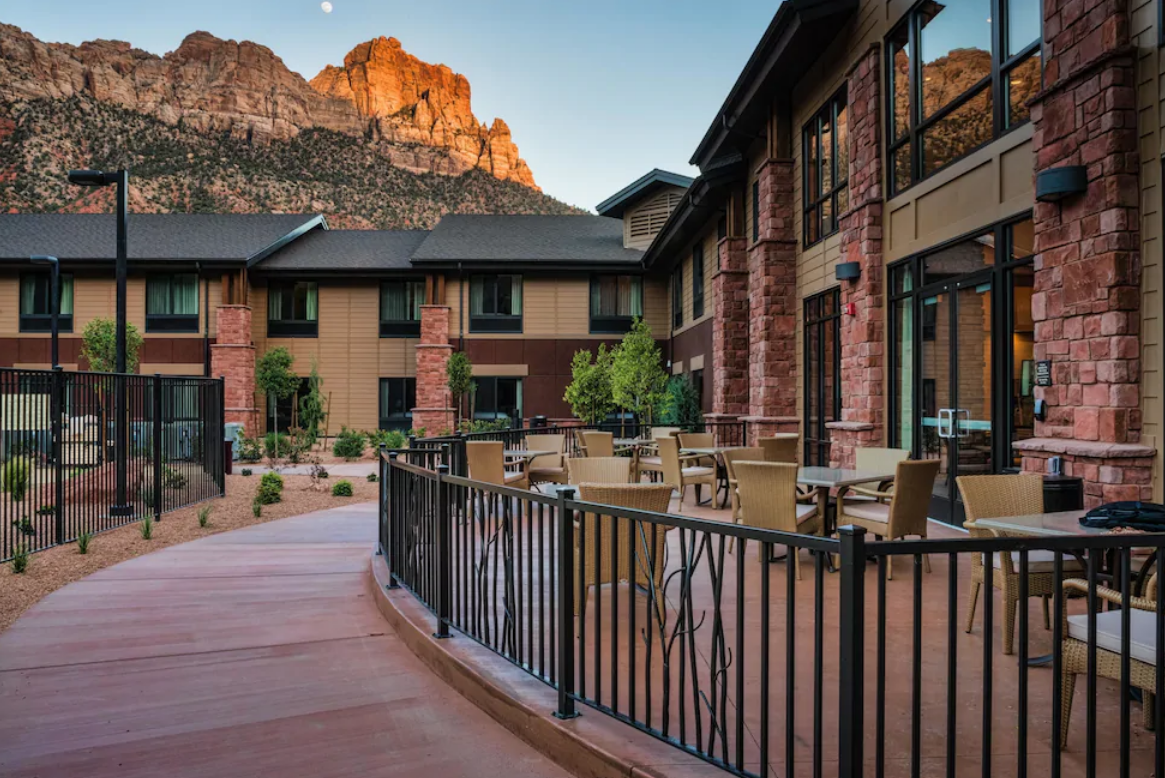 Call in: 435-627-9191 or 435-772-3200
Referring Code/Group Name: Group Name VetVacation Group Code VVS using the online link
Room Rate: $289+ 13.62% tax Free parking and no resort fee
Book early! Rooms are very limited. Rates are available 2 days pre and post based on availability at time of booking. These blocks will sell out fast.
Reservation includes hot breakfast, high-speed internet, and fitness center, views of the towering Red Rocks and the Virgin River. The Hampton Inn is one mile from the Zion National Park entrance with a tram stop in front of hotel and close proximity to Bryce Canyon. The overflow hotel is the Holiday Inn Express and is 0.2 miles from the Hampton Inn. 1 minute by car.
McCarran International Airport Las Vegas (LAS)
Distance from Hotel: 145 mi.
Drive Time:2 hr.
St. George Municipal Airport (SGU)
Distance from Hotel: 54 mi.
Drive Time:1.15 hr.
Taxi, rental car, limousine service and public bus service are all available from both airports.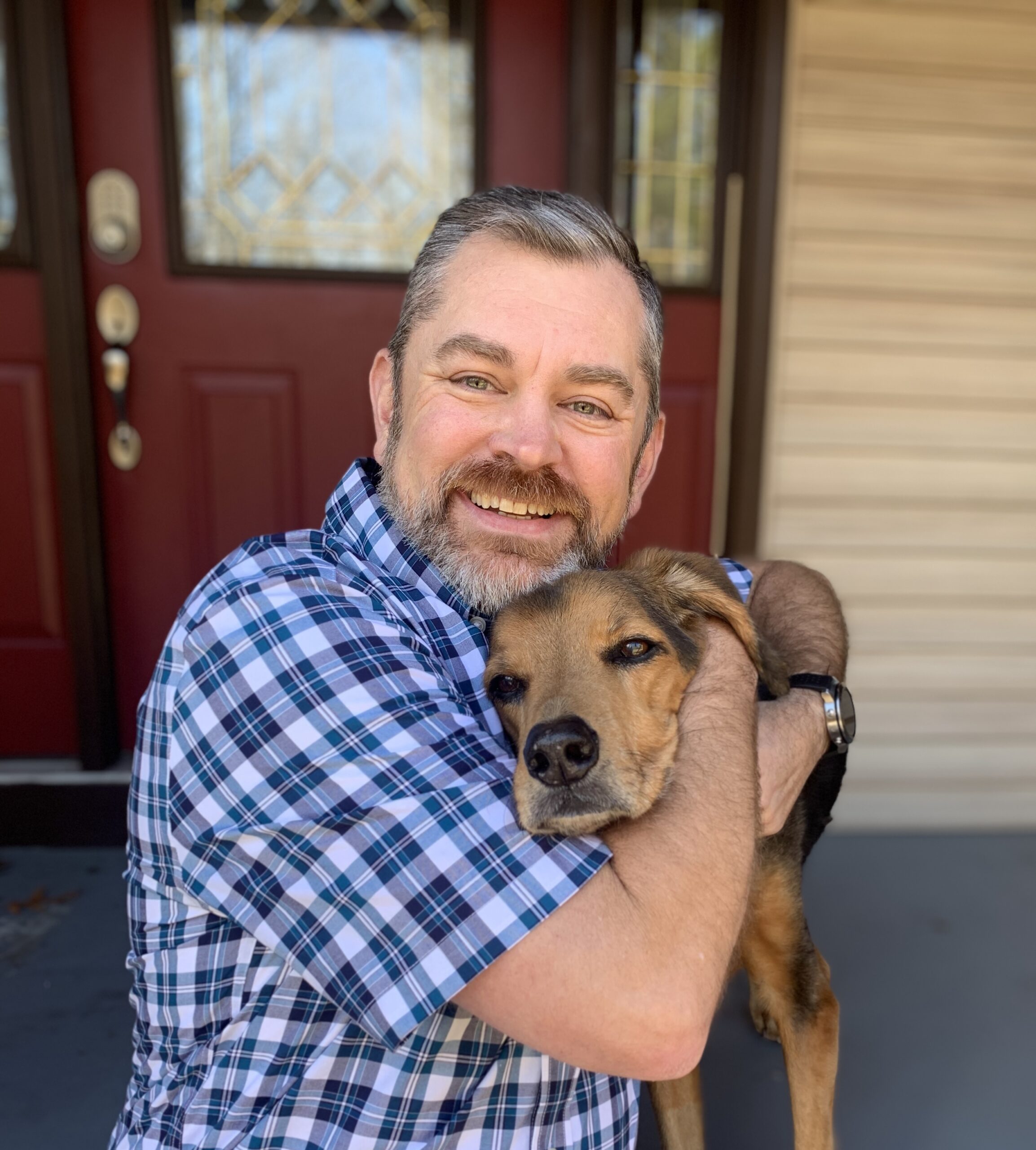 Martin Young DVM,MS DACVIM (Neurology)
Dr. Young obtained a Masters in Anatomy and Doctorate in Veterinary Medicine from Colorado State University in 2004.  Following graduation, he practiced mixed animal medicine North of Colorado Springs for 3 years.  Dr. Young's general rotating internship was with VCA SouthPaws Veterinary Specialists and Emergency Center, just outside of Washington D.C., followed by residency in private practice with Bush Veterinary Neurology Service in Leesburg, Virginia.  Dr. Young has been a staff neurologist for the past 9 years with BVNS in Richmond, Virginia. His main area of interest is neurosurgical oncology, and he is actively involved in research to improve intra-operative tumor visualization which includes; pharmacological advancements for visualization, intraoperative ultrasound and advanced lighting options.  He has also developed veterinary specific surgical equipment for use in hydrocephalus and craniotomies. Every year, Dr. Young attends the Subcortical Surgery Group Conference in order to collaborate with neurosurgeons to help treat neurological conditions in both humans and animals. Publications and lectures have included local, state and medical school forums covering topics of surgery, seizures, infection and comparative pathology, and neuro-oncology.
Presentation Synopsis
1. Brain Tumors Signs and Management
2. Head Trauma and the Current Literature
3. Disk Disease and the Current Literature
4/5. The Neurologic Exam Part 1 and 2
5/6. Feline and Canine Seizures
7. Meningoencephalitis
8. The Spinal Cord, When It's Not a Disk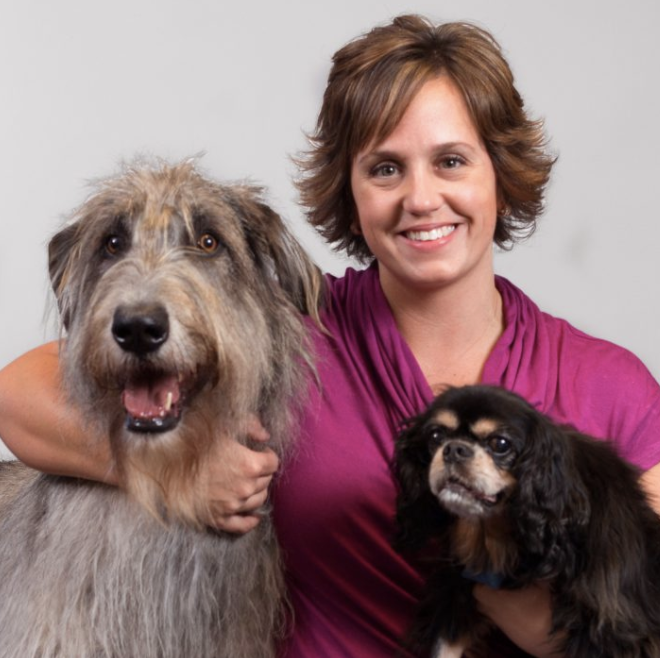 Dr. Terah Webb, DVM, DCVO
Terah Webb, DVM, DACVO, is a Veterinary Ophthalmologist at MedVet Columbus as well as the Pharmacy Committee Chair for all MedVet locations. She has been a part of the ophthalmology team since 2003. Dr. Webb attended The College of Wooster where she earned a Bachelor of Arts degree in 1998 and The Ohio State University where she earned a Doctor of Veterinary Medicine degree in 2002. Following her graduation from veterinary school, Dr. Webb completed a yearlong internship in small animal medicine and surgery at Carolina Veterinary Specialists and a three-year Residency in ophthalmology at MedVet Columbus and The Ohio State University College of Veterinary Medicine.  Since becoming a board-certified in 2006, Dr. Webb helped pioneer endolaser cyclophotocoagulation glaucoma surgery for dogs and cats.  Dr. Webb's work has been widely published in peer-reviewed journals, including the Journal of the American Veterinary Medical Association, Veterinary Ophthalmology, and Molecular Vision. She has also served as a principal investigator in several clinical trials, including a novel therapy to prevent diabetic cataracts. An active advocate of continuing education for veterinary professionals, she has lectured on various small animal ophthalmology topics both regionally and nationally.  Her goal with each lecture to general practitioners is to make ophthalmic disease easy to understand and help them walk away with "pearls" for their own daily practice.
Presentation Synopsis
1. Ophthalmic Examination Techniques & Tips
2. Adnexal Disease in Small Animals
3. Ocular Emergencies 101
4. When the Pressure is On: Glaucoma
5. Dry Eye: It's Not About the Schirmer Tear Test
6. Ophthalmic Surgery in General Practice
7. Ulcers: to grid or not to grid, that is the question
8. Enucleation: Indications, Techniques & Tips