Waikiki Honolulu, Hawaii 2024July 18 - 20, 2024
Topics:
Internal Medicine - Dr. Andrew Woolcock
Dentistry – Dr. Margie Smith
NO PASSPORT REQUIRED! Learn about veterinary Internal Medicine focused on immune mediated diseases and Dentistry while on your beach vacation in Honolulu Hawaii. The Alohilani Hotel is right across from the beach and has everything you need for snorkeling, kayaking, surfing and more.  Welcome Mingle will be on a glass floor over the giant aquarium overlooking beautiful Waikiki!
July 18, 2024
12:30-1pm REGISTRATION: Sign in and pick a seat! Bluefin Foyer/ Bluefin
1:00-1:50pm
2:00-3:15pm
3:15-3:45pm BREAK AND SNACK
3:45-5pm
5:10-6pm
6:15-7:15pm WELCOME RECEPTION Longboard Outdoor Patio


July 19, 2024
7-8am BREAKFAST BUFFET for Attendees Yellowfin
8-8:50am /Bluefin
9-9:50am
10-10:50am
10:50–11:10am BREAK AND SNACK
11:10-12noon
12:10-1pm
1pm EXPLORE AND ENJOY WAIKIKI!





July 20, 2024
7-8am BREAKFAST BUFFET for Attendees Yellowfin
8-8:50am
9-9:50am
10 –10:50pm
10:50am -11:10am BREAK AND SNACK
11:10-12NOON
12:10-1pm
1pm Vet Vacation CE Conference Concludes: Book your next VetVacationCE!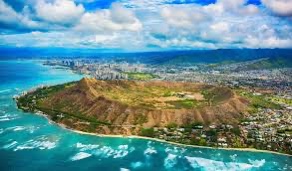 Call in: 800-923-4511 Toll Free or 808-923-4511
Referring Code/Group Name: MPETQX
Room Rate: Voted #1 Best New Hotel by Reader's Choice Hawaii Magazine. Room Rate: $295 (plus 4.712% excise tax, 10.25% transient tax and $9.95 porterage fee). Children 17 and under stay free with existing bedding. $100 for rollaway. Each additional person is $100 per person per night. Upgrades are available through the link.
Self-Parking $40 per night, Valet $45 per night
There is also an on-site car rental
$45 resort fee has been reduced for the group to $20 pn + %17.96 tax.
The resort fee includes Wireless high speed internet access
Self service 24 hr workspace
Access to Island Club and Spa's Fitness facilities including complimentary fitness classes for resort guests
$20 Spa credit per room per stay
Swell Pool Deck Amenities
Eco Friendly water bottle, refillable at purified water stations
Kuerig coffeemakers in every room
Surfboard storage
Unlimited local calls and 60 minutes of long distance and international calls
Children 4 and under eat free at the Breakfast buffet and kids 5-12 eat for half price
Daily local Newspaper available at the front desk
Self-parking is discounted to $20 per vehicle per day from $48 retail. Valet parking is $55 per day.
Distance from Airport: 20 minutes from Daniel K. Inouye International Airport (HNL). Many US carriers serve the Honolulu airport.
Internal Medicine - Immune Mediated Disease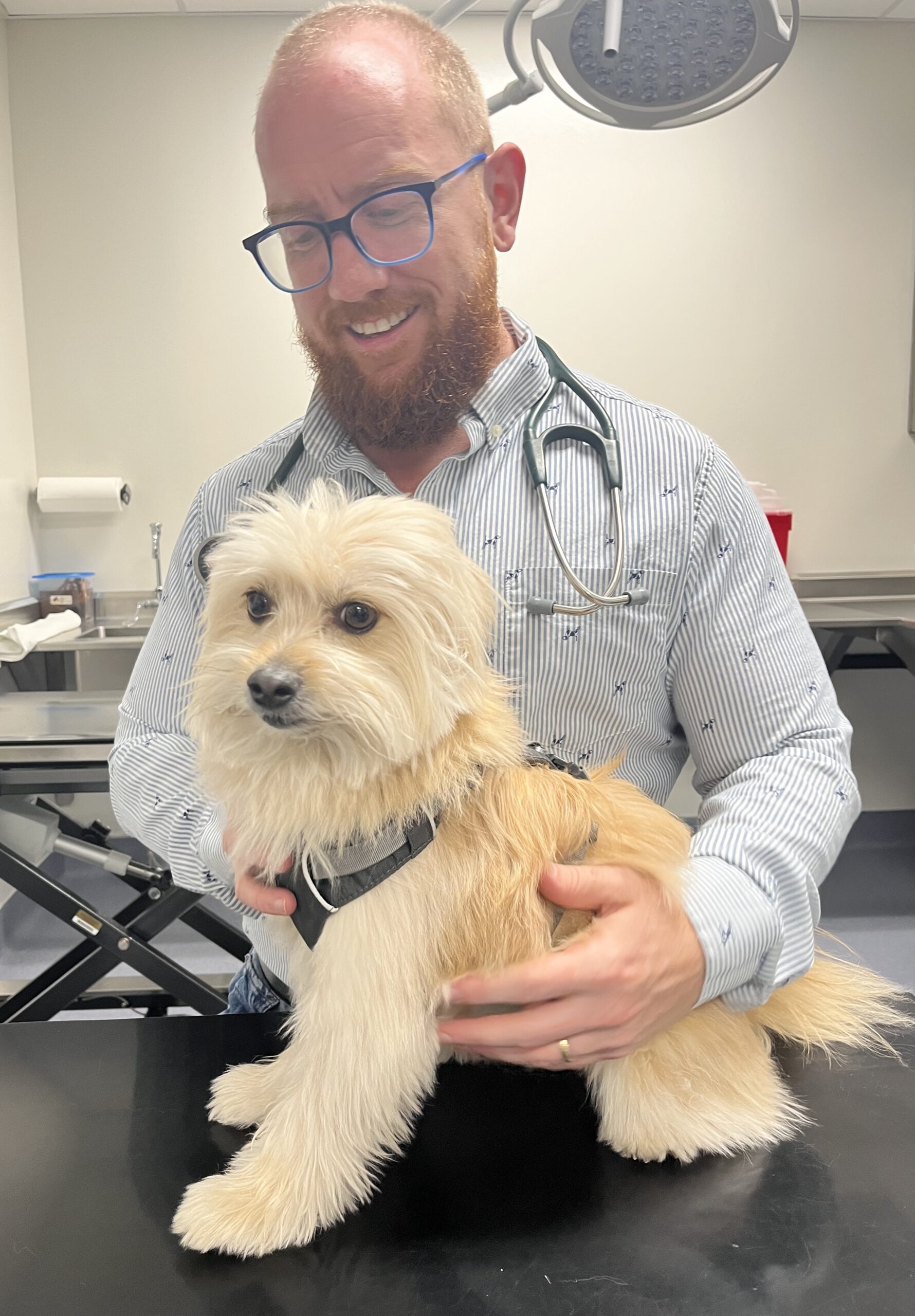 Andrew Woolcock, DVM, DACVIM (SAIM)
Andrew Woolcock, DVM, DACVIM, is an associate professor of small animal internal medicine at Purdue University. His interests include immune-mediated diseases, endocrinology, and the scholarship of teaching and learning. He has published several articles and book chapters, given lectures throughout the United States and internationally, and has received several awards for teaching and mentorship in the profession. His research program investigates the role of oxidative stress in inflammatory disease states of the dog and cat.
Presentation Synopsis
1. Updates on Immune-Suppressive Therapies in Dogs and Cats (75 Minute)
2. Canine IMHA: Diagnostics and Therapeutic Approach (75 Minute)
3. Immune-Mediated Thrombocytopenia (50 minute)
4. Feline Immune-Mediated Cytopenia's (50 minute)
5. Precursor Immune-Mediated Anemia (PIMA) in Dogs (50 minute)
6. Immune-Mediated Polyarthritis (50 minute)
7. The Use of Antioxidants in Small Animal Medicine (50 minute)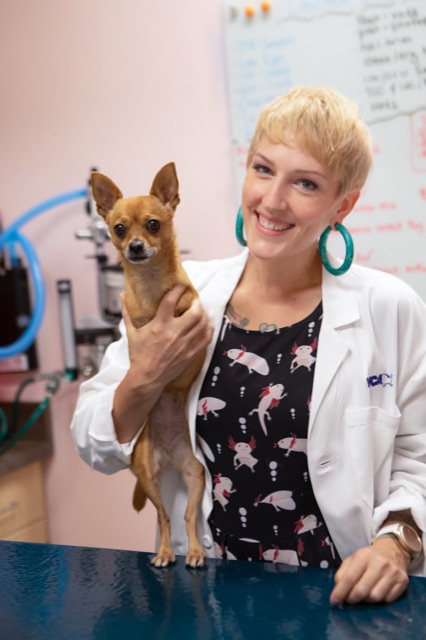 Dr. Margie Smith, DVM, DAVDC
Dr. Margie Smith was born and raised in southern Indiana where she received her bachelor's degree from Indiana University in Biology. She received her DVM from Ross University School of Veterinary Medicine in 2015. After identifying an interest in veterinary dentistry, Dr. Smith pursued a small animal rotating internship at VCA Alameda East in Denver, CO, followed by a three-year residency in dentistry and oral surgery at Colorado State University. She obtained board certification through the American Veterinary Dental College (AVDC) in 2021.
In her free time, she enjoys hiking, cooking, baking, knitting, biking, and roller skating. She has one German shepherds (Cyrus), a two-legged chihuahua (Furiosa), a one-eyed rescue cat (Glen Coco) and a lovely long-haired grey cat (Sudo).
Dr. Smith has a passion for relieving oral pain in all animals with a special interest in maxillofacial trauma, oral tumors, and porcine dentistry.
Presentation Synopsis
1. Periodontal Disease
2. Oral Tumors
3. Regional Nerve Blocks
4. Anomalies!
5. Tooth Resorption
6. Dental Emergencies Part 1
7. Dental Emergencies Part 2
8. Basic Dental Extractions