Lake Tahoe, California 2024 August 12 - 14, 2024
Topics:
Emergency Critical Care – Dr. Leonel Londono
Emergency Critical Care – Dr. Elizabeth Thomovsky
Earn 15 hours of RACE approved quality and practical veterinary CE while enjoying beautiful Lake Tahoe in summer at amazing hotel rates and the 5 star Everyone Resort and Spa.  Our topics include Emergency Critical Care. No better way to earn your CE while on vacation!
August 12, 2024
12:00-12:30pm REGISTRATION: Sign in and pick a seat! Adonis I and II
12:30-5:30pm Lecture Adonis III and IV
2:45-3pm BREAK AND SNACK
5:45-6:45pm COCKTAIL RECEPTION The Baths Colonnade


August 13, 2024
7-8am Breakfast Buffet for Adonis I and II
8am-1pm Lecture Adonis III and IV
10:45am-11am BREAK AND SNACK
1pm Enjoy Atlantis!

August 14, 2024
7-8am Breakfast Buffet Adonis Ballroom
7-8am Breakfast Buffet for Adonis I and II
8am-1pm Meeting Adonis Ballroom III and IV
10:45am -11am BREAK AND SNACK
1pm Vet Vacation CE Conference Concludes!
Book your next VetVacationCE!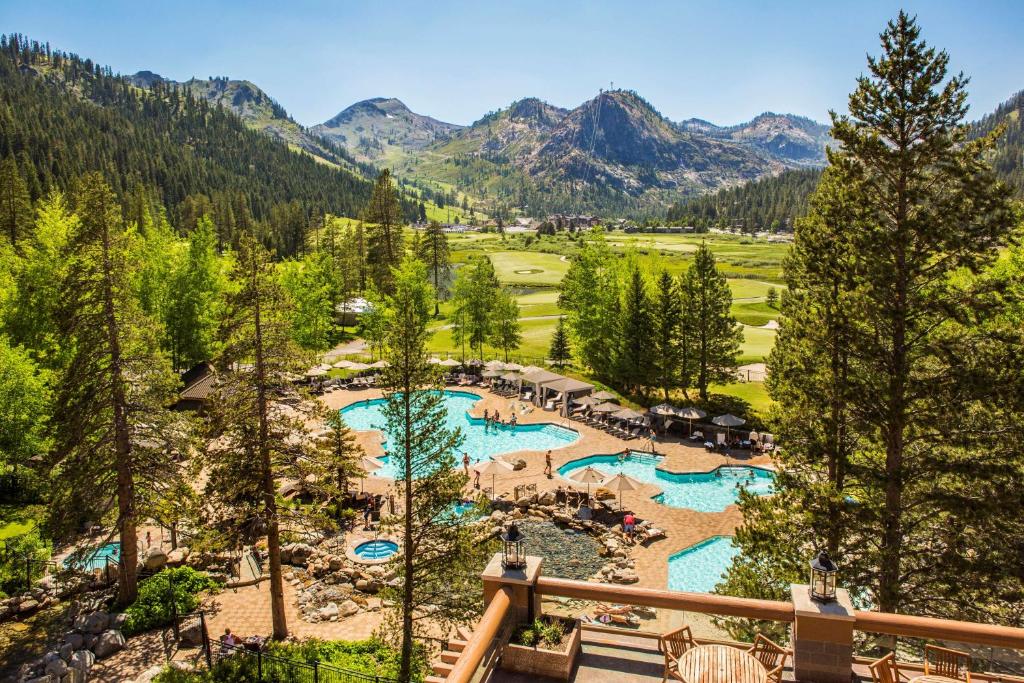 Call in: 800-404-5544 or 530-412-7034
Referring Code/Group Name: VetVacationCE
Room Rate: Deluxe King or Queen rooms $289 or Fireplace Suite $369 or Deluxe Fireplace Suite $429+12.195% Tax and we have secured a special resort fee of $30 + tax (normally $40).
Resort Fee includes:
WIFI in guest room
In-Room Coffee/Tea service
Use of Resort's Health Club Facilities
Complimentary Golf Valet
Access to Oasis Pool complex
Tennis Court Fees
Accommodations are limited at this special rate and this block will sell out. Please book and register early! This block will sell out so book early!
Arrangements have been made so you can extend your vacation 3 days before and/or after your destination seminar at the same rate if rooms are available at the property. Call early to secure your choice of rooms.
A deposit of 2 nights is required at the booking. Deposit's are refundable with 14 days advance notice to the hotel.
The nearest airport to Squaw Valley is Reno-Tahoe International (RNO) located an hour drive away. Alternative options are Sacramento International Airport which is 2 hours away and San Francisco International Airport that is 3.5 hours away.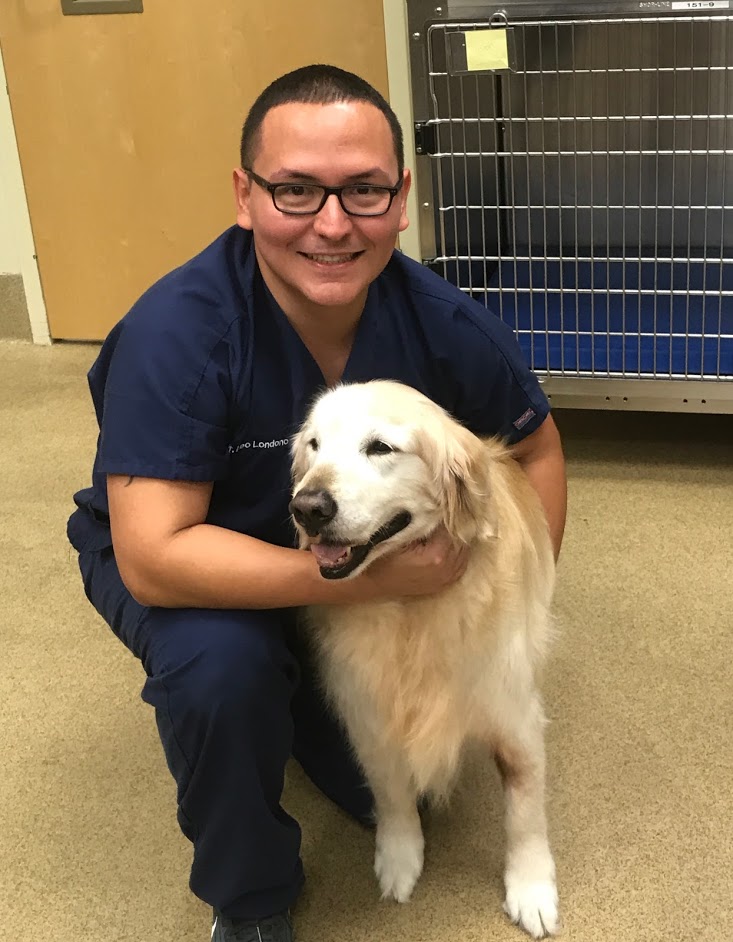 Dr. Leonel Londono, DVM DACVECC
Dr. Leo Londoño received his DVM from University of Florida in 2011. After completing a rotating internship in small animal medicine and surgery at Hollywood Animal Hospital (2012), he pursued a residency in emergency and critical care at University of Florida (2015). During his residency he discovered his passion for nephrology, hemodialysis and other forms of blood purification. He then completed the hemodialysis academy from UC Davis and received the certification in veterinary extracorporeal blood purification. In 2015, Dr. Londoño joined the faculty at University of Florida where he worked as a professor of emergency and critical care, and director of the hemodialysis unit until April 2021. He recently joined Capital Vet Specialists in Jacksonville-Florida where he works as a critical care specialist. His clinical interests include recognition and management of acute kidney injury, extracorporeal blood purification techniques, endothelial and glycocalyx dysfunction in critical illness. Outside of work, he enjoys traveling and lecturing internationally, fishing and spending time with his family.
Presentation Synopsis
1. Feline urethral obstruction: Tips for the acute management
2. Acute kidney injury: Because time is of the essence
3. Fluid therapy in the renal patient: When fluids become nephrotoxic
4. Uroabdomen: Pre-surgical Management
5. Acute on Chronic Kidney Disease: managing the CKD patient in the ICU
6. Systemic consequences of proteinuria
7. Renal and non-renal applications of hemodialysis: A new perspective for general practitioners
8. Common mistakes in the ER room
9. Cardiopulmonary resuscitation and RECOVER guidelines
10. Heat Stroke-Don't let it sweat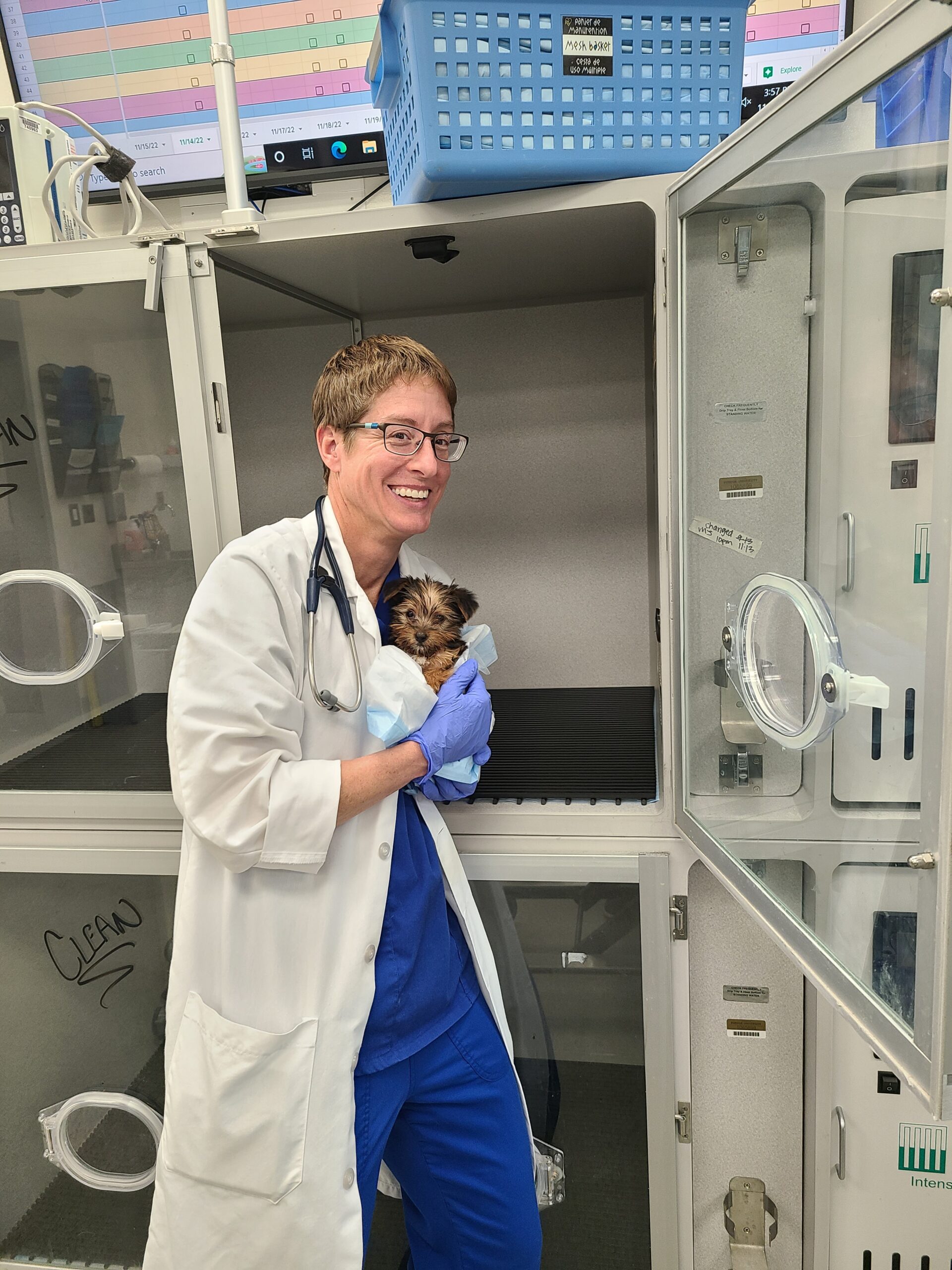 Elizabeth Thomovsky DVM, DACVECC
Dr. Thomovsky graduated from the University of Missouri in 2001 and subsequently completed an internship at the University of Illinois. She was a general practitioner for three years prior to pursuing her residency in 2008. She then became a faculty member first at the University of Wisconsin and now at Purdue University where she is currently a Clinical Associate Professor in the Small Animal Emergency and Critical Care section.
Presentation Synopsis
1. Approach to Acute Respiratory Distress. (90 minute)
2. What To Do Before You Refer I and II: These talks aim to present the most common ERs presenting to practitioners including what they can do acutely in their practice to stabilize the animal before sending it to a referral hospital
3. Bandaging 101: Weird Wounds and Fractures
4. Reproductive ERs in Brachycephalics
5. How To Approach the Neonate Part I and Part II: Part I is a description of the healthy neonate to set expectations for the practitioner. Part II presents the common diseases and how to treat them.
6. Acute Seizures In Dogs and Cats
7. Emergency ECG Interpretation: (this can be a 75 minute talk or two 50 minute sessions) This talk discusses the most common ECGs seen in an emergency room and how to treat them. If a 50 minute format it simply presents a framework for evaluating ECGs and recognizing common ECGs. If two 50 minute sessions, the 2nd session has audience members holding an ECG packet that the speaker goes over in the 2nd session. If a 75 minute session, the latter 25 minutes will be spent going over a smaller ECG packet.
8. Dystocia and Neonatal Resuscitation
9. Common Fungal Diseases and Their Treatment
10. Diabetic Ketoacidosis: For the First 24 Hours
11. Air Where It Doesn't Belong