Grand Cayman – Cayman Islands 2024November 5 - 7, 2024
Topics:
Geriatrics and End of Life – Dr. Mary Gardner
Pain Management - Dr. Sheilah Robertson
Discover Paradise along the world-famous Seven Mile Beach
Escape to your dream Caribbean getaway at The Westin Grand Cayman Seven Mile Beach Resort & Spa. Beautifully situated on prime oceanfront, our island resort offers all you need for a memorable stay. Spend your days playing on the beach, where you can try your hand at water sports, or float in the sparking waters of our pool, where you can enjoy a refreshing cocktail from our swim-up bar. Treat yourself to a pampering visit to our spa or work out in our 24-hour WestinWORKOUT® Fitness Studio while the kids have fun at our Westin Family Kids Club. Sample the variety of flavors at our restaurants, from a romantic dinner on the beach to casual patio dining at Ferdinand's. Welcoming guest rooms await you, with relaxing island-inspired designs, incredible views and thoughtful amenities. If business brings you to our Grand Cayman hotel, our elegant function venues and superb services will help to turn work into fun. We look forward to welcoming you to The Westin Grand Cayman Seven Mile Beach Resort & Spa.
November 5, 2024
12-12:30pm REGISTRATION: Sign in and Pick a seat! Galleon Ballroom
12:30-1:20pm
1:30-2:45pm
2:45-3:00pm BREAK AND SNACK
3:00-3:50pm
4:00-5:20pm
5:45-6:45pm WELCOME MINGLE Terrace Beach South


November 6, 2024
7-8am Breakfast Buffet for Attendees Galleon Ballroom
8-8:50am
9-9:50am
10-10:45am
10:45-11am BREAK AND SNACK
11–11:50am
12-12:50pm
1pm EXPLORE AND ENJOY GRAND CAYMAN!


November 7, 2024
7-8am Breakfast Buffet for Attendees Only Galleon Ball-room
8-8:50am
9-9:50am
10 –10:45pm
10:45am -11am BREAK AND SNACK
11-11:50am
12-12:50pm
1pm VetVacationCE Concludes: BOOK YOUR NEXT VET VACATION!

The Westin Grand Cayman Seven Mile Beach Resort and Spa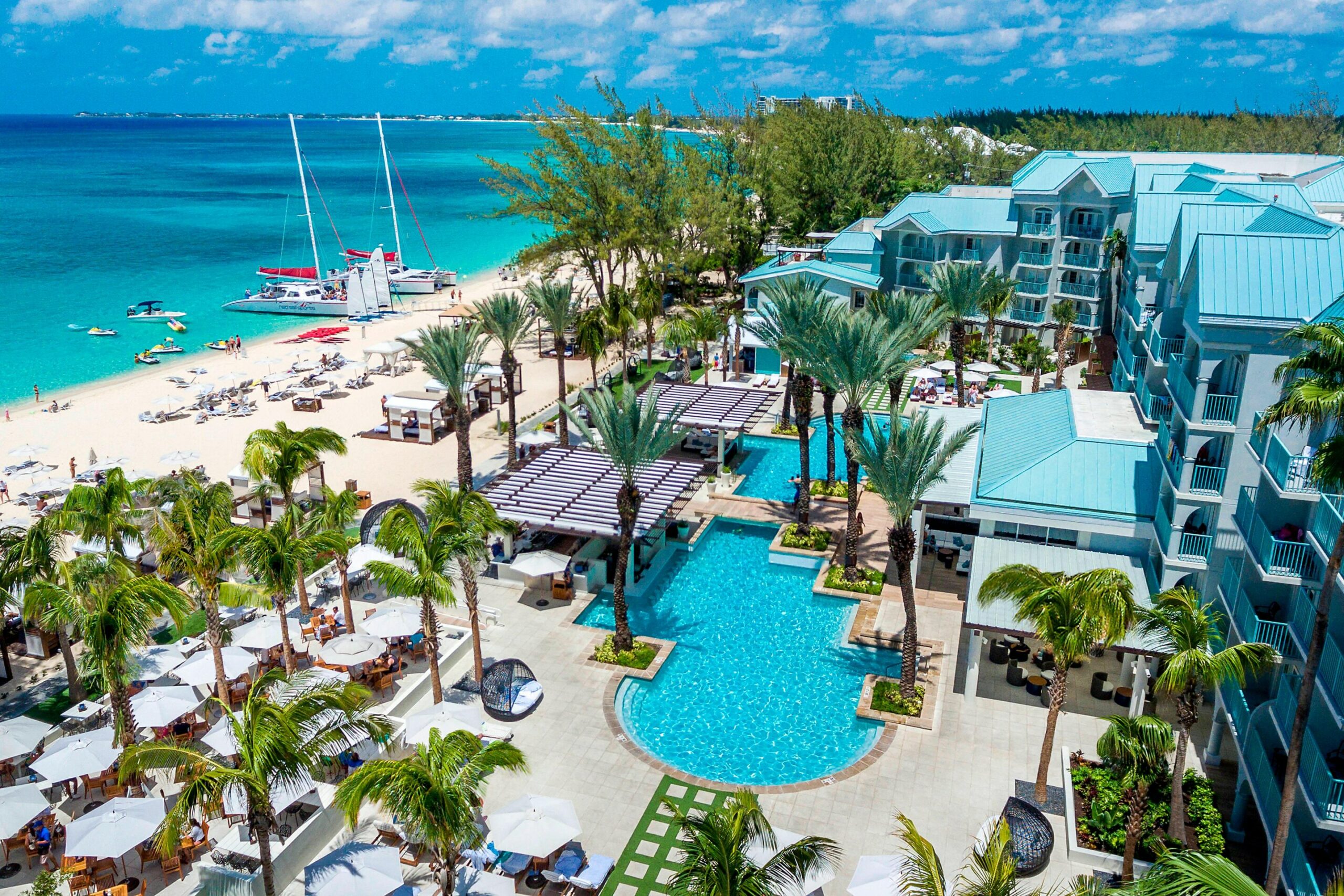 Call in: 1-345-945-3800
Referring Code/Group Name: VETVACATION
Room Rate: $399 for double occupancy hotel room plus 13% tax plus 11% service charge and Reduced $35 resort fee per night reduced from $65 regular rate $25 each additional adult person. Max 4 people per room. Service charge includes bellman/doorman and housekeeping gratuities. 100% smoke-free resort. Smoking on Hotel premises is prohibited and smoking in guest rooms or balconies will incur a $250 cleaning charge.
Hi Speed Internet in guest rooms and public space (3MB for up to 3 devices per room)
Mini refrigerators in-room
Complimentary self-parking
24-Hour Westin Workout Fitness Center
Pool and Beach Ambassador Service
Use of Hibiscus Spa Facilities (sauna, hot tub and steam room) based on availability
Live Music Daily
Weekly Activities scheduled seasonally
Owen Roberts International Airport (GCM)
Hotel direction: 4.3 miles SE
This hotel does not provide shuttle service.
Alternate transportation: Private Car Service;on request
Estimated taxi fare: 30 USD (one way)
Bus service, fee: 10 USD (one way)
Driving directions
Take Roberts Dr and Dorcy Dr to Esterly Tibbetts Hwy 4 min (1.9 km) Follow Esterly Tibbetts Hwy to W Bay Rd in West Bay 7 min (5.0 km). Arrive at The Westin Grand Cayman Seven Mile Beach
Geriatrics and End of Life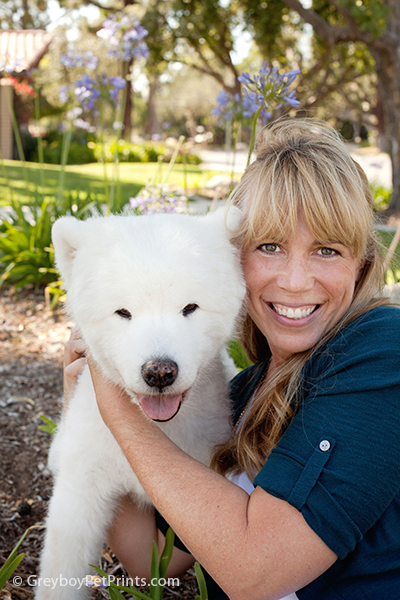 A dynamic and engaging speaker, Dr. Mary Gardner is able to draw on a wide range of career experiences and life lessons to educate and motivate diverse audiences. Her presentations cover a variety of topics, and encourage both professional and personal growth within the veterinary industry and beyond. Ironically, veterinary medicine was not her first career choice.
After graduating from the University of Miami, she began working as a Technical Business Architect for an order and supply chain management software company. Her innate talent for understanding logistics in a client-centric organization developed a unique skill set for a veterinarian. After 10 years in software she found herself longing for something different and more meaningful – the path she selected was to become a veterinarian. She completed her Doctorate of Veterinary Medicine in 2008 from the University of Florida.
After spending two years in general practice, her friend and fellow UF graduate, Dr. Dani McVety, reached out to her about partnering in Lap of Love, which offered end of life services for pets and had been flourishing in the year that she began its service. Together they took the company from one veterinarian in Tampa to over 130 veterinarians around the country.
Dr. Mary leads development for Lap of Love's proprietary web-based practice management software called Sunshine. The program is specifically designed for veterinary hospice and euthanasia services and also dynamically ties to the Lap of Love website to allow families the ability to locate the veterinarian closest to them. Throughout the years, she has also developed The Pet Hospice Journal, an online Quality of Life Assessment program, as well as the first Quality of Life App (Grey Muzzle), both of which are free to the public. She received the Alumni Achievement Award from the University of Florida in 2016 and was voted the veterinarian to watch in 2018 by Fetch/DVM360.
Geriatric medicine, the aging process in animals and teaching family's practical ways to care and manage their elder pets is Dr. Mary's passion. Dr. Mary is on the advisory board of The Grey Muzzle Organization as well as Prized Pals.
Presentation Synopsis
1. Senior vs Geriatric – where are all the grey muzzles?
2. Practical Care for the Geriatric Patient
3. Guiding Families and Pets From Long Term Extensive Care to Death
4. Caregiver's Dilemma - Assessing QOL
5. Mapping the Euthanasia Appointment I
6. Mapping the Euthanasia Appointment II
7. When Caregiving Hurts- Caregiver's Dilemma
8. This should be "When Loving Hurts – Caregiver Burden
9. Home Hacks and Practical Care for the Geriatric Dog
10. Home Hacks and Practical Care for the Geriatric Cat
11. Helping Families with Assessing Quality of Life and End of Life Decisons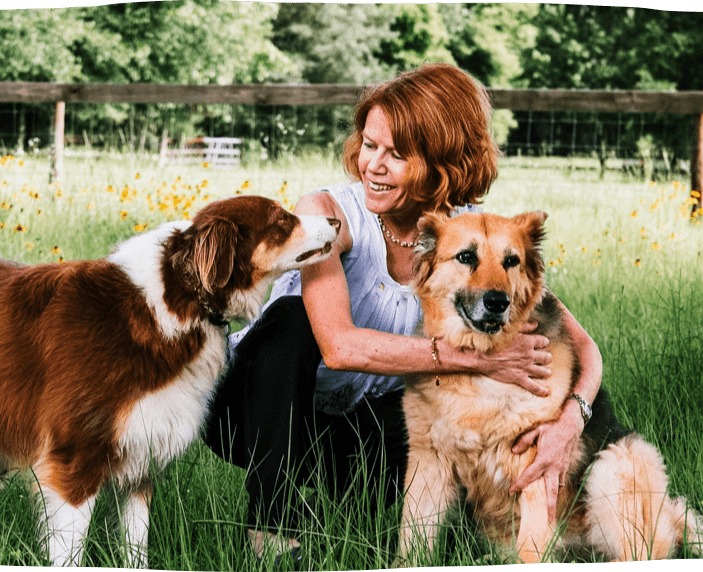 Dr. Sheilah Robertson BVMS, PhD, DACVAA, DECVAA, DACAW, DECAWBM (WSEL), CVA, MRCVS
Dr. Sheilah A Robertson BVMS (Hons), PhD, DACVAA, DECVAA, DACAW, DECAWBM (WSEL), CVA, MRCVS.
Dr. Robertson graduated from the University of Glasgow in Scotland. She spent time as a surgery intern followed by specialized training in anesthesia and analgesia including a PhD at Bristol University (United Kingdom). She is board certified in anesthesia and in animal welfare in the USA and Europe and holds a certificate in small animal acupuncture. She has been a faculty member at the University of Saskatchewan, Michigan State University, and the University of Florida. She spent 2 years as an assistant director in the division of Animal Welfare at the American Veterinary Medical Association. In 2014 she completed her graduate certificate in Shelter Medicine at the University of Florida. In 2019 she received her certification as a Traditional Chinese Veterinary Medicine Palliative and End-of-Life practitioner by the Chi Institute of Chinese Medicine. She has published widely on the recognition and alleviation of acute pain in cats. Currently she is the senior medical director of Lap of Love Veterinary Hospice, a large network of veterinarians dedicated to end-of-life care and in-home euthanasia throughout the USA. Dr Robertson is also a courtesy Professor in the Department of Small Animal Clinical Sciences, University of Florida, Gainesville, Florida. She continues to volunteer at community cat clinics and High-Volume High Quality Spay and Neuter Programs.
Presentation Synopsis
1. Old and older – here they come!
2. Purrfecting Your Acute Pain Assessment Skills
3. Is Your Anesthetized Patient in Trouble?
4. Fatalities, Adverse Events and Accidents in Small Animal Anesthesia: Can We Do Better?
5. The Central Role of Ketamine in Veterinary Anesthesia and Analgesia
6. Unravelling the Challenges of Assessing and Managing Osteoarthritis in Cats