Dr. Pedro Armstrong- Internal Medicine
About Pedro Armstrong, DVM, Diplomate ACVIM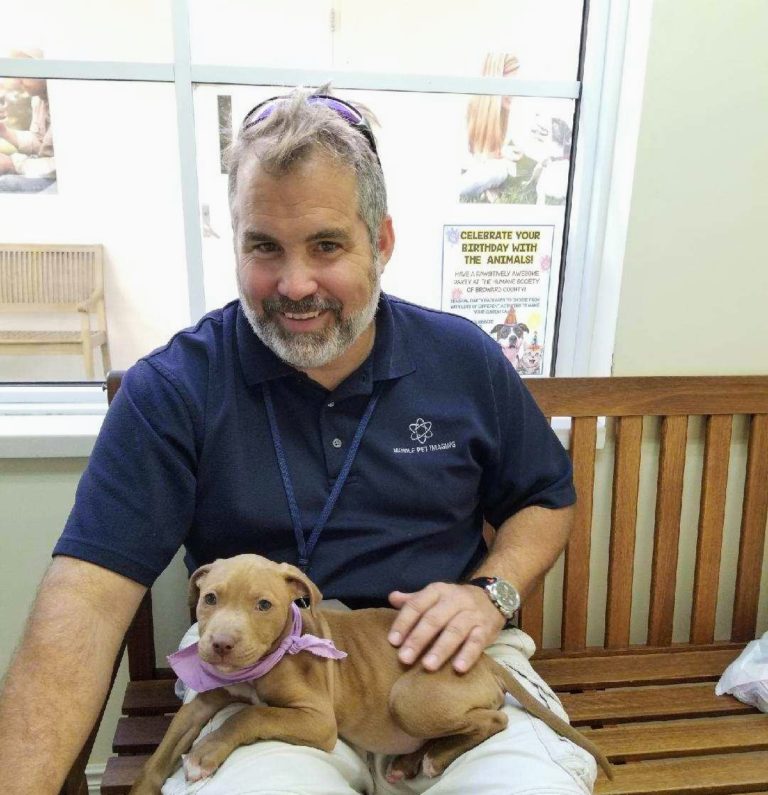 Dr. Pedro F. Armstrong was born and raised in San Juan, Puerto Rico. He attended Iowa State University for pre-veterinary studies. He graduated from Tuskegee University School of Veterinary Medicine. Following veterinary school, Dr. Armstrong did a one year rotating veterinary internship in VCA West Los Angeles Animal Hospital. In 2001, under his mentor, Mark E. Hitt, DACVIM, he completed a three-year internal medicine residency at the AVIM in Annapolis, Maryland. In 2008, he co-founded The Southeast Veterinary Referral Center and The Pet Emergency Room in Miami, which he sold in 2016. In June of 2014, Dr. Armstrong founded Mobile Pet Imaging, a revolutionary mobile high-definition CT scan and fluoroscopy service in a mobile unit. In 2016, Dr. Armstrong created The Veterinary Internal Medicine Group, providing Internal Medicine Mobile Services throughout Broward, Miami-Dade, and Monroe Counties.
Dr. Armstrong is interested in imaging techniques (abdominal ultrasound, CT scanning) and non-invasive procedures such as ultrasound guided biopsies. He has a special interest in conditions affecting the gastrointestinal tract (stomach, intestines, liver, pancreas), urinary system and endocrine system (diabetes, Addison's disease, Cushing's disease, etc).
Dr. Armstrong has lectured on topics of veterinary internal medicine locally, nationally, and internationally. In 2019, he became an Idexx Key opinion leader to help expand his influence on the future of veterinary medicine.
In addition to attending yearly meetings for specialists, Dr. Armstrong has attended advanced courses designed for internal medicine specialists to learn about new procedures, advanced techniques and new therapies. He is also a member of The Comparative Gastrointestinal Society and the Society of Veterinary Urology.
Dr. Armstrong is fluent in English and Spanish. He is also the proud father of three and enjoys boating, fishing, biking, and swimming.
---
Presentation Synopsis
1. Diagnosis of Cushing's disease
2. Therapy of Cushing's disease
3. Diagnosis and Therapy of Addison's disease
4. Approach to Chronic Enteropathy Part 1 and 2
5. Internal Medicine Potpourri
6. How Computed Tomography Can Improve Case Management in Your Practice Approach and Management to 7. 7. Chronic Vomiting or Regurgitation
8. Systemic Hypertension - When and How to Treat This "Occult" Enemy