Yosemite National Park – California 2022October 4 - 6, 2022
Topics:
Emergency Critical Care - Dr. Chris Byers
Emergency Critical Care - Dr. Lisa Powell
Learn from two experts in Veterinary Medicine and expand your knowledge on Emergency Critical Care.  Enjoy hiking, lounging at the pool, a spa experience or a flight over Yosemite at the newest lodge in Yosemite National Park.  Our half day seminars give you plenty of time to enjoy the location.
October 4, 2022
12:30-1pm REGISTRATION Event Hall
1:00-1:50pm Diabetic ketoacidosis in Cats Dr. Byers
2:00-3:15pm Hyperadrenocorticism Dr. Byers
3:15-3:30pm BREAK AND SNACK
3:30-4:20pm Nutrition in the Critically Ill Dr. Powell
4:30-5:45pm Sepsis/SIRS Dr. Powell
6:15-7:15pm COCKTAIL RECEPTION Poolside

October 5, 2022
7-8am Breakfast Buffet for Attendees Tavern
8-8:50am Practical Approach to the Acute Abdomen Dr. Byers
9-9:50am Acute Pancreatitis in Dogs Dr. Byers
10-10:45am Pattern-Based Approach to Respiratory Distress Dr. Byers
10:45am-11am BREAK AND SNACK
11–11:50am Morbidity and Mortality Rounds Dr. Powell
12-12:50pm Surgical vs. Non-surgical treatment of Pyothorax Dr. Powell
1pm EXPLORE AND ENJOY YOSEMITE NATIONAL PARK!


October 6, 2022
7-8am Breakfast Buffet for Attendees Tavern
8-8:50am Septic Abdomen Dr. Powell
9-9:50am Traumatic Injuries Dr. Powell
10 –10:45pm Feline Shock Dr. Powell
10:45am -11am BREAK AND SNACK
11-11:50am Practical Diagnosis & Management of IMHA Dr. Byers
12-12:50pm Urethral Obstruction in Cats Dr. Byers
1pm Vet Vacation CE Conference Concludes
BOOK YOUR NEXT VET VACATION!

Rush Creek Lodge at Yosemite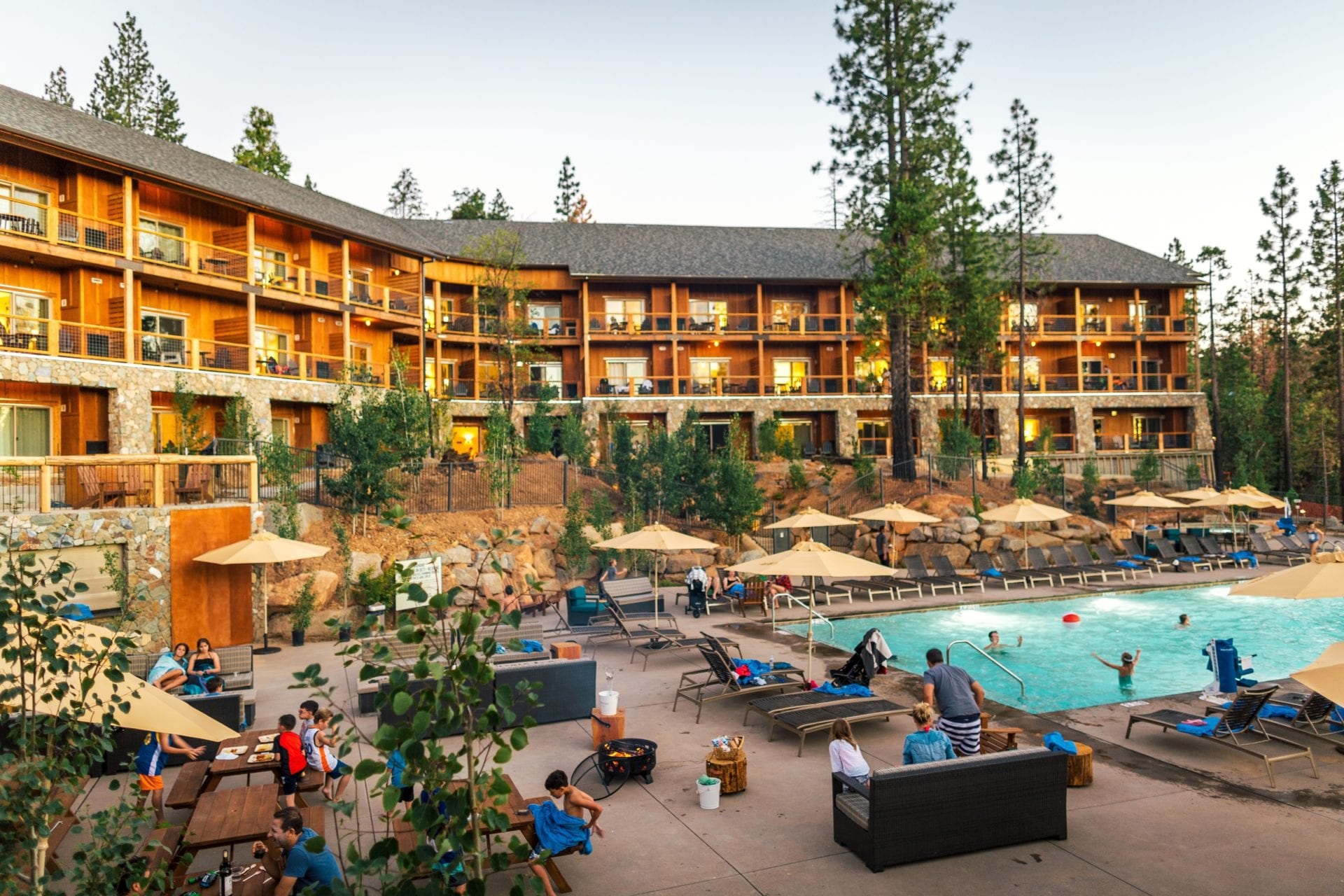 Call in: 209-379-2373 Ask for Jasmin
Referring Code/Group Name: Promo code VET
Room Rate: The hotel and villas are sold out! A few 2 bedroom cabins at the Evergreen Lodge are available at $462 plus taxes. The regular hotel rooms have sold out $292.50+ 12% tax, + $1 Yosemite Conservancy fee
Accommodations are limited at this special rate. Please book and register early!
Arrangements have been made so you can extend your vacation before and/or after your destination seminar at the same rate if rooms are available at the property based on availability. You will need to call in to book room if you are extending beyond the basic conference nights. Book or Call early to secure your choice of rooms.
As Yosemite's first new lodge in over 25 years, we've got a lot to celebrate, especially all the family, friends and partners who helped make our June 24th Grand Opening possible.
The rooms are gorgeous, the pool and hot tubs are open, and our Recreation team is up and running with guided trips, free trip planning advice, and tons of fun activities every day around the property.
We're also thrilled to announce that both the Restaurant and Tavern are now open 7 days a week. Our friendly staff is serving delicious breakfast, lunch, Happy Hour, and dinner, with seating options indoors or on our covered terrace overlooking the pool area. Lots of great to-go items are also available daily in our General Store.
Rush Creek guests are also welcome to enjoy all the play areas and other amenities at our sister property, the Evergreen Lodge, located just 7 miles down the road from Rush Creek.
San Francisco International Airport (SFO) 170 miles west 3.5-hour drive
Oakland International Airport (OAK) 155 miles west 3-hour drive
San Jose International Airport (SJC)160 miles west 3.5-hour drive
Sacramento International Airport (SMF) 160 miles north 3-hour drive
Merced Regional Airport (MCE) 95 miles southwest 2-hour drive
Mammoth Yosemite Airport (MMH) 100 miles southeast 2.5-hour drive
Fresno-Yosemite International Airport (FAT) 135 miles south 3-hour drive
Internal Medicine and Emergency Critical Care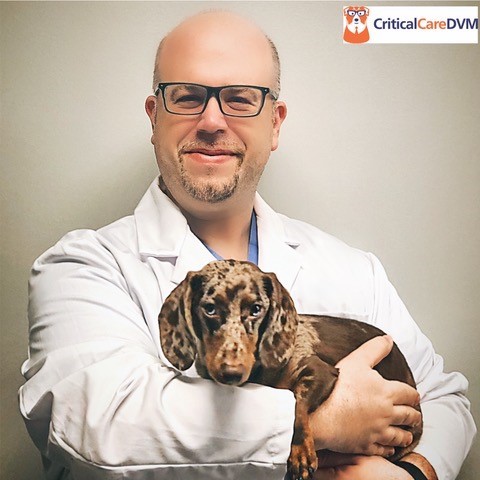 Dr. Christopher G. Byers, DVM, DACVECC, DACVIM (SAIM), CVJ
Dr. Christopher G. Byers is a board-certified veterinary emergency & critical care and small animal internal medicine specialist, as well as a certified veterinary journalist, based in Omaha, Nebraska. He received his Bachelor of Science degree as a University Honors Scholar in Animal Sciences from Colorado State University and his Doctor of Veterinary Medicine from Cornell University. Dr. Byers works as a teleconsultant in emergency/critical care and small animal internal medicine for VetCT. He is the Co-Editor of the textbook, Feline Emergency & Critical Care Medicine and has published chapters and articles in numerous textbooks and peer-reviewed medical journals. Dr. Byers also publishes a blog called CriticalCareDVM.com with goals to educate pet owners and promote the triad of care.
Presentation Synopsis
1. Diabetic Ketoacidosis in Cats
2. Pattern-Based Approach to Respiratory Distress
3. Practical Approach to the Acute Abdomen
4. Acute Pancreatitis in Dogs
5. Hyperadrenocorticism - Diagnosis & Management
6. Practical Diagnosis & Management of IMHA
7. Urethral Obstruction in Cats
8. Common Upper Airway Disorders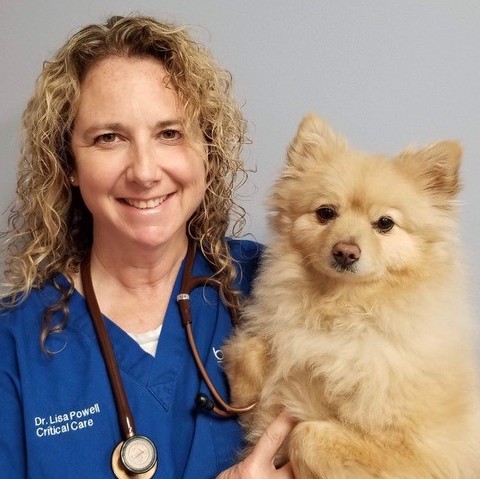 Dr. Lisa Powell DVM, ACVECC
Lisa Powell graduated veterinary school from Texas A&M in 1995, completed a small animal rotating internship at the AMC in NYC in 1996, and then went on to a residency in small animal emergency and critical care at Tufts University, finishing in 1999. Dr. Powell then joined the faculty at the University of Minnesota where she worked as a clinical professor for 15 years. She is an author of more than 30 veterinary publications, and authored a book entitled "Small Animal Emergency and Critical Care: Case Studies in Client Communication, Morbidity and Mortality". She is currently an associate critical care clinician at BluePearl Veterinary Partners in Eden Prairie, Minnesota. Her clinical interests include mechanical ventilation, respiratory disease, colloid and fluid therapy, and sepsis.
Presentation Synopsis
1. Nutrition in the Critically Ill
2. Sepsis/SIRS
3. Morbidity and Mortality Rounds
4. Surgical vs. Non-surgical treatment of Pyothorax
5. Septic Abdomen
6 Traumatic Injuries
7. Crystalloid and Colloid Therapy
8. Feline Shock
9. Arrhythmias in the ICU