Whistler, British Columbia, Canada 2024 March 12 - 14, 2024
Topics:
Feline Medicine – Dr. Renee Rucinsky
Feline Dentistry- Dr. Kevin Stepaniuk
Learn about Veterinary Feline Medicine and Dentistry while enjoying a skiing vacation in Whistler, British Columbia. Our hotel at the center of Whistler village will allow you true ski in ski out access and adequate time to hit the slopes to both Blackcomb and Whistler mountain.
If the enormous runs, impeccable snow record and lively resort weren't enough, Whistler is reaching new heights this winter thanks to new lifts, including a new Blackcomb access gondola. This ski region, which spans two enormous mountains (Whistler and Blackcomb), provides an unbeatable variety of runs, meaning beginners can feel confidents and experts can be occupied for weeks. The only problems are the crowds and lift lines, although these should be alleviated with the new lifts.
With a resort as expansive as Whistler Blackcomb you'll be blown away by the gorgeous panoramic views at every corner. The ultimate view is from the 1,400-foot-high Peak 2 Peak Gondola, the views from above are quite simply breath-taking and give perspective of how truly enormous the resort is.
There are three primary bases: Creekside, Upper Village, and Whistler Village, which serves as the centre of the community. With a wide variety of bars and restaurants to suit most budgets as well as some fantastic shopping opportunities, the resort village provides for a perfect base.
March 12, 2024
6-6:45AM Breakfast Buffet for Attendees Mt Currie
6:45AM to 7AM REGISTRATION Just outside Mt Currie
7-7:50AM
8-8:50AM
9-9:50AM
10AM-4:30PM Free Ski & Boarding Time on Blackcomb and Whistler Mountains!
4:30-5:20 PM
5:30-6:20PM
6:30-7:30PM Welcome Mingle Chaekamus Guests Welcome!

March 13, 2024
6-7AM Breakfast Buffet for Attendees Mt Currie
7-7:50AM
8-8:50AM
9-9:50AM
10AM-4:30PM Free Ski and Boarding Time on Blackcomb and Whistler Mountains!
4:30-5:20 PM
5:30-6:20PM




March 14, 2024
6-7AM Breakfast Buffet for Attendees Mt Currie
7-7:50 AM
8-9:15 AM
9:15AM -9:35AM BREAK AND SNACK
9:35-10:50AM
11-11:50AM
12PM Vet Vacation CE Conference Concludes: Book your Next VetVacationCE!

Hilton Whistler Resort and Spa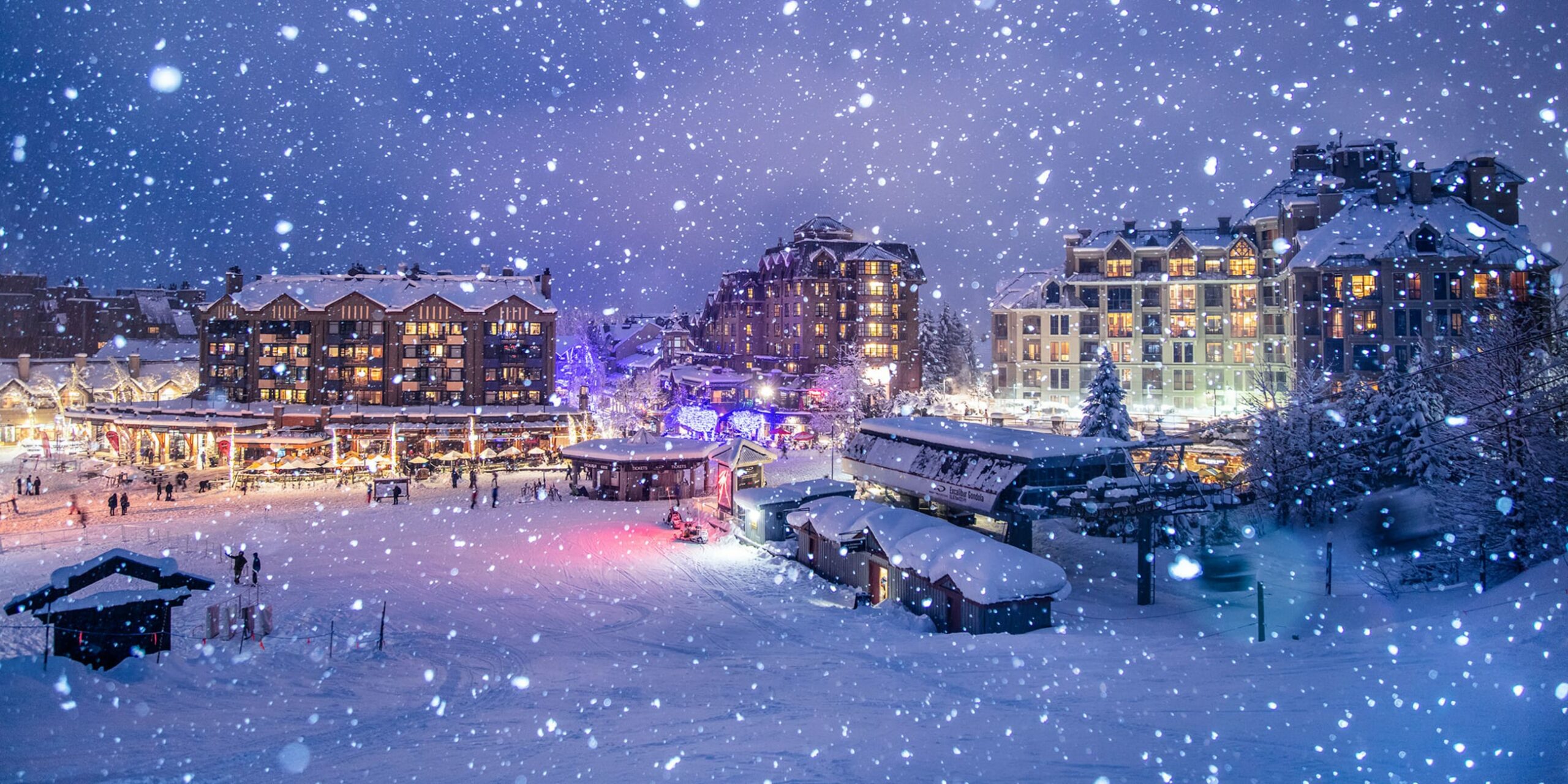 Call in: 1-800-515-4050, press 1 for Reservations and provide them with the Group Code: VV2024
Referring Code/Group Name: Group Name: Vet Vacation 2024 Group Code: VV2024
Room Rate: CAD $369 for a Premier Studio + 16% tax and a $25 resort fee. Premier Studio includes a mini kitchenette and pull out sofa with fireplace. Can fit 2 adults and 2 children. $30 additional for 3rd and 4th adult over 18 years of age.
This is a ski-in and ski-out hotel with ski valet that carries your skis to storage for you daily. Everything is within walking distance in this previous Olympic Village. Accommodations are limited at this special rate and are available for 3 days pre and post based on availability. Rooms will sell out. Typical room rates during this time are over $500. Note that hotel rates are in Canadian dollars. Conference registration is in US dollars.
Please note that reservations will be subject to availability at time of booking. Nightly, secured underground parking is currently available at CAD$37.00 per night (plus tax)
5% GST) for self-parking & $41.00 per night (plus 5% GST) for valet service.
Shuttle service between Vancouver airport and the mountain is readily available. www.ridebooker.com
VANCOUVER INTERNATIONAL AIRPORT
Arthur Laing Bridge, R to Granville St, over bridge, to Seymour St, left onto Georgia St. W Vancouver Exit to Marine Dr, right on Taylor Way, left at Hwy 99 N, R on Vlg Gate Blvd, R on Whistler Way. Hotel on Left.
Distance from Hotel: 120 km.
Drive Time: 2.5 hr.
Type Typical Minimum Charge
Bus Service 72.00 CAD
Limousine 400.00 CAD
Rental Car 200.00 CAD
Taxi 265.00 CAD
SEATTLE-TACOMA INTERNATIONAL AIRPORT
I-5 N, Granville St exit to Granville St bardge, to Seymour St exit to Georgia St lft, cross brdge to W Vancouver Exit onto Marine Dr, rt onto Taylor Way to Hwy 99 N Exit lft to Whistler, R on Vlg Gate Blvd, R on Whistler Way. Hotel on left.
Distance from Hotel: 175 mi.
CADrive Time: 5 hr.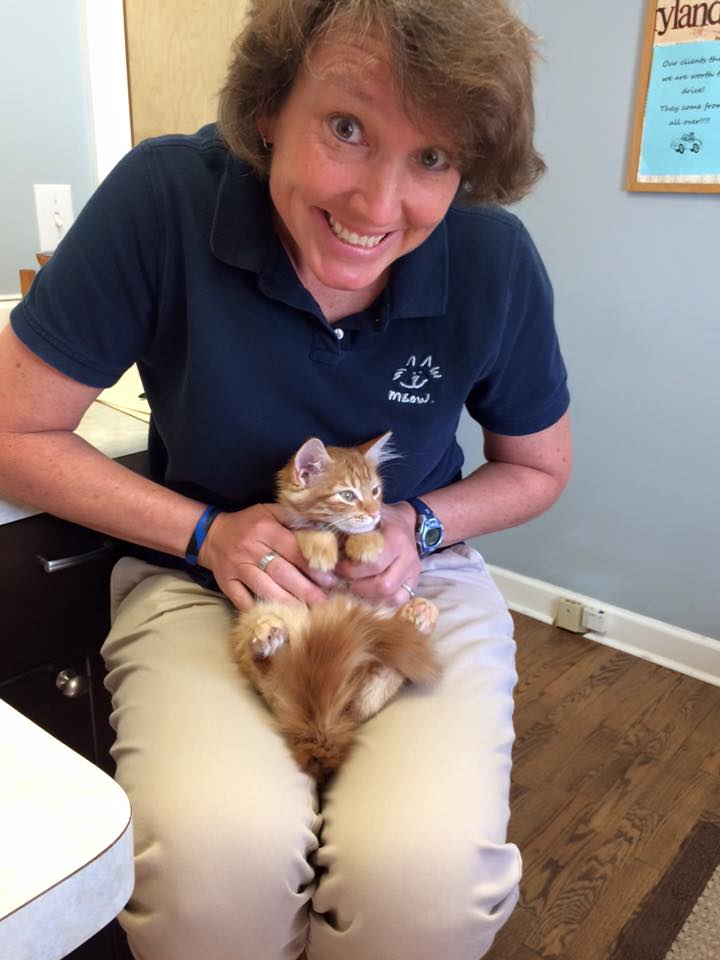 Renee Rucinsky, DVM DABVP Feline
Renee Rucinsky, DVM, DABVP (Feline) is a 1994 graduate of the University of Missouri College of Veterinary Medicine, and has been a board-certified feline specialist since 2002. As a private practice veterinarian, she understands the day to day challenges and management of both primary and referral cases, and enjoys sharing practical tips for managing challenging feline patients. Dr. Rucinsky is the owner of Mid Atlantic Cat Hospital and Mid Atlantic Feline Thyroid Center in Queenstown, Maryland. She has authored multiple national guidelines and book chapters on various topics in feline medicine, and is a frequent lecturer on all things cat.
Presentation Synopsis
1. Diabetes diagnosis and management
2. Diabetic ketoacidosis/hyperosmolar syndrome
3. Feline pancreatitis
4. Feline hyperthyroidism - current thoughts and recommendations
5. Feline chronic kidney disease
6. Feline hypertension, including hyperaldosteronism
7. Complicated geriatric cases/comorbidities
8. Inappropriate urination
Kevin S. Stepaniuk, DVM, FAVD, Dipl. AVDC
Dr. Kevin S. Stepaniuk is a Diplomate of the American Veterinary Dental College (AVDC) and is Co-owner of Pet Dental Specialists, Veterinary Dentistry Education and Consulting Services and Veterinary Intraoral Radiology Reading Services. He has an undergraduate degree from the University of Calgary, DVM degree from Oklahoma State University and completed a small animal internship at Washington State University. His specialty training was in private practice. He is a previous faculty member and section chief of Dentistry and Oral Surgery at the University of Minnesota. He is an invited international and national renowned lecturer and instructor. Dr. Stepaniuk is a journal and textbook author as well as a reviewer for various dentistry and oral surgery publications. He is past-Executive Board member of the AVDC, and past-president of the AVDS. Dr. Stepaniuk provides continuing education to veterinarians, provides a service for reading intraoral radiographs for veterinary hospitals and veterinarians, and stays clinically active working in private specialty practice.
Presentation Synopsis
All New Talks!
1. Feline Dental Anatomy and The Oral and Periodontal Examination
2. Feline Intraoral Radiology Interpretation
3. Intraoral Oral Regional Analgesia and Basic Surgical Extraction Fundamentals
4. Step-by-Step Extractions and Mucoperiosteal flaps in the Feline Patient
5. Feline Tooth Resorption and Subgingival Crown Amputations
6. Surgical Extraction Complications and the Management in the Feline Patient
7. Understanding Fractured Teeth/Endodontic in the Feline
8. Feline Periodontal Disease, Oral Inflammation, and "Stomatitis"
9. Finicky Feline Dentistry in General Practice