Whistler, British Columbia, Canada 2022 March 22 - 24, 2022
Topics:
Geriatrics and End of Life – Dr. Mary Gardner
Anesthesia & Pain Management- Dr. Sheila Robertson
Learn about veterinary Geriatrics and End of Life Care and Pain Management  while enjoying a skiing vacation in Whistler, British Columbia. Our hotel at the center of Whistler village will allow you ski in ski out access and adequate time to hit the slopes.
March 22
Breakfast 6-7 am
Registration 6:45 - 7:00 am
Meeting 7am - 10am & 4:30pm - 6:30pm
Cocktail Reception 6:45pm - 7:45pm

March 23
Breakfast 6am-7am
Meeting 7am - 10am & 4:30pm - 6:30pm

March 24
Breakfast 6am-7am
Meeting 7am - 12pm
Hilton Whistler Resort and Spa

Call in: 604-233-3990 or 1-800-445-8667
Referring Code/Group Name: VET VACATION 2022
Room Rate: CAD $219 for a Premier Studio or $189 for 2 double beds Hilton Room or Queen Studio + 16% tax and a $25 resort fee
Accommodations are limited at this special rate. The final day to book your hotel is February 16th.
Please note that reservations will be subject to availability at time of booking.Nightly, secured underground parking is currently available at $34.00 per night (plus
5% GST) for self-parking & $17.00 per night (plus 5% GST) for valet service.
VANCOUVER INTERNATIONAL AIRPORT
Arthur Laing Bridge, R to Granville St, over bridge, to Seymour St, left onto Georgia St. W Vancouver Exit to Marine Dr, right on Taylor Way, left at Hwy 99 N, R on Vlg Gate Blvd, R on Whistler Way. Hotel on Left.
Distance from Hotel: 120 km.
Drive Time: 2.5 hr.
Type Typical Minimum Charge
Bus Service 72.00 CAD
Limousine 400.00 CAD
Rental Car 200.00 CAD
Taxi 265.00 CAD
SEATTLE-TACOMA INTERNATIONAL AIRPORT
I-5 N, Granville St exit to Granville St bardge, to Seymour St exit to Georgia St lft, cross brdge to W Vancouver Exit onto Marine Dr, rt onto Taylor Way to Hwy 99 N Exit lft to Whistler, R on Vlg Gate Blvd, R on Whistler Way. Hotel on left.
Distance from Hotel: 175 mi.
CADrive Time: 5 hr.
Geriatrics and End of Life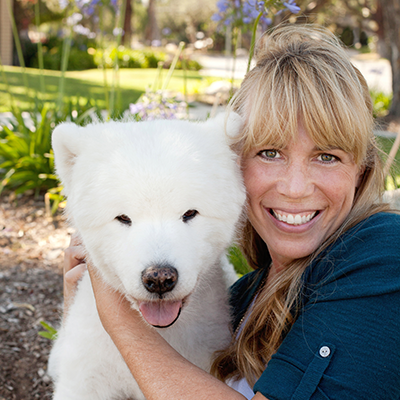 A dynamic and engaging speaker, Dr. Mary Gardner is able to draw on a wide range of career experiences and life lessons to educate and motivate diverse audiences. Her presentations cover a variety of topics, and encourage both professional and personal growth within the veterinary industry and beyond. Ironically, veterinary medicine was not her first career choice.
After graduating from the University of Miami, she began working as a Technical Business Architect for an order and supply chain management software company. Her innate talent for understanding logistics in a client-centric organization developed a unique skill set for a veterinarian. After 10 years in software she found herself longing for something different and more meaningful – the path she selected was to become a veterinarian. She completed her Doctorate of Veterinary Medicine in 2008 from the University of Florida.
After spending two years in general practice, her friend and fellow UF graduate, Dr. Dani McVety, reached out to her about partnering in Lap of Love, which offered end of life services for pets and had been flourishing in the year that she began its service. Together they took the company from one veterinarian in Tampa to over 130 veterinarians around the country.
Dr. Mary leads development for Lap of Love's proprietary web-based practice management software called Sunshine. The program is specifically designed for veterinary hospice and euthanasia services and also dynamically ties to the Lap of Love website to allow families the ability to locate the veterinarian closest to them. Throughout the years, she has also developed The Pet Hospice Journal, an online Quality of Life Assessment program, as well as the first Quality of Life App (Grey Muzzle), both of which are free to the public. She received the Alumni Achievement Award from the University of Florida in 2016 and was voted the veterinarian to watch in 2018 by Fetch/DVM360.
Geriatric medicine, the aging process in animals and teaching family's practical ways to care and manage their elder pets is Dr. Mary's passion. Dr. Mary is on the advisory board of The Grey Muzzle Organization as well as Prized Pals.
Presentation Synopsis
1. Practical Care for the Geriatric Patient
2. Where are all the grey muzzles? Marketing before it is too late.
3. Serious Illness Conversations and Guidance with Pet Parents
4. Get Your Veterinary Groove Back: Avoiding Burnout
5. The Caregiver's Dilemma - Assessing Quality of Life
6. Mapping and Building and Amazing Client Experience
7. Motivate your Staff and be an Effective Leader
8. When Caregiving Hurts- A Caregiver's Dilemma

Dr. Sheilah Robertson BVMS, PhD, DACVAA, DECVAA, DACAW, DECAWBM (WSEL), CVA, MRCVS
Dr Sheilah A Robertson BVMS (Hons), PhD, DACVAA, DECVAA, DACAW, DECAWBM (WSEL), CVA, MRCVS.
Dr. Robertson graduated from the University of Glasgow in Scotland. She spent time as a surgery intern followed by specialized training in anesthesia and analgesia including a PhD at Bristol University (United Kingdom). She is board certified in anesthesia and in animal welfare in the USA and Europe and holds a certificate in small animal acupuncture. She has been a faculty member at the University of Saskatchewan, Michigan State University, and the University of Florida. She spent 2 years as an assistant director in the division of Animal Welfare at the American Veterinary Medical Association. In 2014 she completed her graduate certificate in Shelter Medicine at the University of Florida. In 2019 she received her certification as a Traditional Chinese Veterinary Medicine Palliative and End-of-Life practitioner by the Chi Institute of Chinese Medicine. She has published widely on the recognition and alleviation of acute pain in cats. Currently she is the senior medical director of Lap of Love Veterinary Hospice, a large network of veterinarians dedicated to end-of-life care and in-home euthanasia throughout the USA. Dr Robertson is also a courtesy Professor in the Department of Small Animal Clinical Sciences, University of Florida, Gainesville, Florida. She continues to volunteer at community cat clinics and High-Volume High Quality Spay and Neuter Programs.
Presentation Synopsis
1. Old and older – here they come!
2. Purrfecting Your Acute Pain Assessment Skills
3. Is Your Anesthetized Patient in Trouble?
4. Fatalities, Adverse Events and Accidents in Small Animal Anesthesia: Can We Do Better?
5. The Central Role of Ketamine in Veterinary Anesthesia and Analgesia
6. Unravelling the Challenges of Assessing and Managing Osteoarthritis in Cats
7. Anesthesia for obese patients – what is different?
8. Anesthesia for Caesarian Sections in dogs and cats.
9. Say no to the needle! Non-injectable sedation protocols for multiple situations
10. Real world, real cases – anesthesia and analgesia for elective and emergency surgery.
11. Real world, real cases – managing chronic pain and mobility issues in dogs.
12. Feline anesthesia starts and ends at home.
13. Anesthesia and analgesia for rabbits
14. Anesthesia for brachycephalic breeds