Washington DC 2023April 21 - 23, 2023
Topics:
Emergency Critical Care - Dr. Jenefer Stillion
Emergency Critical Care- Dr. Leonel Londoño
Learn from two experts, with all NEW TALKS for 2023, in Veterinary Medicine and expand your knowledge on Emergency Critical Care in Washington DC. Grand Hyatt Washington is located in downtown Washington, D.C., just blocks away from the National Mall. Immerse yourself in the historic sights, luxury shopping, and alluring nightlife of the nation's capital. Whether you're visiting for business or pleasure, you'll enjoy exceptional comfort and service, as well as a direct connection to the city via the Metro Center station.
April 21, 2023
12:30-1pm REGISTRATION: Sign in and pick a seat! Grand Foyer East
1:00-1:50pm Acute Management of Traumatic Brain Injury (LL)
2:00-3:15pm Feline Aortic Thromboembolism (LL)
3:15-3:30pm BREAK AND SNACK
3:30-4:20pm Essentials of Transfusion Medicine (JS)
4:30-5:45pm "Stop, Drop and Roll" - Treating Burn Injury in Small Animals(JS)
6:15-7:15pm Welcome Mingle Declaration AB


April 22, 2023
7-8am Breakfast Buffet for Attendees Grand Foyer East
8-8:50am Recognition and Treatment of Anaphylaxis in Dogs (LL)
9-9:50am Nephrotoxins from A to Z (LL)
10-10:45am Neurological Emergencies: When Do I Call the Neurologist? (LL)
10:45am-11am BREAK AND SNACK
11–11:50am Pain Management for Critically Ill and Injured Patients (JS)
12-12:50pm Reproductive Emergencies: Dystocia, C-section & Neonatal Resuscitation (JS)
1pm EXPLORE AND ENJOY WASHINGTON DC!

April 23, 2023
7-8am Breakfast Buffet for Attendees Grand Foyer East
8-8:50am Fluid Balance in the ICU: Figuring Out the Ins and Outs (LL)
9-9:50am The Complex Relationship Between the Kidneys & the Heart (LL)
10 –10:45pm Chest Pains: Managing Thoracic Trauma in Dogs and Cats (JS)
10:45am -11am BREAK AND SNACK
11-11:50am Fever of Unknown Origin: Uncovering the Cause (JS)
12-12:50pm Hepatic Encephalopathy: the connection between liver and the brain (JS)
1pm BOOK YOUR NEXT VETVACATIONCE!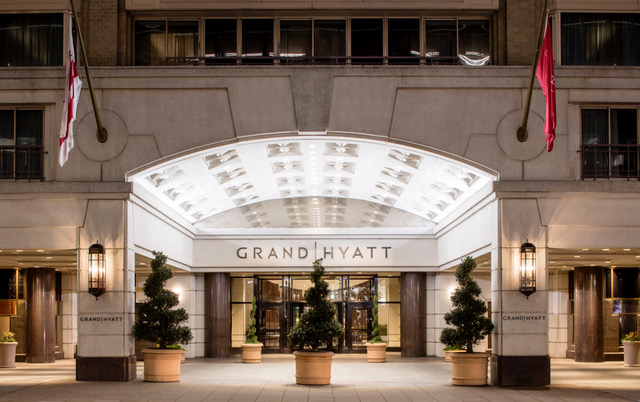 Call in: 202-582-1234
Referring Code/Group Name:
Room Rate: $249 +14.95% tax plus $20 resort fee per night, up to quad occupancy, Max 4 people
Accommodations are limited at this special rate. Book or Call early to secure your choice of rooms.
Self-Parking Public Garage parking available and Valet $ 62pn
Fly to DCA Ronald Reagan International Airport and it is a 5 miles drive or to IAD Dulles International Airport 27 miles away.
Train to event - Union Station is 2 miles away.
Taxis and Uber are available.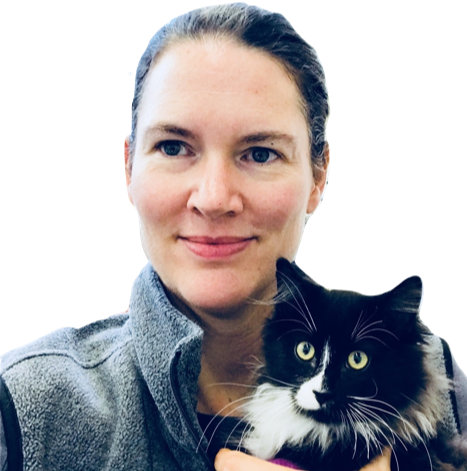 Jenefer Stillion BS, DVM, ACVECC
Dr. Jenefer Stillion was born and raised in Colorado where she earned her veterinary degree from Colorado State University in 2004. She then went on to complete a one year internship in small animal medicine and surgery and continued to practice emergency medicine in the Denver metropolitan area.
In 2012, Dr. Stillion completed a residency at Cornell University in Ithaca, New York and became a board-certified specialist in small animal Emergency and Critical Care Medicine. Following completion of her residency, she moved her family to Calgary and has enjoyed living next to the Canadian Rockies since. Her professional interests include treatment of trauma and shock, transfusion medicine and sepsis.
In her free time, Dr. Stillion enjoys spending time with her husband and three children, travelling, cooking and enjoying the great outdoors. She shares her home with three very spoiled cats, two guinea pigs and one hamster.
Presentation Synopsis
ALL NEW TALKS for 2023!
1. Essentials of transfusion medicine
2. Hepatic encephalopathy: the connection between liver and the brain
3. Pain management for critically ill and injured patients
4. Reproductive emergencies: dystocia, c-section and neonatal resuscitation
5. Chest Pains: managing thoracic trauma in dogs and cats
6. "Stop, drop and roll" - treating burn injury in small animals
7. Fever of unknown origin: uncovering the cause
Leonel Londoño- Emergency Critical Care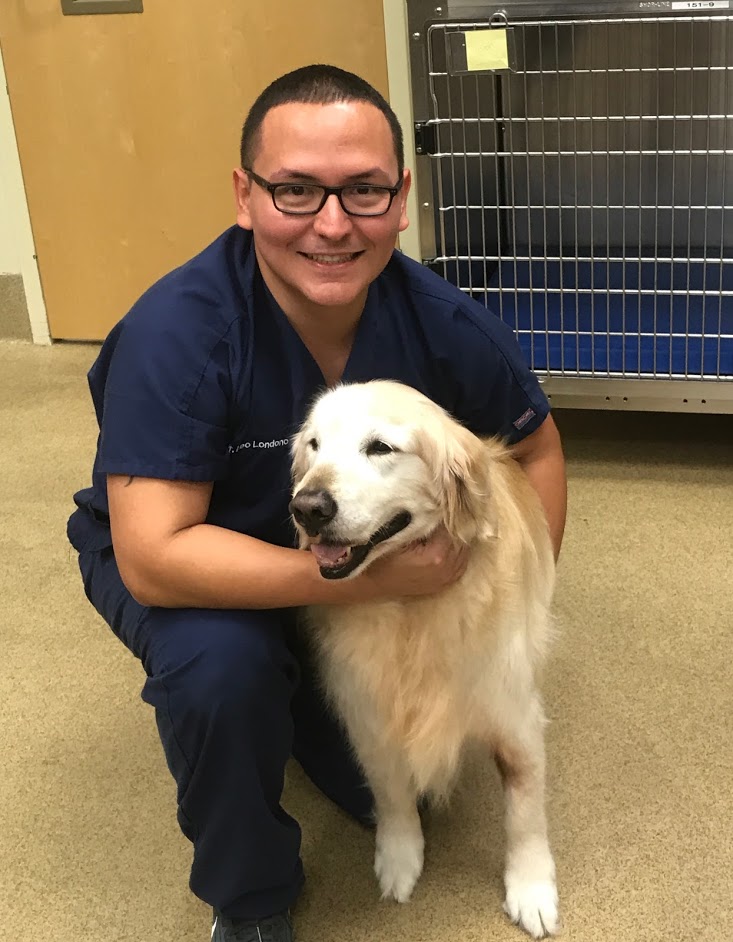 Dr. Leonel Londoño, DVM DACVECC
Dr. Leo Londoño received his DVM from University of Florida in 2011. After completing a rotating internship in small animal medicine and surgery at Hollywood Animal Hospital (2012), he pursued a residency in emergency and critical care at University of Florida (2015). During his residency he discovered his passion for nephrology, hemodialysis and other forms of blood purification. He then completed the hemodialysis academy from UC Davis and received the certification in veterinary extracorporeal blood purification. In 2015, Dr. Londoño joined the faculty at University of Florida where he worked as a professor of emergency and critical care, and director of the hemodialysis unit until April 2021. He recently joined Capital Vet Specialists in Jacksonville-Florida where he works as a critical care specialist. His clinical interests include recognition and management of acute kidney injury, extracorporeal blood purification techniques, endothelial and glycocalyx dysfunction in critical illness. Outside of work, he enjoys traveling and lecturing internationally, fishing and spending time with his family.
Presentation Synopsis
ALL NEW TALKS FOR 2023!
1. Acute management of traumatic brain injury (TBI)
2. Feline Aortic Thromboembolism (FATE)
3. Recognition and treatment of anaphylaxis in dogs
4. Nephrotoxins from A to Z
5. Neurological emergencies: when do I call the neurologist?
6. Fluid balance in the ICU: figuring out the ins and outs
7. Frenemies: The complex relationship between the kidneys and the heart
8. What is new in coagulation? (alternate lecture)