Washington DC 2023April 21 - 23, 2023
Topics:
TBD - Dr. TBD
TBD- Dr. TBD
Learn from two experts in Veterinary Medicine and expand your knowledge on _________ and _____ in Washington DC. Grand Hyatt Washington is located in downtown Washington, D.C., just blocks away from the National Mall. Immerse yourself in the historic sights, luxury shopping, and alluring nightlife of the nation's capital. Whether you're visiting for business or pleasure, you'll enjoy exceptional comfort and service, as well as a direct connection to the city via the Metro Center station.
April 21, 2023
12:30-1:00pm REGISTRATION: Sign in and pick a seat!
1:00-6:00PM Meeting
6:15-7:15 Cocktail Hour


April 22, 2023
7-8am Breakfast Buffet for Attendees
8AM-1PM Meeting
10:45am-11am BREAK AND SNACK
1pm Enjoy Washington!

April 23, 2023
7-8am Breakfast Buffet for Attendees
8AM-1PM Meeting
10:45am -11am BREAK AND SNACK
1pm Vet Vacation CE Conference Concludes: BOOK YOUR NEXT VETVACATIONCE!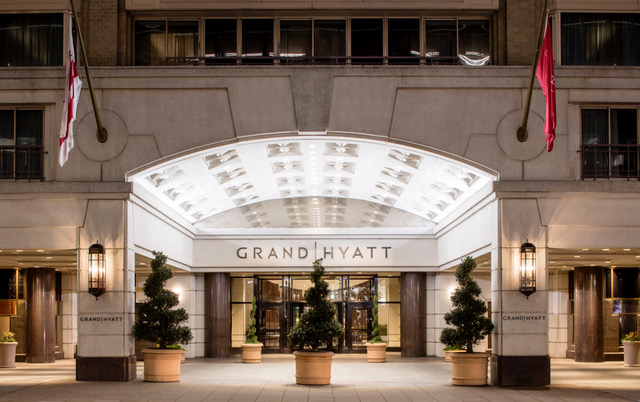 Call in: 202-582-1234
Referring Code/Group Name:
Room Rate: $249 +14.95% tax plus $20 resort fee per night, up to quad occupancy, Max 4 people
Accommodations are limited at this special rate. Book or Call early to secure your choice of rooms.
Self-Parking Public Garage parking available and Valet $ 62pn
Fly to DCA Ronald Reagan International Airport and it is a 5 miles drive or to IAD Dulles International Airport 27 miles away.
Train to event - Union Station is 2 miles away.
Taxis and Uber are available.

Presentation Synopsis
TBD

Presentation Synopsis
TBD