Waikiki Honolulu, Hawaii 2021July 22 - 24, 2021
Topics:
Ophthalmology - Dr. Bob Larocca
Behavior – Dr. Chris Pachel
NO PASSPORT REQUIRED! Learn about veterinary ophthalmology and animal behavior while on your beach vacation in the Hawaii. The Alohilani Hotel is right across from the beach and has everything you need for snorkeling, kayaking, surfing and more.
July 22, 2021
Registration 12:30pm-1pm
Conference 1pm-6pm
Cocktail Reception 6:15pm-7:15pm

July 23, 2021
Breakfast 7am-8 am
Conference 8am-1pm

July 24, 2021
Breakfast 7am-8am
Conference 8am-1pm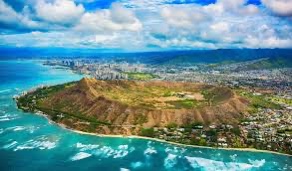 Call in: 800-367-6060 Toll Free
Referring Code/Group Name: Vet Vacation CE 2021
Room Rate: Voted #1 Best New Hotel by Reader's Choice Hawaii Magazine. Room Rate: $275 (plus 4.712% excise tax, 10.25% transient tax and $9.95 porterage fee)). Children 17 and under stay free. Each additional person is $100 per person per night. Upgrades are available through the link.
Self-Parking $40 per night, Valet $45 per night
There is also an on-site car rental
$45 resort fee has been waived for the group.
The resort fee includes Wireless high speed internet access
Access to Island Club and Spa's Fitness facilities including complimentary fitness classes for resort guests
$20 Spa credit per room per stay
Hawaiian cultural class
Aqua Fit classes
Swell Pool Deck Amenities
Eco Friendly water bottle, refillable at purified water stations
Kuerig coffeemakers in every room
Surfboard storage
Unlimited local calls and 60 minutes of long distance and international calls
Children 5 and under eat free at the Breakfast buffet and kids 6-12 eat for half price
Daily local Newspaper available at the front desk
Children's check-in experience and welcome gift
Educational Tank talks with an Oceanarium diver
Live Entertainment
Portable phone chargers
$50 off when you open $250 at Trina Turk located in the International Market place
Self-parking for the first night of your stay will be upgraded to Valet for the first night of your stay
Complimentary gift with the purchase from Maile Organics
Complimentary access to the Honolulu Museum of Art - Present your room card
Distance from Airport: 20 minutes from Daniel K. Inouye International Airport (HNL). Many US carriers serve the Honolulu airport.
Animal Behavior - Dr. Chris Pachel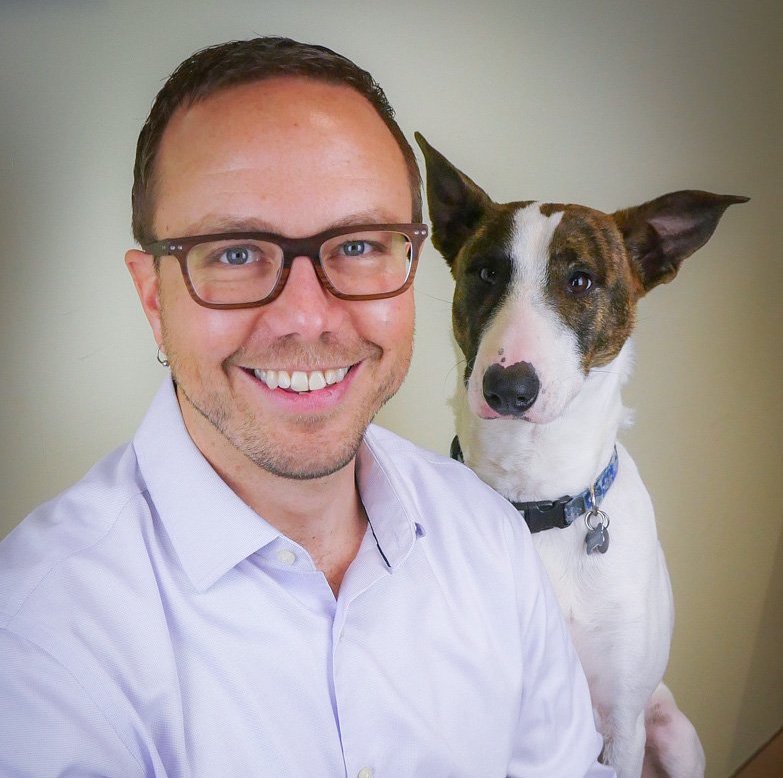 Dr. Chris Pachel ACVB Behavior
Christopher Pachel, DVM, DACVB received his veterinary degree from the University of MN in 2002 and worked as a general practitioner for two years in the Minneapolis-St. Paul area prior to the start of his residency program. He operated a house-call behavior practice in the Minneapolis-St. Paul area until 2010 and became board certified by the American College of Veterinary Behaviorists, also in 2010.
He is currently the owner of the Animal Behavior Clinic in Portland, OR, lectures regularly throughout the US and Canada, and has taught courses in veterinary behavior at the University of MN and at the Virginia Maryland Regional College of Veterinary Medicine. He has published research on feline water consumption preferences, wrote a book chapter on Intercat Aggression for the May 2014 issue of Veterinary Clinics of North America: Small Animal Practice, and is co-author of a book chapter on Pet Selection for Animal Assisted Therapy.
Presentation Synopsis
1. Incorporating behavior into patient care (collaboration talk with Robert Novo)
2. Pitfalls in Canine Socialization
3. Feline nuisance behaviors
4. Room for one more; incorporating new pets into household
5. Getting the right details; efficient information gathering
6. Do you see what I see; medical issues masquerading as behavior problems
7. Prescribing for behavior; practical pyschopharmacology
8. Navigating difficult conversations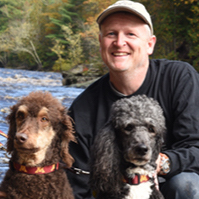 Dr. Robert Larocca graduated from Emory University in 1987 with a Bachelors degree in Biology and Psychology, Dr. Robert Larocca attended and graduated from the University of Florida, College of Veterinary Medicine in 1993, followed by a rotating small animal internship at the University of Minnesota (1993-1994). Following the internship, he worked in a general small animal practice in Weston, Florida for 1 year. Dr. Larocca then completed a 3-year ophthalmology residency at Auburn University in 1998. Dr. Larocca became a Diplomate, American College of Veterinary Ophthalmologists in 1998. He then joined the faculty at the University of Minnesota, College of Veterinary Medicine and was a clinical ophthalmologist from 1998-2003. During that time he became section head of Ophthalmology/ Neurology/ Dentistry. He then started a multi-specialty practice, Midwest Veterinary Specialty Group, in Blaine, Minnesota and remained in this practice from 2003-2007. Dr. Larocca then opened Animal Eye Specialty Center in 2007 and is currently the owner and sole ophthalmologist in this practice. Dr. Larocca continues to practice ophthalmology on all species of animals.
Dr. Larocca served on the ACVO Residency committee from 2001-2005, the ACVO credential committee from 2008- 2010 and then served on the ACVO examination committee from 2011-2014 and is still serving as relief committee member at this time and he has helped with the exam in 2015 and 2016.
Presentation Synopsis
1. Glaucoma: Canine vs Feline Acute and Chronic Treatment
2. The "Black and White" of ocular surface disease
3. Corneal Ulcer Management: When to debride or refer ?
4. Cataracts: Diagnosis and Treatment.
5. The Fundic Exam: unveiling the mystery
6. Acute Blindness: Diagnostic Differentials
7. Practical ophthalmic surgical procedures: techniques and tips