Waikiki Honolulu, Hawaii 2023July 20 - 22, 2023
Topics:
Internal Medicine - Dr. Jocelyn Mott
Nutrition – Dr. Lindsey Bullen
NO PASSPORT REQUIRED! Learn about veterinary internal medicine and Nutrition while on your beach vacation in Honolulu Hawaii. The Alohilani Hotel is right across from the beach and has everything you need for snorkeling, kayaking, surfing and more.  Cocktail hour will be on a glass floor over the giant aquarium overlooking beautiful Waikiki!
July 20, 2023
12:30-1pm REGISTRATION: Sign in and pick a seat! Bluefin Foyer/ Bluefin
1:00-2:15pm Chronic Enteropathies in Dogs (JM)
2:25-3:15pm Intestinal barrier dysfunction – it is all in the gut (JM)
3:15-3:35pm BREAK AND SNACK
3:35-4:50pm An Inconvenient Truth – Review of Nutrition Myths (LB)
5-5:50pm Battling Inappetence (LB)
6:15-7:15pm WELCOME MINGLE Longboard Outdoor Patio



July 21, 2023
7-8am Breakfast Buffet for Attendees Yellowfin
8-8:50am Diet and DCM (LB)
9-9:50am Liver Let Die (LB)
10-10:45am To Pee or Not to Pee (LB)
10:45am-11am BREAK AND SNACK
11am–12:15pm Insulin, insulin and more insulin (JB)
12:25-12:50pm Dealing with Pet Loss & Bereavement with Our Clients, Us & Our Staff (JM)
1pm EXPLORE AND ENJOY WAIKIKI!


July 22, 2023
7-8am Breakfast Buffet for Attendees Yellowfin
8-8:50am New therapies (yes really) for Diabetes Mellitus (JM)
9-9:50am Monitoring Diabetes – CGMs and more (JM)
10 –10:45pm Endocrine cases - what would you do? (JM)
10:45am -11am BREAK AND SNACK
11-11:50am The Art of Assisted Feeding (LB)
12-12:50pm It's Not a Diet, It's a Lifestyle Change (LB)
1pm Vet Vacation CE Conference Concludes: Book your next VetVacationCE!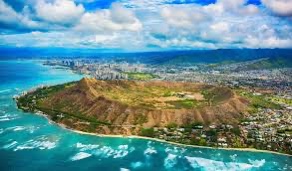 Call in: 800-923-4511 Toll Free or 808-923-4511
Referring Code/Group Name: VET VACATION CE 2023
Room Rate: Voted #1 Best New Hotel by Reader's Choice Hawaii Magazine. Room Rate: $295 (plus 4.712% excise tax, 10.25% transient tax and $9.95 porterage fee)). Children 17 and under stay free with existing bedding. $100 for rollaway. Each additional person is $100 per person per night. Upgrades are available through the link.
Self-Parking $40 per night, Valet $45 per night
There is also an on-site car rental
$45 resort fee has been reduced for the group to $20 pn + %17.96 tax.
The resort fee includes Wireless high speed internet access
Self service 24 hr workspace
Access to Island Club and Spa's Fitness facilities including complimentary fitness classes for resort guests
$20 Spa credit per room per stay
Swell Pool Deck Amenities
Eco Friendly water bottle, refillable at purified water stations
Kuerig coffeemakers in every room
Surfboard storage
Unlimited local calls and 60 minutes of long distance and international calls
Children 4 and under eat free at the Breakfast buffet and kids 5-12 eat for half price
Daily local Newspaper available at the front desk
Self-parking is discounted to $20 per vehicle per day from $48 retail. Valet parking is $55 per day.
Distance from Airport: 20 minutes from Daniel K. Inouye International Airport (HNL). Many US carriers serve the Honolulu airport.
Jocelyn Mott, DVM, DACVIM
Dr. Jocelyn Mott graduated from the Western College of Veterinary Medicine in Saskatoon, Saskatchewan, Canada. After graduation, she completed an internship in small animal medicine and surgery at Oklahoma State University and then a small animal internal medicine residency at the University of Wisconsin-Madison. Dr. Mott is board certified by the ACVIM in small animal internal medicine. She is currently a clinical professor of veterinary medicine at Western University of Veterinary Medicine, Pomona, CA and practicing internist at VCA TLC Pasadena Veterinary Specialty and Emergency in Pasadena, CA.
With a broad range of experience, Dr. Mott has worked in small animal referral practices in Massachusetts, Texas, Florida and California. She has worked in industry performing clinical research in veterinary nutrition. She has authored several publications and book chapters in veterinary medicine and is an international speaker in her field of expertise. She is coeditor for the veterinary text book 5 Minute Veterinary Consult Clinical Companion Small Animal Gastrointestinal Diseases. She is also a pet loss bereavement specialist.
Although Dr. Mott enjoys all aspects of internal medicine, she especially enjoys gastroenterology, nutrition and endocrinology. She volunteers with non-profits to promote pet health and well-being and has been Past-President of the ACVIM Foundation to help further animal healthcare and specialty medicine. When Dr. Mott is away from Pasadena Veterinary Specialists, she enjoys spending time with her husband Pete, a veterinary clinical pathologist, her dogs, horseback riding, and synchronized swimming.
Presentation Synopsis
1. Chronic Enteropathies in Dogs
2. Intestinal Barrier Dysfunction – It is All in the Gut
3. Insulin, Insulin and more Insulin
4. Dealing with Pet Loss and Bereavement with our clients, us and our staff
5. New therapies (yes really) for Diabetes Mellitus
6. Monitoring Diabetes – CGMs and more
7. Endocrine cases - What would you do?
8. Medley of Internal Medicine Clinical Cases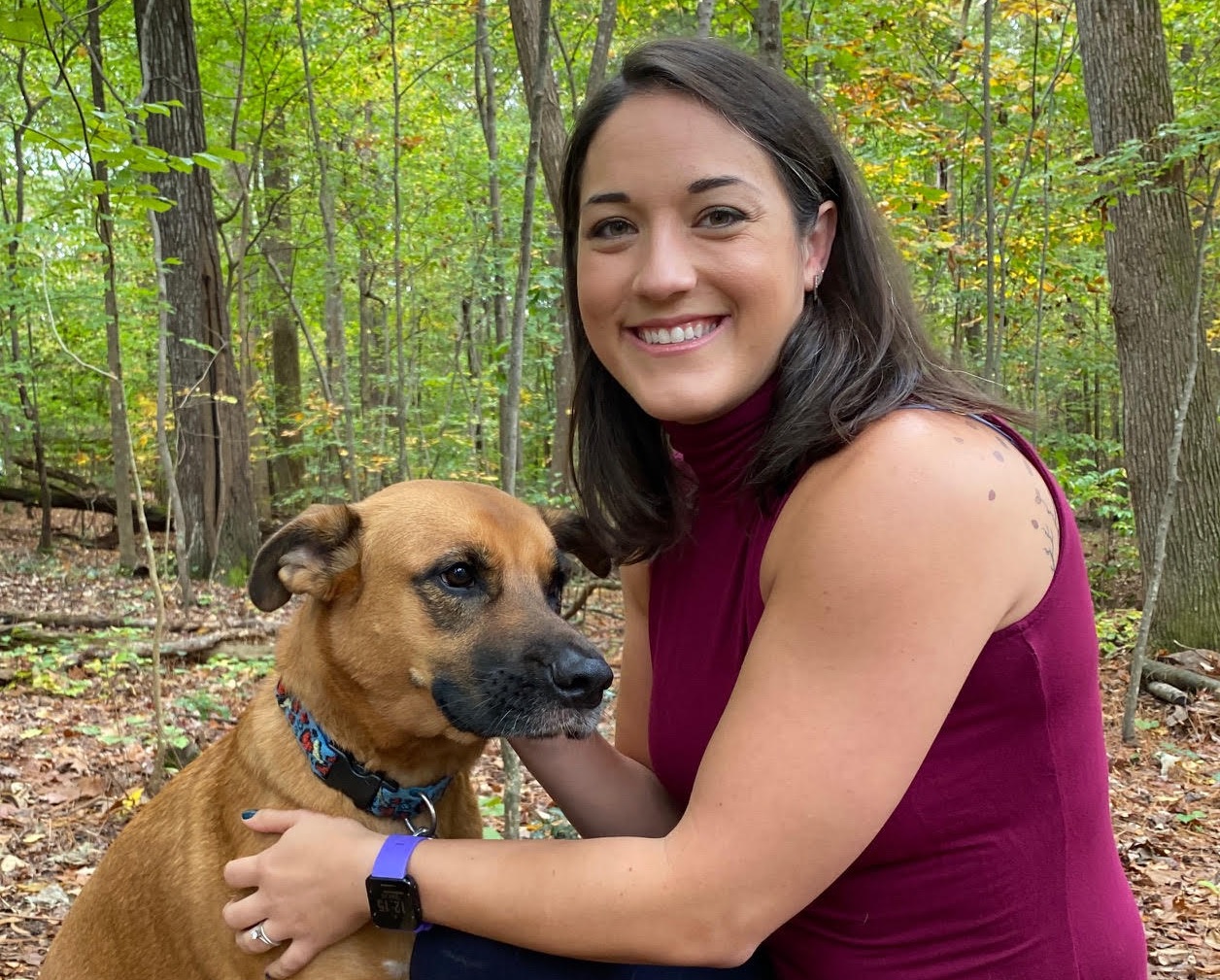 Lindsey Bullen, DVM, DACVIM (Nutrition)
Dr. Lindsey Bullen earned her BA in Chemistry and BS in Zoology in 2008. She remained at NC State for her post-baccalaureate training where she received her Doctorate of Veterinary Medicine in 2012, completed a medical and surgical internship in 2013, a residency in 2016, and a fellowship in 2017. Following board-certification in veterinary nutrition, in 2017 Lindsey created the Clinical Nutrition Service at the Veterinary Specialty Hospital of the Carolinas. 2022 brings new opportunities as Dr. Bullen is now creating a Clinical Nutrition Service at Friendship Hospital for Animals in the DC area. Dr. Bullen is particularly interested in clinical nutrition application, specifically: critical care, multi-disease state, and assisted feeding. Though she is no longer in academia, Dr. Bullen brings experience and a strong passion for teaching.
Lindsey grew up in a small town near Asheville, North Carolina. Though not quite a full native of this beautiful state, she is happy to still call it home. She currently lives in Apex with her husband, Nathan, and their two boys, 5-year-old, Arthur and 2-year-old, Rowan.
Presentation Synopsis
1. An inconvenient truth (review of nutrition myths)
2. battling inappetence (appetite regulation, appetite stimulants, and more)
3. Diet and DCM
4. Liver let die (nutritional management for the liver patient)
5. To pee or not to pee (nutritional management for FLUTD and urolithiasis)
6. The art of assisted feeding
7. It's not a diet, it's a lifestyle change (weight loss basics)
8. Nutrition in practice (making nutrition work for you)
9. What's in a label? how to read a pet food label
10. Navigating pet food trends
11. Nutrition for the nephron
12. Probiotics- hope or hype
13. A pain in the pancreas
14. Diarrhea is not normal (management of chronic enteropathies)
15. Let food be thy medicine (supporting the oncologic patient)
16. nutrition 101 (understanding the basics)
17. Confusion to comprehension (client communications in an age of telemedicine)