Tulum, Mexico 2020August 13 - 15, 2020
Topics:
Neurology – Dr. Simon Platt
Emergency Critical Care - Dr. Lisa Powell
Dreams Tulum is an all-inclusive resort. The per person rate includes food, alcoholic beverages and many activities.
Guests staying at Dreams Tulum will enjoy:
Special Welcome Cocktail and cool towel
Concierge Services and 24-Hour Front Desk
Powdery white-sand beach
Full breakfast, lunch, dinner and snacks each day
6 a la carte dining options
1 buffet restaurants
1 grill
7 bars
Unlimited Natural fruit juices and soft drinks
Unlimited premium and domestic alcoholic beverages (Including: Absolute, Smirnoff, Corona Light, Pacific, Modelo, Budweiser & Bud light)
Complimentary 24-hour room service
Pool and beach waiter service
Swim-up Pool Bar
Non-motorized water sports (sail, windsurf, sea kayak, snorkel)
Daily activities
Tennis clinics
Riviera Maya Golf Club
Coco Café – Hacienda Style
Fully equipped Fitness center with state-of-the-art equipment
Wedding Canopy & Chapel at property
All local taxes and gratuities
In Room Amenities:
4-poster King or 2 Queen size beds
Private and furnished terrace or patio
Ceiling Fan
Bathrobes & slippers
42" Satellite television
Jacuzzi for 2 in every room (From Deluxe Jr. Suite Garden view or higher categories)
Air-conditioning with in-room climate control
Sound system with in-house music channels
CD/DVD player
Direct dial telephone
High speed internet data port
Alarm clock
Electronic in-room safe (lap-top size)
Coffee/tea maker
Stocked mini bar refreshed daily with beer, juices, soft drinks and bottled water
Secret box for room service (From Premium Jr. Suite Garden view or higher categories)
Hair Dryer
Iron & Ironing Board
Accommodations are limited at this special rate. Please book and register early!
Vet Vacation has contracted special arrangements for you to extend your stay for any dates between August 9 to August 20, 2020 at the same rate if rooms are available at the property. Call early to secure your choice of rooms.
Dreams Tulum is a luxury tropical paradise escape in the Riviera Maya beach region in Mexico. The town of Tulum, the ancient Mayan ruins and the Xel-Ha natural aquapark are great nearby attractions for the entire family. Tulum Dreams is a AAA Four Diamond Resort.
August 13
Registration 12:30pm-1pm
Lecture 1pm-6pm
Cocktail Hour with Hors d'oeuvres 6:15pm-7:15pm

August 14
Breakfast 7am-8 am
Lecture 8am-1pm

August 15
Breakfast 7am-8am
Lecture 8am-1pm
Dreams Tulum Resort & Spa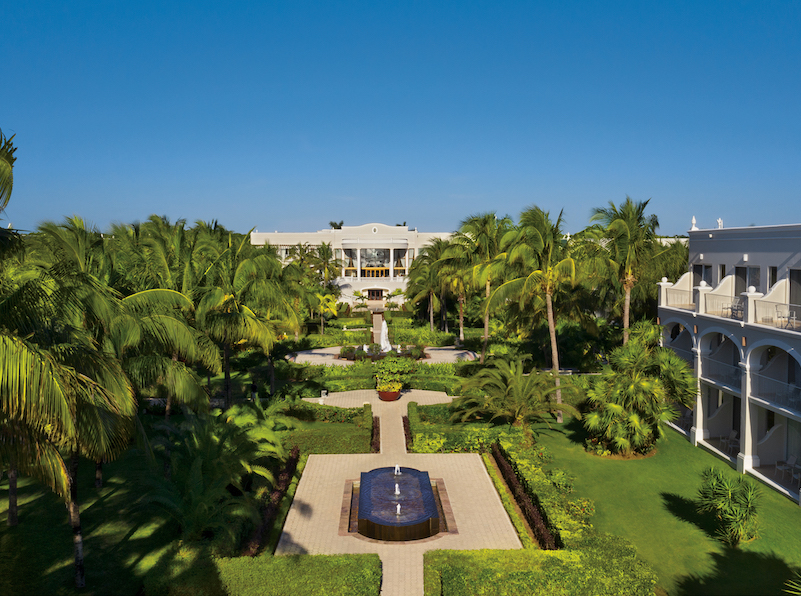 Call in: +52 (984) 8713333 Ext. 8940
Referring Code/Group Name: VetVacations
Room Rate: Starting at $280 single occupancy+taxes or $175 per person double occupancy all-inclusive, $66 extra for children
Email Yuli Moreno at groupops1.dretu@dreamsresorts.com. Please include your check-in dates; your check-out dates; and the room type.
Fly into Cancun International Airport (CUN). Most US and Canadian airlines serve Cancun. Dreams Tulum is located about 90 minutes from Cancun. Book a pre-arranged shuttle or rent a car.
Arrangements have been made so you can extend your vacation 3 days before and/or after your destination seminar at the same rate if rooms are available at the property. Call early to secure your choice of rooms.
CANCUN INTERNATIONAL AIRPORT
Get on Carr. Tulum - Cancún/México 307 from Carr. a Aeropuerto Cancún
4 min (3.0 km)
Follow México 307 to Chacalal
1 h 18 min (107 km)
Turn right
*Restricted usage road
Destination will be on the right
52 s (15 m)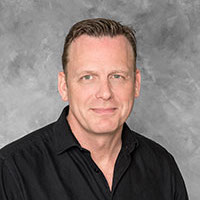 Simon Platt DVM, ACVIM Neurology
Dr. Simon Platt received his veterinary degree from the University of Edinburgh, Scotland, in 1992, following which he undertook an internship in Small Animal Medicine and Surgery at the Ontario Veterinary College, University of Guelph and a 2 year period in private practice in the England. Dr. Platt completed a residency in neurology and neurosurgery in 1998 at the University of Florida and afterward 2 years as an assistant professor of Neurology at the University of Georgia. In 2000, Dr. Platt returned to the UK where he was Head of the Neurology/Neurosurgery service at the Animal Health Trust until 2006, from which time he has been at the Dept. of Small Animal Medicine and Surgery at the University of Georgia where is currently a Professor. Dr. Platt received the AAVC National resident of the year award in 1998, the BSAVA Blaine award for outstanding contributions to small animal medicine and surgery in 2005, the UGA Clinical Research Award in 2010 and the David Tyler Award for Innovative Teaching in 2012. Dr. Platt has authored or co-authored over 180 journal articles and 50 book chapters and is the co-editor of the BSAVA Manual of Canine and Feline Neurology and the Manual of Small Animal Neurological Emergencies. Dr. Platt is Past-President of the ACVIM Neurology Specialty and Founder member of the South Eastern Veterinary Neurology (SEVEN) group in the USA. Currently, Simon serves as Editor in Chief of the NAVC journal Today's Veterinary Practice.
Presentation Synopsis
1. How to evaluate a neurological cat - a video and case based approach.
2. Cats with head tilts - stop the dizziness!
3. Cats with seizures - what should we be thinking about?
4. The paralyzed cat - how to evaluate, diagnose and treat
5. Working up the weakness - neuromuscular diseases in dogs and cats made simple
6. Head trauma - a logical approach to effective treatment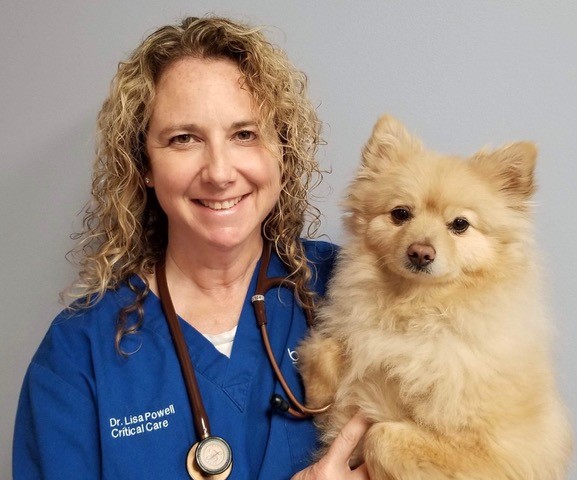 Lisa Powell graduated veterinary school from Texas A&M in 1995, completed a small animal rotating internship at the AMC in NYC in 1996, and then went on to a residency in small animal emergency and critical care at Tufts University, finishing in 1999. Dr. Powell then joined the faculty at the University of Minnesota where she worked as a clinical professor for 15 years. She is an author of more than 30 veterinary publications, and authored a book entitled "Small Animal Emergency and Critical Care: Case Studies in Client Communication, Morbidity and Mortality". She is currently an associate critical care clinician at BluePearl Veterinary Partners in Eden Prairie, Minnesota. Her clinical interests include mechanical ventilation, respiratory disease, colloid and fluid therapy, and sepsis.
Presentation Synopsis
1. Nutrition in the Critically Ill
2. Sepsis/SIRS
3. Morbidity and Mortality Rounds
4. Surgical vs. Non-surgical treatment of Pyothorax
5. Septic Abdomen
6 Traumatic Injuries
7. Crystalloid and Colloid Therapy
8. The Critical Anesthetic Patient
9. Arrhythmias in the ICU