St. Croix, Virgin Islands 2020 December 11 - 13, 2020
Topics:
Surgery – Dr. Robert Novo
Behavior – Dr. Chris Pachel
NO PASSPORT REQUIRED! Learn about veterinary surgery and animal behavior while on your beach vacation in the US Virgin Islands. The Buccaneer Hotel is right on the beach and has everything you need for snorkeling, kayaking, and more.
Call in: 800-255-3881 Refer to the VetVacation Group
ALL travelers ages 5 and up coming to St. Croix, including residents returning home, must come with a COVID negative PCR test that was taken within 5 days of travel. Individuals who do not show test results, or take a test locally, must go into a 14-day quarantine.
The U.S. Virgin Islands has created a secure Travel Screening Portal to facilitate pre-arrival processing, thereby improving efficiency, reducing delays, and providing a more seamless traveler experience. The secure portal can be found at www.usviupdate.com/travelportal.
The USVI Department of Health and the USVI Department of Tourism have partnered to provide a hotline with answers to all COVID-19 related questions for those travelling to the United States Virgin Islands: (800) 372-8784.
December 11
1pm Incorporating Behavior into Patient Care – Pt I and II (Both)
3pm Tracheal Collapse (RN)
4pm Do you see what I see? (CP)
5pm Incorporating new pets into the household (CP)

December 12
9am Prescribing for Behavior CP
10am Getting the right details! CP
11am Commissurotomy and plasty CP
12n Lip Resections RN
1pm Skin Flaps - on the face RN


December 13
9am Feline Urethral Obstruction RN
10am Burn wound management RN
11am Pitfalls in socialization CP
12n Feline nuisance behaviours CP
1pm Feline human directed aggression CP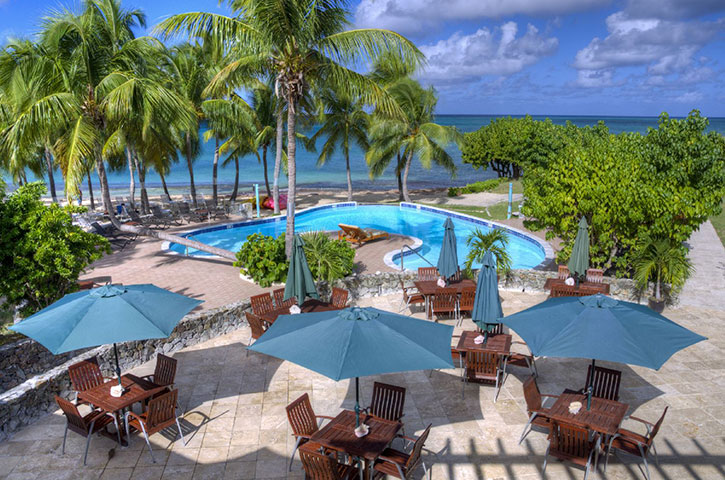 Call in: 800-255-3881 Refer to VetVacation Group
Referring Code/Group Name: Promo code Vet20 on the calendar page www.thebuccaneer.com
Room Rate: Room Rate: Ocean View $245+26.5%taxes, Luxury Ocean View $330+26.55taxes, Family Cottage Suite $438+26.5%taxes, Deluxe Oceanfront $413+t26.5%taxes $12 Gratuity charge per day
Email reservations@thebuccaneer.com
Accommodations are limited at this special rate. Please book and register early!
BUCCANEER INCLUDED AMENITIES:
Full buffet breakfast each day
$75 resort credit for each room booked for at least 3 nights
Snorkel gear, kayaks, floating mats, paddleboards
Welcome rum or fruit punch upon arrival
Wi-fi, 24-hour fitness gym and parking
Courtesy vans throughout the property
We have made arrangements so you can extend your vacation before and/or after your destination seminar at the same rate if rooms are available at the property. Call early to secure your choice of rooms.
The Buccaneer 340 acres of premier beachfront property features an 18 hole golf course, tennis courts, three beaches, two pools, water sports center, full service spa and salon, 24-hour fitness center, three on-site restaurants, and a shopping arcade. Acitivities available at the luxury resort include snorkeling, sea kayaking, bicycling, and scuba diving.
The three beaches at The Buccaneer are the best in St. Croix. The Mermaid and Grotto Beaches each have a water-sports center with kayaks, snorkeling gear, mats and floats, sand toys and towels available for guest use.
Distance from Airport: 20 minutes from St. Croix's Henry E. Rohlsen Airport (STX)
The Buccaneer is 20 minutes from the St Croix airport (STX). Taxi and shuttle services are readily available from the airport. The Buccaneer offers shuttle service as well. Many domestic airlines offer daily non-stop or one-stop service to St. Croix. American offers non-stop service from Miami and Charlotte. Delta offers non-stop service from Atlanta. Spirit offers non-stop service from Ft. Lauderdale. Jet Blue offers one-stop service through San Juan.
Options for transportation within St. Croix include car rental, taxi service and shuttle service.
Animal Behavior - Dr. Chris Pachel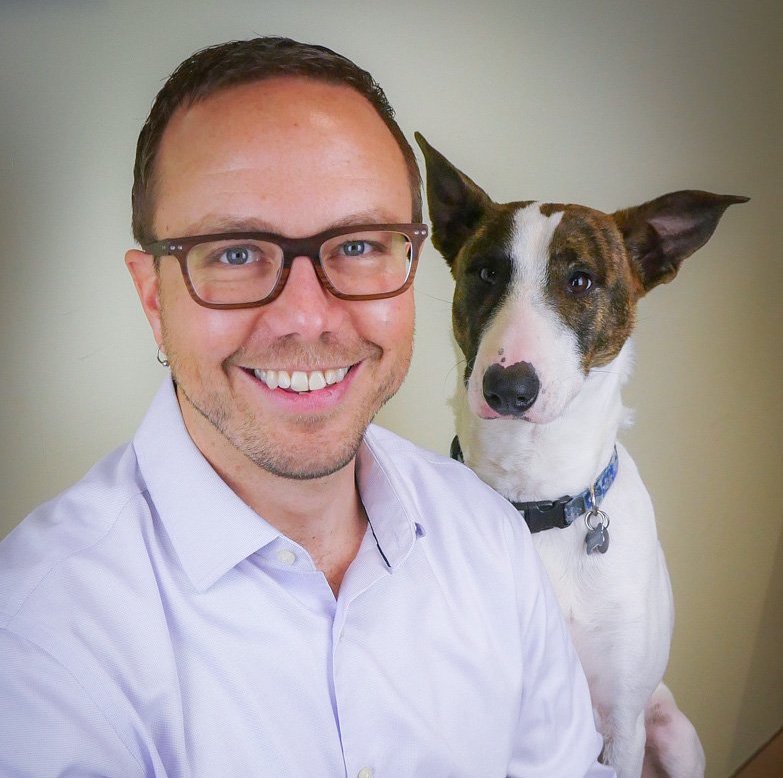 Dr. Chris Pachel ACVB Behavior
Christopher Pachel, DVM, DACVB received his veterinary degree from the University of MN in 2002 and worked as a general practitioner for two years in the Minneapolis-St. Paul area prior to the start of his residency program. He operated a house-call behavior practice in the Minneapolis-St. Paul area until 2010 and became board certified by the American College of Veterinary Behaviorists, also in 2010.
He is currently the owner of the Animal Behavior Clinic in Portland, OR, lectures regularly throughout the US and Canada, and has taught courses in veterinary behavior at the University of MN and at the Virginia Maryland Regional College of Veterinary Medicine. He has published research on feline water consumption preferences, wrote a book chapter on Intercat Aggression for the May 2014 issue of Veterinary Clinics of North America: Small Animal Practice, and is co-author of a book chapter on Pet Selection for Animal Assisted Therapy.
Presentation Synopsis
1. Incorporating behavior into patient care (collaboration talk with Robert Novo)
2. Pitfalls in Canine Socialization
3. Feline nuisance behaviors
4. Room for one more; incorporating new pets into household
5. Getting the right details; efficient information gathering
6. Do you see what I see; medical issues masquerading as behavior problems
7. Prescribing for behavior; practical pyschopharmacology
8. Navigating difficult conversations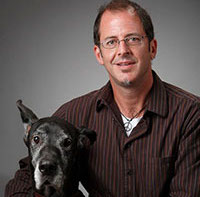 Dr. Robert Novo ACVS Surgery
Dr. Novo received his DVM from the University of Florida, completed a Small Animal Medicine and Surgery internship at the University of Minnesota, followed by a Small Animal Surgery internship at the Affiliated Veterinary Specialists in Orlando, Florida. He returned to the UofM for a residency in Small Animal Surgery, and received Diplomate status at the American College of Veterinary Surgeons in 2001. Dr. Novo remained at the UofM as an Associate Clinical Professor and became the Head of the Small Animal Surgery Department. In 2010 he left Minnesota and moved to the west coast. He joined Columbia River Veterinary Specialists in Vancouver, Washington, a busy emergency and specialty hospital. Dr. Novo has authored publications in veterinary journals and chapters in the Current Veterinary Therapy XIV and XV. He continues to serve as a reviewer for the Veterinary Surgery journal.
Presentation Synopsis
1. Medical and Surgical Management of Urinary Incontinence
2. Laryngeal Paralysis: Is this the first sign of a greater neuromuscular disease?
3. Ovariectomy vs. Ovariohysterectomy: Should the uterus stay or should it go?
4. An Algorithm for Management of Traumatic Wounds
5. If I tell you … I'll have to kill you: Tricks, tips, and ideas for common reproductive procedures.
6. TPLO, TTA, Extracapsular Suture and Tightrope … Oh My!
7. Incorporating Behavior into Patient Care: Joint Perspectives From a Surgeon and a Behaviorist, Part I&II