Savannah, Georgia 2023October 18 - 20, 2023
Topics:
Exotic Pet Medicine - Dr. Heidi Hoefer
Exotic Pet Medicine - Dr. Stephen J. Divers
Learn about Exotic Pet Medicine while enjoying a dream vacation in Savannah, GA. Savannah, a coastal Georgia city, is separated from South Carolina by the Savannah River. It's known for manicured parks, horse-drawn carriages and antebellum architecture. Its historic district is filled with cobblestoned squares and parks such as Forsyth Park shaded by oak trees covered with Spanish moss. At the center of this picturesque district is the landmark, Gothic-Revival Cathedral of Saint John the Baptist.
October 18, 2023
12:30-1pm REGISTRATION: Sign in and pick a seat! Just outside Griffon A & B
1-1:50pm Rabbit Stasis and Acute Abdomen
2-2:50pm Rabbit Dentistry
3-3:50pm Rodent Dentistry
3:50-4:10pm BREAK AND SNACK
4:10-5pm Reptile Radiography
5:10-6pm Reptile Clinical Pathology
6:15-7:15pm Welcome Mingle Pacci Patio


October 19, 2023
7-8am Breakfast Buffet (Attendees only) Greene & Mercer
8-8:50am Reptile Reproductive Disease
9-9:50am Reptile Nephrology and Renal Diseases
10-10:50am Understanding and Learning from Medical Errors in Exotic Animal Practice
10:50-11:10am BREAK AND SNACK
11:10-12am Spay and Neuter Tips and Tricks
12:10-1pm Common Problems Backyard Chickens
1pm EXPLORE SAVANNAH!


October 20, 2023
7-8am Breakfast Buffet (Attendees only) Greene & Mercer
8-8:50am The Exotic Pharmacy: Must haves (newer drugs with doses)
9-10:15am Urolithiasis ECM (Rabbit, Ferret, Guinea pig)
10:15 -10:40am BREAK AND SNACK
10:40-11:30am Reptile Anesthesia
11:40-12:55pm Reptile Surgery
1pm Vet Vacation CE Conference Concludes: Book Your Next VetVacationCE!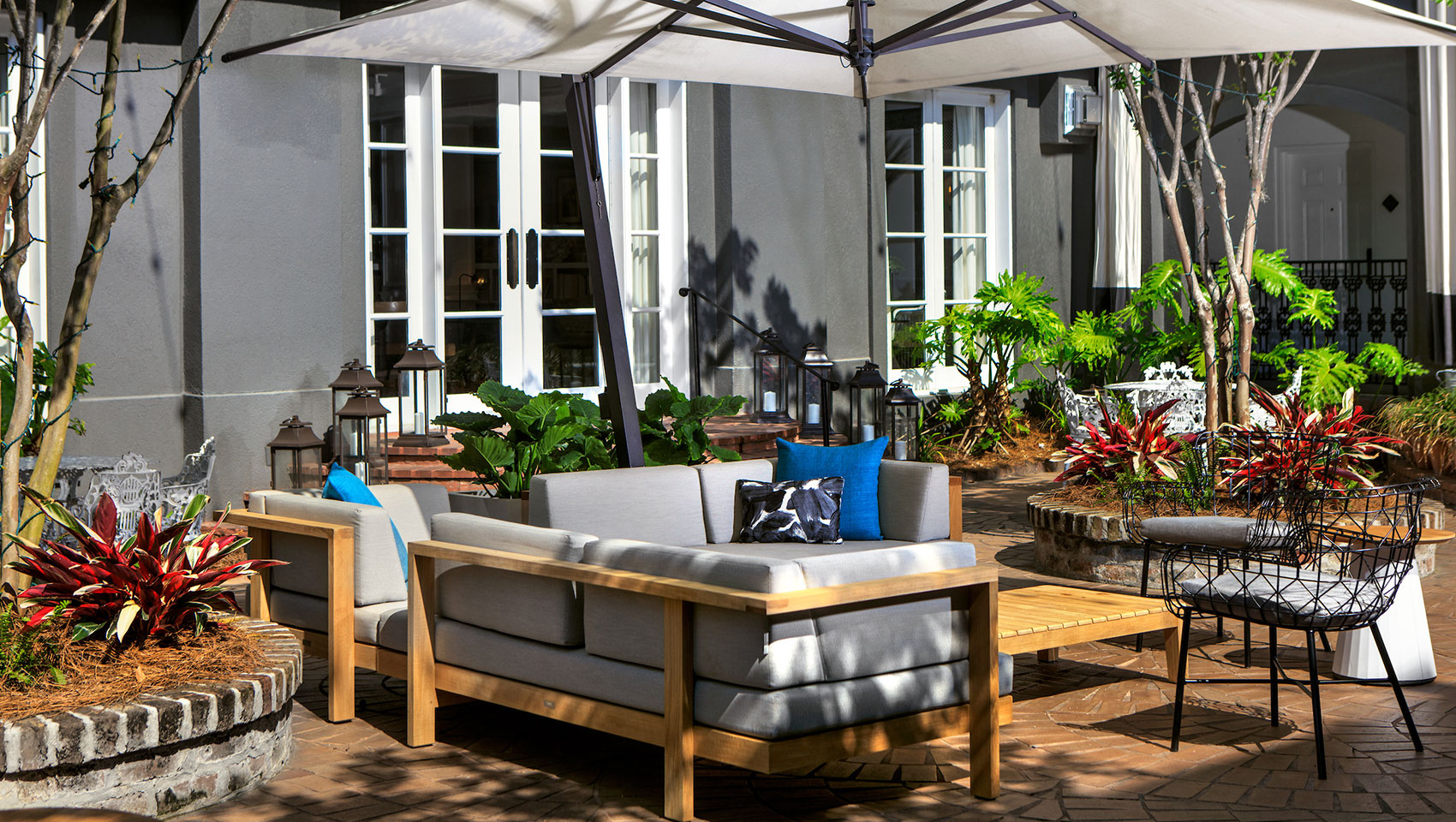 Call in: 800-368-2544
Referring Code/Group Name: Vet Vacation CE-Savannah – Block VET
Room Rate: $234 double occupancy plus applicable taxes (currently 13%), porterage fees $12 round trip guest discretion and gratuity Housekeeping $2 per person per day guest discretion, City tax $1 per room, per night, state of Georgia transportation fee $5 per room per night
The Hotel will provide a daily hosted evening wine hour, and morning coffee and tea, in the Hotel Living Room. Complimentary wireless internet in the meeting spaces, guest rooms and public spaces.
Rooms are limited at this special rate. The hotel is located in the heart of downtown Savannah. Overnight discounted parking is available at $40 per night.
Airport Distance: Only 9 mins away from Savannah-Hilton Head International Airport (SAV)
109 miles from the Charleston, SC Airport (CHS)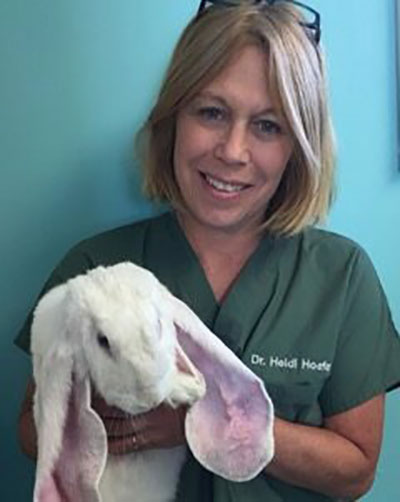 Dr. Heidi Hoefer, DVM DABVP
Dr. Heidi Hoefer is a 1987 graduate of Ross University School of Veterinary Medicine and has been practicing avian and exotic medicine exclusively since 1988. Following a small animal internship at the Animal Medical Center in New York, Dr. Hoefer completed a residency in avian and exotic pet medicine and surgery in 1990 and remained as a staff member in the department for 7 years. Dr. Hoefer became board certified in avian practice through the ABVP in 1993, part of the first group achieving avian certification.
After 10 years at the AMC, Dr. Hoefer moved to private practice where she is the owner of Island Exotic Veterinary Care, Long Island's first all-exotic animal clinic. She is an adjunct professor of Special Species at Ross University School of Veterinary Medicine and has had a long career lecturing to both students and veterinarians locally, nationally and internationally.
Presentation Synopsis
1. Rabbit Stasis and Acute abdomen
2. Rabbit dentistry
3. Rodent dentistry
4. Urolithiasis ECM (Rabbit, Ferret, Guinea pig) - 75 minutes
5. Spay and Neuter tips and tricks (ECM)
6. Common Problems Backyard Chickens
7. The Exotic Pharmacy: Must haves (newer drugs with doses)
Dr. Stephen J. Divers BVetMed, DZooMed, DECZM(Herp), DECZM(ZHM), DACZM, FRCVS
Dr. Stephen Divers graduated from the Royal Veterinary College in London in 1994. He obtained his Certificate and Diploma in Zoological Medicine from the Royal College of Veterinary Surgeons (RCVS), and is a recognized Specialist in Zoo & Wildlife Medicine and a Fellow of the Royal College of Veterinary Surgeons. He is a Diplomate of both the American and European Colleges of Zoological Medicine (Herpetology and Zoo Health Management).
He is a past-president of the Association of Reptilian and Amphibian Veterinarians, scientific editor of the Journal of Herpetological Medicine & Surgery and an associate editor for the Journal of Zoo & Wildlife Medicine. He has served on the ABVP subspecialties in small mammal and herpetological medicine, and was involved with the establishment of the zoological companion animal (exotic pet) examination through the ACZM, as well as the European College of Zoological Medicine, herpetology and zoo health management subspecialties.
Dr Divers has lectured at over 80 national or international conferences across the Americas, Europe and Australasia. He has twice received the Best Speaker Award at the North American Veterinary Conference and the International Conference on Exotics, and was voted "Exotic DVM of the Year" in 2006. Stephen heads the Zoological Medicine Service and supervises the zoological residency program (currently at 4 residents) at the College of Veterinary Medicine, University of Georgia, USA. He has over 150 publications to his name including various editorships, book chapters, and scientific journal papers. He is co-editor of the recently published 3rd edition of Mader's Reptile and Amphibian Medicine and Surgery.
Presentation Synopsis
1. Reptile anesthesia
2. Reptile surgery 75 min
3. Reptile radiography
4. Reptile clinical pathology
5. Reptile reproductive disease
6. Reptile nephrology and renal disease
7. Understanding and learning from medical errors in exotic animal practice