San Diego, California 2022March 18 - 20, 2022
Topics:
Internal Medicine – Dr. Robert Armentano
Dermatology - Dr. Natalie Theus
Earn 15 hours of CE in the heart of downtown San Diego. Our conference hotel is the US Grant. Learn about veterinary internal medicine while enjoying San Diego's huge array of attractions. Enjoy easy access to San Diego's sites including the San Diego Zoo, the waterfront, the Gaslight Quarter and Balboa Park.
March 18
Registration 12:30pm-1pm
Conference 1pm-6pm
Cocktail Reception 6:15pm-7:15pm

March 19
Breakfast 7am-8 am
Conference 8am-1pm

March 20
Breakfast 7am-8am
Conference 8am-1pm
The US Grant, a Luxury Collection Hotel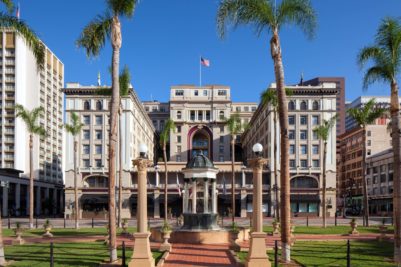 Call in: 866-837-4270 or 619-232-3121
Referring Code/Group Name: Vet Vacation CE
Room Rate: Special Group Room Rate: $269 per night Taxes: 12.77% Suites $369 Resort Fees: $0 includes 2 bottles of water and newly renovated fitness center
The US Grant has earned Trip Adviser's Certificate of Excellence in 2019. The US Grant is a Luxury Collection Hotel that has been in San Diego for over 100 years. The hotel is in the heart of downtown San Diego in the Gaslamp Quarter. The US Grant art collection is world renowned. Our conference hotel offers easy access to the San Diego Zoo, Petco Park and Balboa Park.
US Grant hotel located in downtown San Diego. The hotel is 3.5 miles from the San Diego Airport (SAN). All major airlines serve San Diego. Uber, Lyft and Taxis are readily available.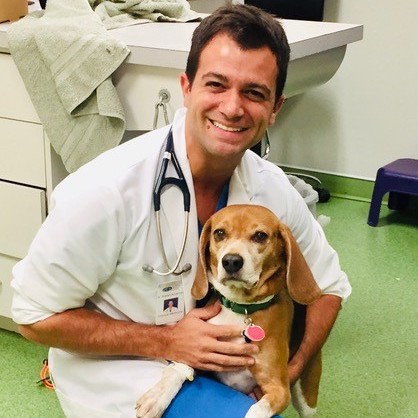 Robert Armentano DVM, ACVIM
Dr. Robert Armentano is board certified in small animal internal medicine. He is a Chicago native and did his undergraduate studies in animal sciences at the University of Illinois. After obtaining early admission into veterinary school he completed his training at the University of Illinois as well. After his DVM degree he continued his training at the University of Florida for a rotating internship and internal medicine residency. Dr. Armentano has engaged in many speaking opportunities including Chicago news updates on emerging infectious diseases including blastomycosis, leptospirosis and canine influenza. Dr. Armentano has participated in prospective research, published book chapters and is actively participating in research trials.
Dr. Armentano currently works at the Veterinary Specialty Center in the Chicagoland area. He lives with his wife and four-legged friends (2 dogs). Dr. Armentano enjoys travel, the Chicago Cubs (Go Cubbies) and endurance sports including marathons and triathlons.
Presentation Synopsis
1. The lepto suspect: a disease overview and lit review
2. Diabetes management update- set yourself Libre
3. FUO: fever of unknown/unsure/undiagnosed origin
4. Update on gastroprotectants in dogs and cats
5. The increased ALT: a practical approach to liver testing and sampling
6. Medical management of acute and chronic liver disease in dogs and cats
7. Diagnosis: open for small intestinal thickening- causes include IBD versus lymphoma
8. The occult Cushingoid dog: to treat or not to treat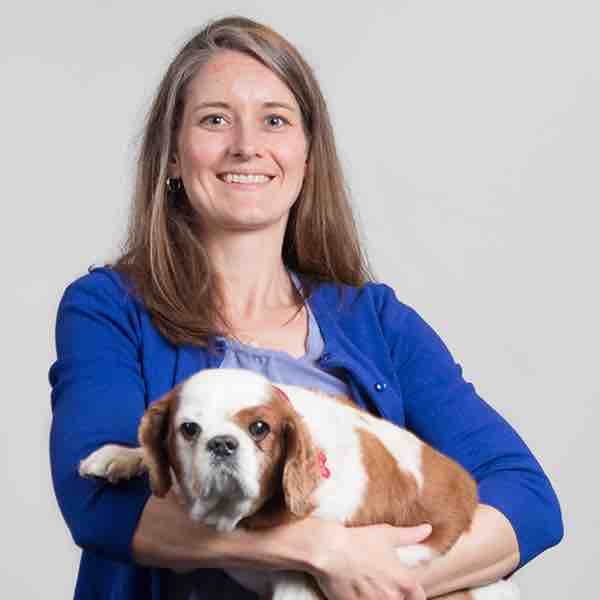 Natalie Theus, DVM, MS is a board-certified veterinary dermatologist. She completed her undergraduate and veterinary education at The Ohio State University (OSU). After completing a small animal rotating internship at OSU, she practiced primary care veterinary medicine in the Columbus, Ohio area for two years before returning to OSU for her dermatology residency and Master's program. She currently practices veterinary dermatology at MedVet in Columbus, Ohio, where she has been in practice for over 7 years. Dr. Theus is also an active advocate of continuing education for veterinary professionals and has lectured on various small animal dermatology topics at local, regional, and national veterinary continuing education meetings. She enjoys spending time with veterinary students by volunteering at OSU's College of Veterinary Medicine. In her outside of work time, she enjoys running, dining out, musical theater, and traveling.
Presentation Synopsis
1. Methicillin Resistant Staphylococcal infections , part 1 & part 2 (2 hr.)
2. Apoquel and Cytopoint Canine case studies (1 hr.)
3. "New-ish" drugs in veterinary dermatology (1 hr.)
4. Sebaceous adenitis (1 hr.)
5. Cutaneous adverse food reactions (1 hr.)
6. Updates in Feline Dermatology (1 hr.)
7. Feline Dermatology case studies (1 hr.)
8. Visually Distinctive Feline Dermatology Cases (1 hr.)
9. Dermatology diagnostic techniques (1 hr.)