Super Saver Rate (Ends in 13 Days)
San Antonio, Texas 2023March 10 - 12, 2023
Topics:
Anesthesia/Pain Management - Dr. Lydia Love
Behavior- Dr. Krista Sirois
Learn from two experts in Veterinary Medicine and expand your knowledge on Anesthesia, Pain Management and Behavior in our San Antonio, Texas Veterinary Conference 2023. Grand Hyatt San Antonio River Walk celebrates the history and charm of the Alamo City with a welcoming spirit and an elegant style. Experience the River Walk in the heart of downtown San Antonio, and enjoy top restaurants, museums, and must-visit sites, all within walking distance.
March 10, 2023
12:30-1pm REGISTRATION: Sign in and pick a seat! Travis AB
1:00-1:50pm The Normal Pain Pathway (LL)
2:00-2:50pm Central and Peripheral Sensitization (LL)
3-3:45pm Managing Acute Pain (LL)
3:45-4pm BREAK AND SNACK
4-4:50pm Vet Visit Sedation Plans (KS)
5:00-5:50pm Distraction and Counterconditioning for Vet Visits (KS)
6:15-7:15pm WELCOME MINGLE RECEPTION Terrace on the Fifth

March 11, 2023
7-8am Breakfast Buffet for Attendees Travis AB
8-9:15am Regional Anesthetic Techniques (LL)
9:25-10:15am Novel Analgesics/Anesthetics (LL)
10:15-10:35am BREAK AND SNACK
10:35am–11:50am Puppy and Kitten Behavior: What's Normal and What's NOT (KS)
12-12:50pm Feline Housesoiling (KS)
1pm EXPLORE AND ENJOY SAN ANTONIO!

March 11, 2023
7-8am Breakfast Buffet for Attendees Travis AB
8-8:50am Noise & Storm Phobias (KS)
9-9:50am Separation Anxiety (KS)
10 –10:45pm How Health Impacts Behavior: Case Based (KS)
10:45am -11am BREAK AND SNACK
11-11:50am Pain Scoring (LL)
12-12:50pm Patient Safety Culture (LL)
1pm VetVacationCE Conference Concludes: Book your next VetVacationCE!

Grand Hyatt San Antonio Riverwalk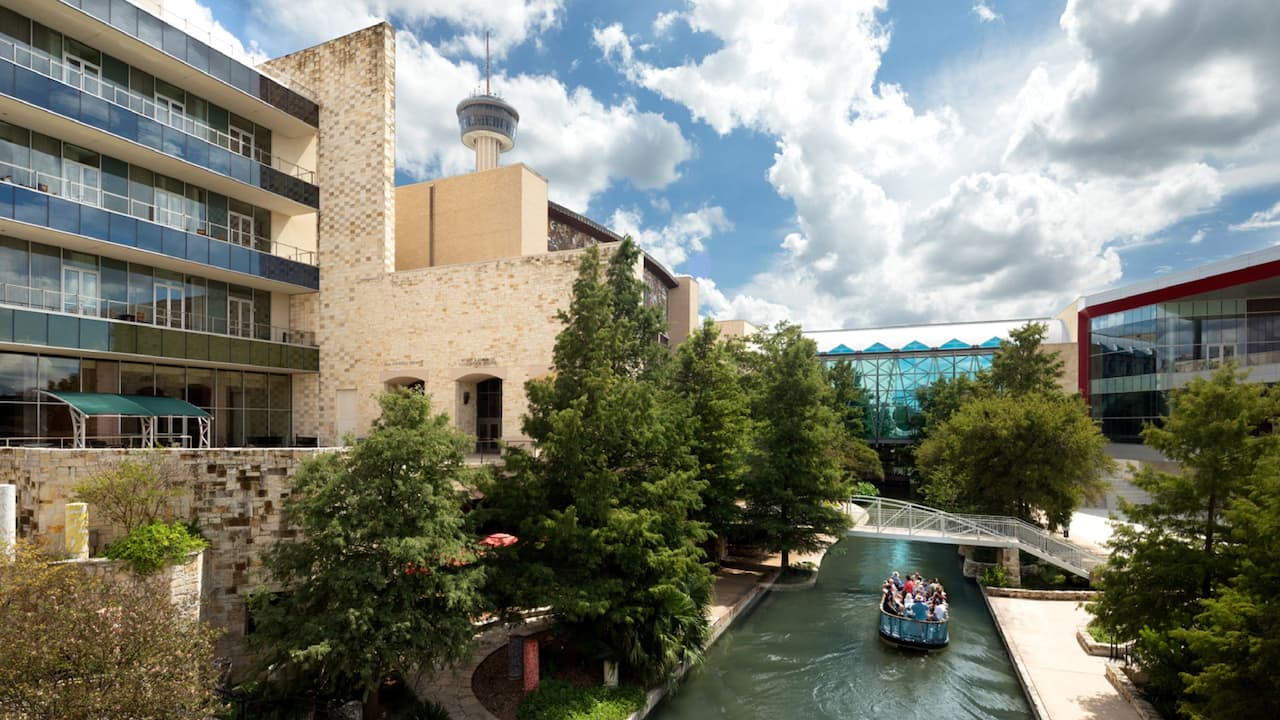 Call in: 210-224-1234
Referring Code/Group Name:
Room Rate: $229 +116.75% OT + 1.25% TPID + $2.54 SCRF tax double occupancy, Max 4 people, $25 additional per adult extra for 3-4 people.
Accommodations are limited at this special rate. Book or Call early to secure your choice of rooms.
Self-Parking $40 pn Valet $52 pn
Fly to SAT San Antonio International Airport and it is a 8 mile, 10-15 minute drive the hotel.
Taxis and Uber are available.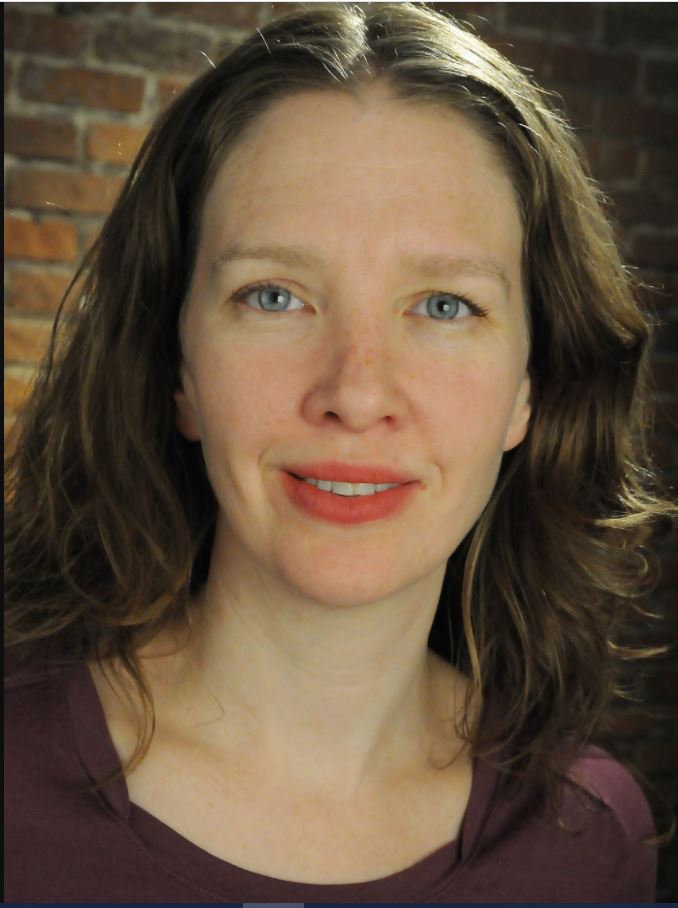 Dr. Lydia Love has worked in the veterinary industry since high school. After graduating from the University of Tennessee College of Veterinary Medicine in 2002, she held positions in small animal general practice, nonprofit high volume spay neuter initiatives, private referral practice, and university practice. She has been a Diplomate of the American College of Veterinary Anesthesia and Analgesia since 2010 and currently works at NC State College of Veterinary Medicine as a clinically focused anesthesiologist. Dr. Love is passionate about providing, promoting, and teaching excellent perianesthetic care for veterinary patients. She keeps an irregular blog about veterinary anesthesia for the North American Veterinary Anesthesia Society at www.mynavas.org/blog.
Presentation Synopsis
1. The Normal Pain Pathway
2. Central and Peripheral Sensitization
3. Managing Acute Pain
4. Regional Anesthetic Techniques (75 minutes)
5. Novel Analgesics/Anesthetics
6. Pain Scoring
7. Patient Safety Culture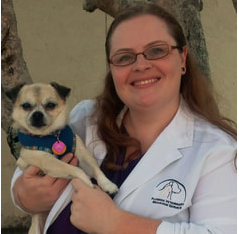 Krista Sirois, DVM - Residency Trained Behavior
Dr. Sirois worked in veterinary clinics from the age of 16 and decided while she was working in Austin that she needed to go to vet school. She graduated in 2016 from Louisiana State University School of Veterinary Medicine.
While in school, she was very involved in the American Animal Hospital Association and in leadership of the Integrative Medicine Club. She also completed a 10-week fellowship in Clinical Pathology at Texas A&M. After graduating, she entered an internship program at VCA Veterinary Specialists of Northern Colorado. During that time, she received in-depth training in internal medicine, surgery, neurology, and emergency medicine.
Dr. Sirois completed her residency in 2020 under the mentorship of Dr. Lisa Radosta at Florida Veterinary Behavior Service and remained as an associate for an additional year. Her special interests include feline behavior, a holistic approach to medicine, and the impact of other illnesses on behavior. She has given many CE lectures to veterinarians (live and virtual) and consulted with industry groups. She regularly writes educational articles for sites such as PetMD and All About Cats.
Dr. Sirois learns something new about behavior almost daily from her beloved patients and her three cats (Chupie, Ducati, and Stanley). When not working, she enjoys crocheting, history documentaries, and working on puzzles with her family.
Presentation Synopsis
1. Vet visit sedation plans
2. Distraction and counterconditioning for vet visits
3. Puppy and Kitten behavior: what's normal and what's NOT
4. Feline housesoiling
5. Noise & storm phobias
6. Separation anxiety
7. How health impacts behavior: Case based Part 1
8. How health impacts behavior: Case based Part 2