Online Conference Emergency Critical Care April 2023April 21 - 23, 2023
Topics:
Emergency Critical Care - Dr. Jenefer Stillion
Emergency Critical Care- Dr. Leonel Londoño
This is an on-line CE conference, that is RACE approved as live interactive, featuring DR. JENEFER STILLION and DR. LEONEL LONDONO We offer this CE using the ultimate social distancing platform: ZOOM. You can earn up to 15 hours of CE with your participation in our Vet Vacation conference. Conference classes will be held  following the same schedule as the live event in WASHINGTON DC (Eastern Time)! Video replays are available upon request by emailing jack@vetvacationce.com. Sign in daily for full credit.
Early Bird:  All three days $429 and $189 for single days. 5 CE hours per day before March 31st then pricing will increase to $499 and $219.
Individual CE certificates will be emailed to each participant at the conclusion of the meeting. Sign in daily for full credit.
April 21, 2023
12:30-1pm ET ZOOM DOORS OPEN!
1:00-1:50pm Acute Management of Traumatic Brain Injury (LL)
2:00-3:15pm Feline Aortic Thromboembolism (LL)
3:15-3:30pm BREAK
3:30-4:20pm Essentials of Transfusion Medicine (JS)
4:30-5:45pm Hepatic Encephalopathy: Connection Between Liver and the Brain (JS)



April 22, 2023
7:30-8am ET ZOOM DOORS OPEN!
8-8:50am Recognition and Treatment of Anaphylaxis in Dogs (LL)
9-9:50am Nephrotoxins from A to Z (LL)
10-10:45am Neurological Emergencies: When Do I Call the Neurologist? (LL)
10:45am-11am BREAK
11–11:50am Pain Management for Critically Ill and Injured Patients (JS)
12-12:50pm Reproductive Emergencies: Dystocia, C-section & Neonatal Resuscitation (JS)


April 23, 2023
7:30-8am ET ZOOM DOORS OPEN!
8-8:50am Fluid Balance in the ICU: Figuring Out the Ins and Outs (LL)
9-9:50am The Complex Relationship Between the Kidneys & the Heart (LL)
10 –10:45pm Chest Pains: Managing Thoracic Trauma in Dogs and Cats (JS)
10:45am -11am BREAK
11-11:50am Fever of Unknown Origin: Uncovering the Cause (JS)
12-12:50pm "Stop, Drop and Roll" - Treating Burn Injury in Small Animals (JS)
1pm BOOK YOUR NEXT VETVACATIONCE!
Description
Online Veterinary Conference April 2023: Social Distance While you Stay at Home and Earn 15 Hours of Continuing Education!!Dr. Jenefer Stillion and Dr. Leonel Londoño are experts in the field of Emergency Critical Care!  See their topics and biographies below.
The ZOOM remote video and audio webinar platform will allow for the following:
The speaker's slide presentation will be on your device screen.
You will hear the speaker audio.
You will be able to raise your hand to ask questions and get rapid response answers
We will make this as interactive as possible.
We will send you a link to access the conference.
Based on your continued log in for the meeting, we will send a digital CE certificate of completion.
Prior to the conference, we will email you the notes and links to the event.  Zoom will be the platform.
Registration is $429 for the 3 day conference or $189 per day. Each day is 5 hours of CE. Price increases March 31st.
You can view our other Online Veterinary Conferences for 2023 and 2024 conferences here.
See what other participants have to say about our in person and online courses here
Benefits to Online Veterinary Conferences 2023 are:
Ability to select from a variety of topics led by world renowned specialists
Learn from a safe comfortable environment of your choice
Access to the best educators in the world
Lower fees
Replays available upon request – so that you can review any material
Increase your skill level
Stay up to date on new treatments and standards of care within the profession
No need to travel – lower your carbon footprint
Whether you decide to learn with us in person or online you are guaranteed to have an enjoyable learning experience with VetVacationCE.
Additional information
| | |
| --- | --- |
| Choose Schedule | April 21-23 (3 days) $429, April 21 only $189, April 22 only $189, April 23 only $189 |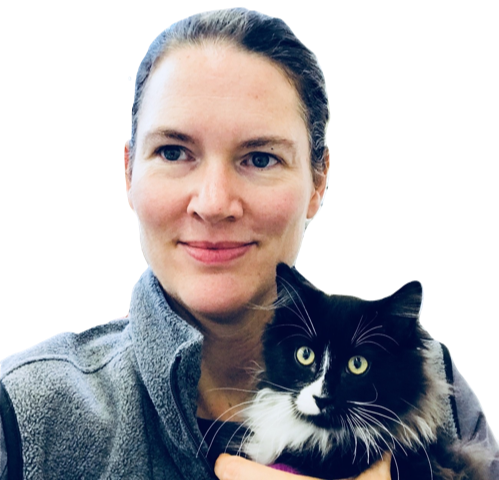 Jenefer Stillion BS, DVM, ACVECC
Dr. Jenefer Stillion was born and raised in Colorado where she earned her veterinary degree from Colorado State University in 2004. She then went on to complete a one year internship in small animal medicine and surgery and continued to practice emergency medicine in the Denver metropolitan area.
In 2012, Dr. Stillion completed a residency at Cornell University in Ithaca, New York and became a board-certified specialist in small animal Emergency and Critical Care Medicine. Following completion of her residency, she moved her family to Calgary and has enjoyed living next to the Canadian Rockies since. Her professional interests include treatment of trauma and shock, transfusion medicine and sepsis.
In her free time, Dr. Stillion enjoys spending time with her husband and three children, travelling, cooking and enjoying the great outdoors. She shares her home with three very spoiled cats, two guinea pigs and one hamster.
Presentation Synopsis
ALL NEW TALKS for 2023!
1. Essentials of transfusion medicine
2. Hepatic encephalopathy: the connection between liver and the brain
3. Pain management for critically ill and injured patients
4. Reproductive emergencies: dystocia, c-section and neonatal resuscitation
5. Chest Pains: managing thoracic trauma in dogs and cats
6. "Stop, drop and roll" - treating burn injury in small animals
7. Fever of unknown origin: uncovering the cause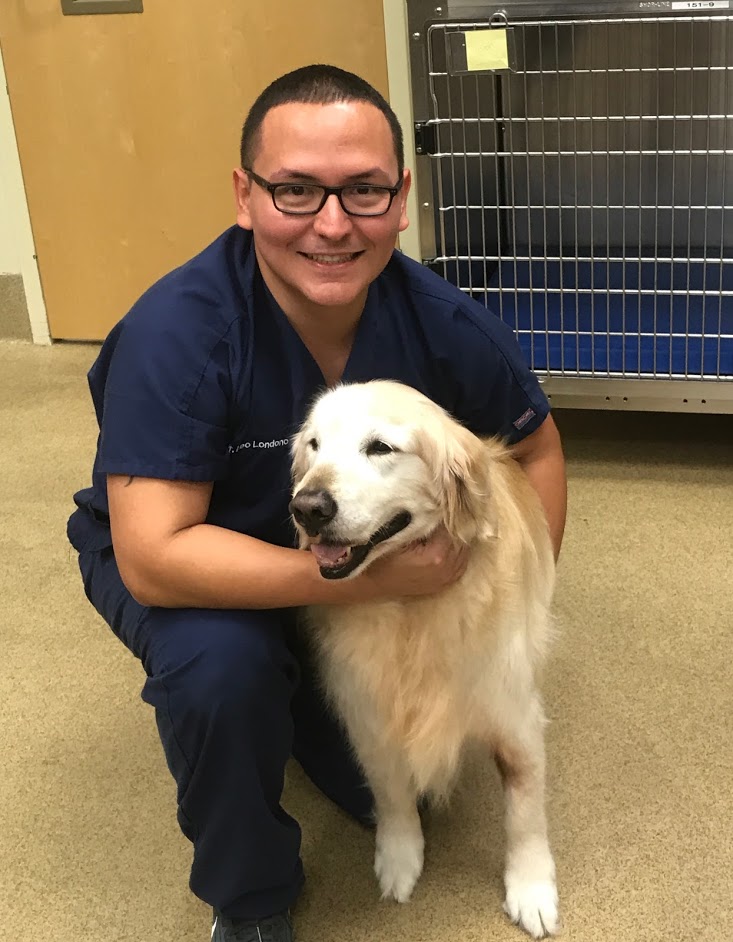 Leonel Londoño- Emergency Critical Care
Dr. Leo Londoño received his DVM from University of Florida in 2011. After completing a rotating internship in small animal medicine and surgery at Hollywood Animal Hospital (2012), he pursued a residency in emergency and critical care at University of Florida (2015). During his residency he discovered his passion for nephrology, hemodialysis and other forms of blood purification. He then completed the hemodialysis academy from UC Davis and received the certification in veterinary extracorporeal blood purification. In 2015, Dr. Londoño joined the faculty at University of Florida where he worked as a professor of emergency and critical care, and director of the hemodialysis unit until April 2021. He recently joined Capital Vet Specialists in Jacksonville-Florida where he works as a critical care specialist. His clinical interests include recognition and management of acute kidney injury, extracorporeal blood purification techniques, endothelial and glycocalyx dysfunction in critical illness. Outside of work, he enjoys traveling and lecturing internationally, fishing and spending time with his family.
Presentation Synopsis
ALL NEW TALKS!
1. Acute management of traumatic brain injury (TBI)
2. Feline Aortic Thromboembolism (FATE)
3. Recognition and treatment of anaphylaxis in dogs
4. Nephrotoxins from A to Z
5. Neurological emergencies: when do I call the neurologist?
6. Fluid balance in the ICU: figuring out the ins and outs
7. Frenemies: The complex relationship between the kidneys and the heart
8. What is new in coagulation? (alternate lecture)