Online Conference Surgery and Internal Medicine September 2023September 1 - 3, 2023
Topics:
Surgery - Dr. Jennifer Huck
Internal Medicine - Dr. Robert Armentano
This is an on-line CE conference, that is RACE approved as live interactive, featuring DR. JENNIFER HUCK and DR. ROBERT ARMANTANO. We offer this CE using the ultimate social distancing platform: ZOOM. You can earn up to 15 hours of CE with your participation in our Vet Vacation conference. Conference classes will be held  following the same schedule we planned as if you were in COEUR D'ALENE  (Pacific Time) with us together! Video replays are available upon request via email to jack@vetvacationce.com.
Early Bird: One day $189. All three days $429. 5 CE hours per day before AUGUST 11th then pricing will increase to $499 and $219.
Individual CE certificates will be emailed to each participant at the conclusion of the meeting.
September 1, 2023
12-12:30pm PT ZOOM DOORS OPEN!
1:00-1:50pm FUO: Fever of Unknown/Undiagnosed/Unsure Origin
2:00-3:15pm Diabetes Management – Set Yourself Libre
3:15-3:30pm BREAK
3:30-4:20pm Surgery for Lower Urinary Tract Obstructions Part 1
4:30-5:45pm Surgery for Lower Urinary Tract Obstructions Part 2



September 2, 2023
7:30-8am PT ZOOM DOORS OPEN!
8-8:50am Facial Reconstruction Techniques
9-9:50am Burn Wound Management
10-10:45am Demystifying Gastrointestinal Surgery
10:45am-11am BREAK
11am–11:50am The Lepto Suspect– Disease Overview & Literature Review
12-12:50pm GERD Management & Update on Gastroprotectants



September 3, 2023
7:30-8am PT ZOOM DOORS OPEN!
8-8:50am The Increased ALT: A Practical Approach to Liver Testing & Sampling
9-9:50am The Occult Cushingoid Dog: To Treat or Not to Treat
10-10:45am Diagnosis: Diagnosis: Open for Small Intestinal Thickening- IBD vs Lymphoma
10:45am -11am BREAK
11-11:50am Why Is This Bump Different from That Bump
12-12:50pm Tracheal Collapse
1pm Vet Vacation CE Concludes: Book your next VetVacationCE!
Description
Online Veterinary Conference 2023: Social Distance While you Stay at Home and Earn 15 Hours of Continuing Education!! Dr. Jennifer Huck and Dr. Rob Armentano are experts in the field of Surgery and Internal Medicine!  See their topics and biographies below.
The ZOOM remote video and audio webinar platform will allow for the following:
The speaker's slide presentation will be on your device screen.
You will hear the speaker audio.
You will be able to raise your hand to ask questions and get rapid response answers
We will make this as interactive as possible.
We will send you a link to access the conference.
Based on your continued log in for the meeting, we will send a digital CE certificate of completion.
Prior to the conference, we will email you the notes and links to the event.  Zoom will be the platform.
Registration is $429 for the 3 day conference or $189 per day. Each day is 5 hours of CE until August 11th then rates increase.
You can view our other Online Veterinary Conference 2023 and 2024 conferences here.
See what other participants have to say about our in person and online courses here
Benefits to Online Veterinary Conferences 2023 are:
Ability to select from a variety of topics led by world renowned specialists
Learn from a safe comfortable environment of your choice
Access to the best educators in the world
Lower fees
Replays available upon request – so that you can review any material
Increase your skill level
Stay up to date on new treatments and standards of care within the profession
No need to travel – lower your carbon footprint
Whether you decide to learn with us in person or online you are guaranteed to have an enjoyable learning experience with VetVacationCE.
Additional information
| | |
| --- | --- |
| Choose Schedule | September 1-3 (3 days) $429, September 1 only $189, September 2 only $189, September 3 only $189 |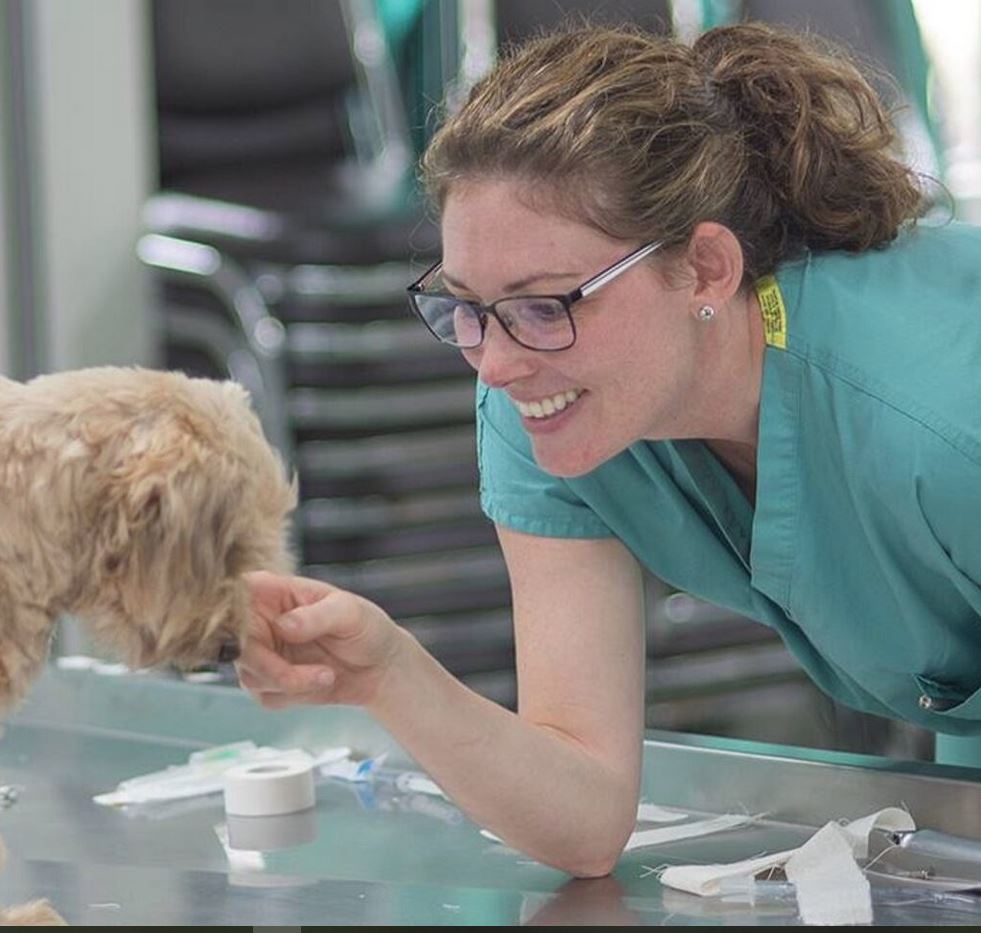 Dr. Huck became an ACVS diplomate in 2012. After three years of clinical private practice at a specialty practice in New York City, she joined the faculty at Ross University School of Veterinary Medicine as an Assistant Professor of Small Animal Surgery. At Ross, she was able to further enhance a passion for teaching, surgery, and research working closely with colleagues to help develop a rigorous clinical and surgical skills training program. In 2017, she returned to the University of Pennsylvania where she now serves as an Assistant Professor of Clinical Small Animal Surgery.
Her clinical and research interests focus on surgical oncology, microvascular surgery, surgical diseases of the upper airway, as well as the use and efficacy of models in surgical training.
Presentation Synopsis
1. Surgery for Lower Urinary Tract Obstructions: Review of Surgical Indications and Variations on Technique to Help Improve Outcomes (includes scrotal and perineal urethrostomy, cystostomy tube placement, and use of pigtail catheters) - 2 hours
2. Facial Reconstruction Techniques
3. Burn Wound Management
4. Demystifying Gastrointestinal Surgery
5. Why Is This Bump Different From That Bump
6. Tracheal Collapse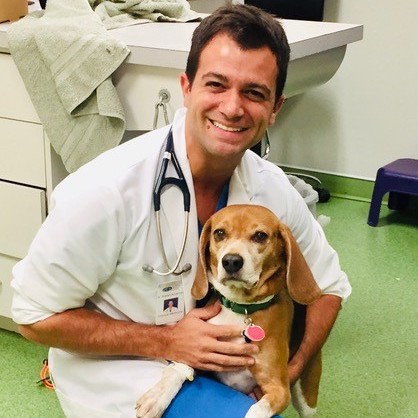 Robert Armentano DVM, ACVIM
Dr. Robert Armentano is board certified in small animal internal medicine. He is a Chicago native and did his undergraduate studies in animal sciences at the University of Illinois. After obtaining early admission into veterinary school he completed his training at the University of Illinois as well. After his DVM degree he continued his training at the University of Florida for a rotating internship and internal medicine residency. Dr. Armentano has engaged in many speaking opportunities including Chicago news updates on emerging infectious diseases including blastomycosis, leptospirosis and canine influenza. Dr. Armentano has participated in prospective research, published book chapters and is actively participating in research trials.
Dr. Armentano currently works at the Veterinary Specialty Center in the Chicagoland area. He lives with his wife and four-legged friends (2 dogs). Dr. Armentano enjoys travel, the Chicago Cubs (Go Cubbies) and endurance sports including marathons and triathlons.
Presentation Synopsis
1. The Diagnostic and Therapeutic Approach to Primary and Opportunistic, Systemic Fungal Infections
2. The Lepto Suspect: A Disease Overview and Lit Review
3. Tick-Borne Diseases of the 4Dx -A Review of Tick-Borne Diseases in Dogs and Cats
4. FUO: Fever of Unknown/Unsure/Undiagnosed Origin
5. GERD Management & Update on Gastroprotectants
6. The Increased ALT: A Practical Approach to Liver Testing and Sampling
7. Medical Management of Acute and Chronic Liver Disease in Dogs and Cats
8. Diagnosis: Open for Small Intestinal Thickening- Causes Include IBD vs Lymphoma
9. The Occult Cushingoid Dog: To Treat or Not to Treat
10. Diabetes Management – Set Yourself Libre