Online Conference Cardiology and Dermatology December 2023December 4 - 6, 2023
Topics:
Cardiology – Dr. Yanni Giatis
Dermatology - Dr. Ashley Bourgeois
This is an on-line CE conference, that is RACE approved as live interactive, featuring DR. YANNI GIATIS and DR. ASHLEY BOURGEOIS We offer this CE using the ultimate social distancing platform: ZOOM. You can earn up to 15 hours of CE with your participation in our Vet Vacation conference. Conference classes will be held  following the same schedule as the live event in DUCK KEY!
Early Bird:  All three days $429 and One day $189. 5 CE hours per day before November 13th then pricing will increase to $499 and $219.
Individual CE certificates will be emailed to each participant at the conclusion of the meeting.
December 4, 2023
12-12:30pm ET VIRTUAL DOORS OPEN!
12:30-1:20pm Pulmonary Hypertension and Non-cardiac Causes of Dyspnea
1:30-2:45pm Congestive Heart Failure Management (Acute & Chronic)
2:45-3:15pm BREAK
3:15-4:05pm How Diet Can Help Itch: Food Allergy and Epidermal Barrier
4:15-5:30pm Canine Atopic Dermatitis: Feeling Confident in the Diagnosis and Management



December 5, 2023
7:30-8am ET VIRTUAL Doors open!
8-8:50am The Complete Ear Exam
9-9:50am Treating Otitis Part 1: Topical
10-10:50am Treating Otitis Part 2: Systemic
10:50-11:10am BREAK
11:10–12pm Asymptomatic Diagnostics & Management of Both DVD & DCM
12:10-1pm Asymptomatic & Symptomatic Management of Cardiomyopathies Feline



December 6, 2023
7:30-8am VIRTUAL Doors open!
8-8:50am Don't Fear the Smear (Cytology 101)
9-9:50am The Itchy and Scratchy Cat
10 –10:50pm Pericardial Disease
10:50 -11:10am BREAK
11:10-12pm Arrhythmias
12:10-1pm ECG Fun, Can't Stop the Rhythm
1pm VetVacationCE Concludes: BOOK YOUR NEXT VET VACATION!

Description
Online Veterinary Conference 2023:  Earn 15 Hours of Virtual Live Interactive Continuing Education!! Dr. Ioannis (Yanni) Giatis and Dr. Dr. Ashley Bourgeois are experts in the field of Cardiology and Dermatology!  See their topics and biographies below.
The virtual video and audio webinar platform allows for the following:
The speaker's slide presentation will be on your device screen.
You will hear the speaker audio.
You will be able to raise your hand to ask questions and get rapid response answers.
We will make this as interactive as possible.
We will send you a link to access the conference.
A digital CE certificate of completion will be available by scanning the QR code at the conclusion of each day.
Prior to the Online Veterinary Conference 2023, we will email you the notes and links to the event.
VetVacationCE registration for this Live Interactive Veterinary Conference is $429 for the 3 day conference or $189 per day. Each day is 5 hours of CE until November 13th then rates will increase to $499 and $219.
You can view our other Online Veterinary Conferences here
See what other participants have to say about our in person and online courses here
Benefits to Online Veterinary Conferences are:
Ability to select from a variety of topics led by world renowned specialists
Learn from a safe comfortable environment of your choice
Access to the best educators in the world
Lower fees
Replays available upon request – so that you can review any material
Increase your skill level
Stay up to date on new treatments and standards of care within the profession
No need to travel – lower your carbon footprint
Whether you decide to learn with us in person or Online Veterinary Conference 2023, you are guaranteed to have an enjoyable learning experience with VetVacationCE.
Additional information
| | |
| --- | --- |
| Choose Schedule | December 4-6 (3 days) $499, December 4 only $219, December 5 only $219, December 6 only $219 |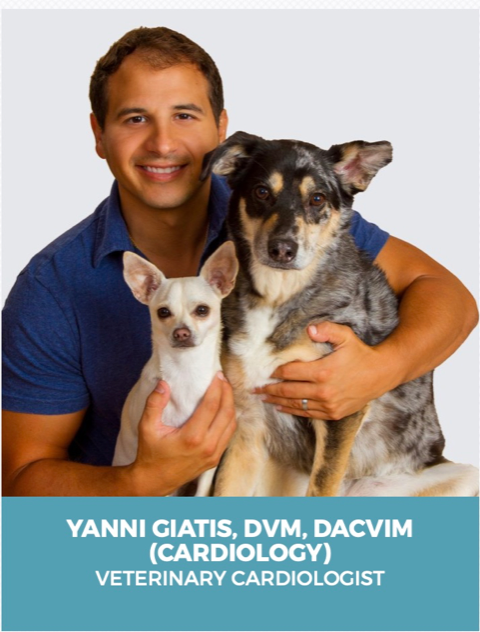 Dr. Ioannis (Yanni) Giatis, DVM, Diplomate, ACVIM (Cardiology)
Dr. Ioannis (Yanni) Giatis, DVM, Diplomate, ACVIM (Cardiology) is a board-certified Veterinary Cardiologist who joined the MedVet Columbus cardiology team in 2011. Dr. Giatis began his career in veterinary cardiology as an extern in cardiology at MedVet Columbus in 2008 while attending the Ohio State University College of Veterinary Medicine. After his graduation from veterinary school, Dr. Giatis completed a yearlong internship in small animal medicine and surgery at Purdue University and a yearlong internship in cardiology followed by a 3-year cardiology residency program at MedVet Columbus.
Since becoming a board-certified Diplomate of the American College of Veterinary Internal Medicine (Cardiology), Dr. Giatis has worked on several clinical studies including the validation of transesophageal atrial pacing versus intracardiac atrial pacing in the assessment of sinus node recovery time, and the use of torsemide in feline congestive heart failure patients. He is also an advocate for continuing education and a regular presenter of educational cardiology-related topics to veterinarians and veterinary technicians.
Dr. Giatis maintains an interest in all aspects of cardiology with particular interests in arrhythmias, congenital heart defects, and is very active in interventional cardiac procedures. He is also passionate about the human-animal bond and client education. Throughout the year, Dr. Giatis performs cardiac evaluations at the Columbus Zoo and Aquarium and has performed echocardiograms on many animals including penguins, cheetahs, polar bears, and lorikeet to name a few.
His parents were both born and raised in Greece and he enjoys the many Greek traditions including the wonderful cuisine. In his time away from the hospital, Dr. Giatis enjoys gardening, golfing, swimming and reading novels and spending time with his family.
Presentation Synopsis
1. Congestive Heart Failure Management (Acute and Chronic)
2. Arrhythmias
3. Asymptomatic Diagnostics and Management of Both Degenerative Valve Disease & Dilated Cardiomyopathy
4. Asymptomatic and Symptomatic Management of Cardiomyopathies Feline Patients
5. Pericardial Disease
6. ECG Fun, Can't Stop the Rhythm
7. Pulmonary Hypertension and Non-cardiac Causes of Dyspnea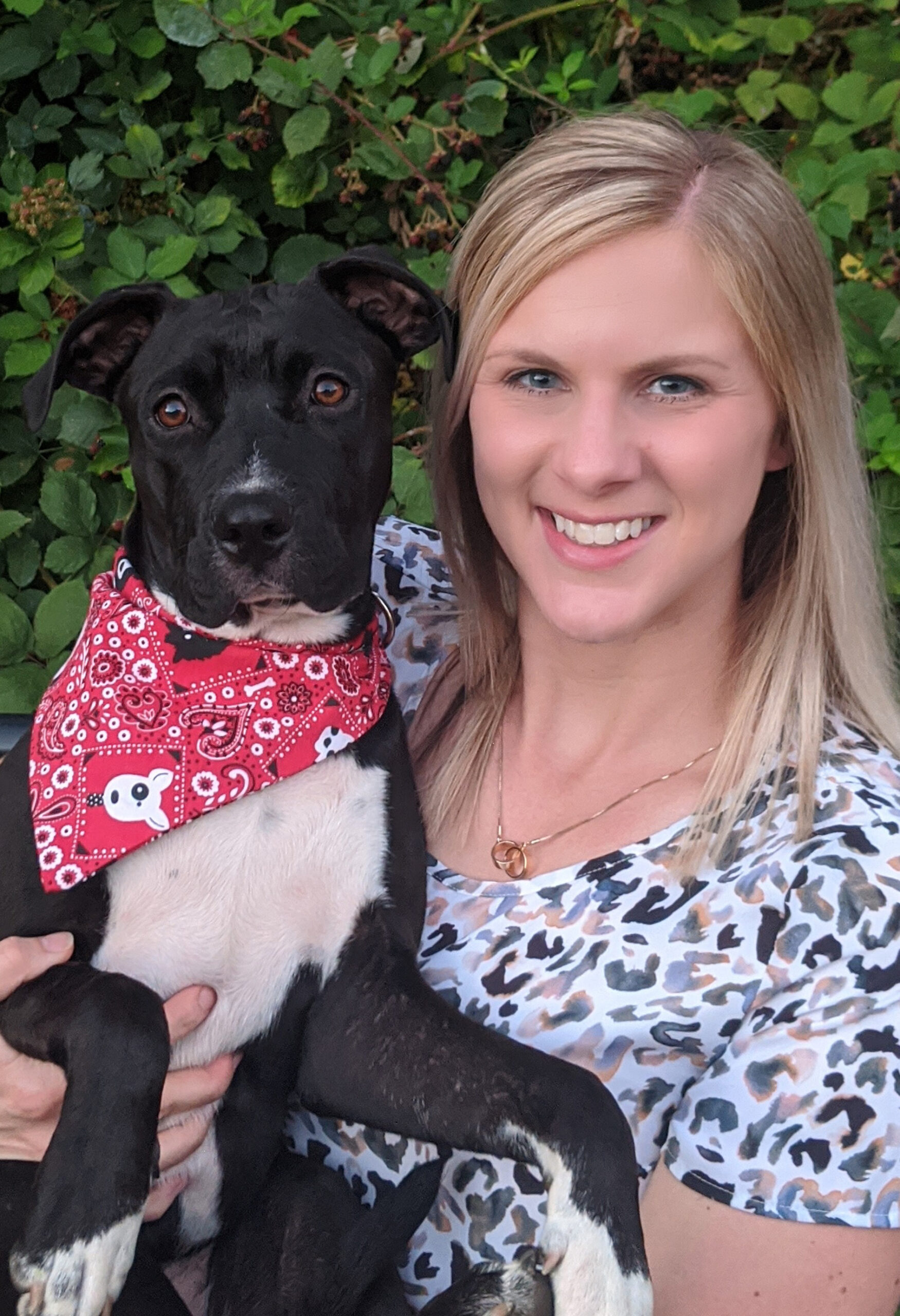 Dr. Ashley Bourgeois, DVM DACVD
Dr. Ashley Bourgeois is a board-certified veterinary dermatologist passionate about providing practical knowledge to general practitioners to help itchy pets! She completed her bachelor's degree at Iowa State University and graduated from the University of Missouri's College of Veterinary Medicine in 2010. She then completed a one-year small animal internship at Purdue University. Upon finishing her internship, she accepted a residency position with the Animal Dermatology Clinic's Tustin, California location in 2011. She became a Diplomate of the American College of Veterinary Dermatology in 2014. Dr. Bourgeois moved to Portland, Oregon in 2016 to help expand the company. She is an owner within the company and on the board of directors. She has a strong interest in autoimmune skin diseases, allergies, cytology, and otology.
In her leisure, Dr. Bourgeois enjoys outdoor activities, traveling, and watching sports. She and her husband stay busy with their daughter, son, and rescue Lab/Boxer/Pit mix. Dr. Bourgeois is passionate about educating veterinarians in dermatology and work/life integration through her podcast, lecturing, and social media presence (The Derm Vet).
Presentation Synopsis
1. What am I Missing in the Itchy Dog?
2. How to Approach the Itchy Cat
3. The Complete Ear Exam
4. Treating Otitis Part 1: Topical
5. Treating Otitis Part 2: Systemic
6. Don't Fear the Smear (Basics of Cytology)
7. Be a Derm Detective! Case-based Approach
8. Diseases of the Nasal Planum and Paw Pads