Online Conference Pain Management and Behavior March 2023March 10 - 12, 2023
Topics:
Anesthesia/Pain Management - Dr. Lydia Love
Behavior- Dr. Krista Sirois
This is an on-line CE conference, that is RACE approved as live interactive, featuring Dr. LYDIA LOVE and Dr. KRISTA SIROIS We offer this CE using the ultimate social distancing platform: ZOOM. You can earn up to 15 hours of CE with your participation in our Vet Vacation conference. Conference classes will be held  following the same schedule we planned as if you were in SAN ANTONIO with us together (Central Time)!
Early Bird: One day $189. All three days $429. 5 CE hours per day before February 17TH  then pricing will increase to $499 and $219.
Individual CE certificates will be emailed to each participant at the conclusion of the meeting.
March 10, 2023
12:30-1pm CT ZOOM DOORS OPEN!
1:00-1:50pm The Normal Pain Pathway (LL)
2:00-2:50pm Central and Peripheral Sensitization (LL)
3-3:45pm Managing Acute Pain (LL)
3:45-4pm BREAK
4-4:50pm Vet Visit Sedation Plans (KS)
5:00-5:50pm Distraction and Counterconditioning for Vet Visits (KS)


March 11, 2023
7:30-8am CT ZOOM DOORS OPEN!
8-9:15am Regional Anesthetic Techniques (LL)
9:25-10:15am Novel Analgesics/Anesthetics (LL)
10:15-10:35am BREAK
10:35am–11:50am Puppy and Kitten Behavior: What's Normal and What's NOT (KS)
12-12:50pm Feline Housesoiling (KS)


March 12, 2023
7-8am ZOOM DOORS OPEN!
8-8:50am Noise and Storm Phobias (KS)
9-9:50am Separation Anxiety (KS)
10 –10:45pm How Health Impacts Behavior: Case Based (KS)
10:45am -11am BREAK
11-11:50am Pain Scoring (LL)
12-12:50pm Patient Safety Culture (LL)
1pm VetVacationCE Conference Concludes: Book your next VetVacationCE!

Description
Social Distance While you Stay at Home and Earn 15 Hours of Continuing Education!!
Dr. Lydia Love and Dr. Krista Sirois are experts in the field of Pain Management and Behavior!  See their topics and biographies below.
The ZOOM remote video and audio webinar platform will allow for the following:
The speaker's slide presentation will be on your device screen.
You will hear the speaker audio.
You will be able to raise your hand to ask questions and get rapid response answers
We will make this as interactive as possible.
We will send you a link to access the conference.
Based on your continued log in for the meeting, we will send a digital CE certificate of completion.
Prior to the conference, we will email you the notes and links to the event.  Zoom will be the platform.
Registration is $429 for the 3 day conference or $189 per day. Each day is 5 hours of CE until February 17th then rates will increase to $499 and $219
Additional information
| | |
| --- | --- |
| Choose Schedule | March 10-12 (3 days) $429, March 10 only $189, March 11 only $189, March 12 only $189 |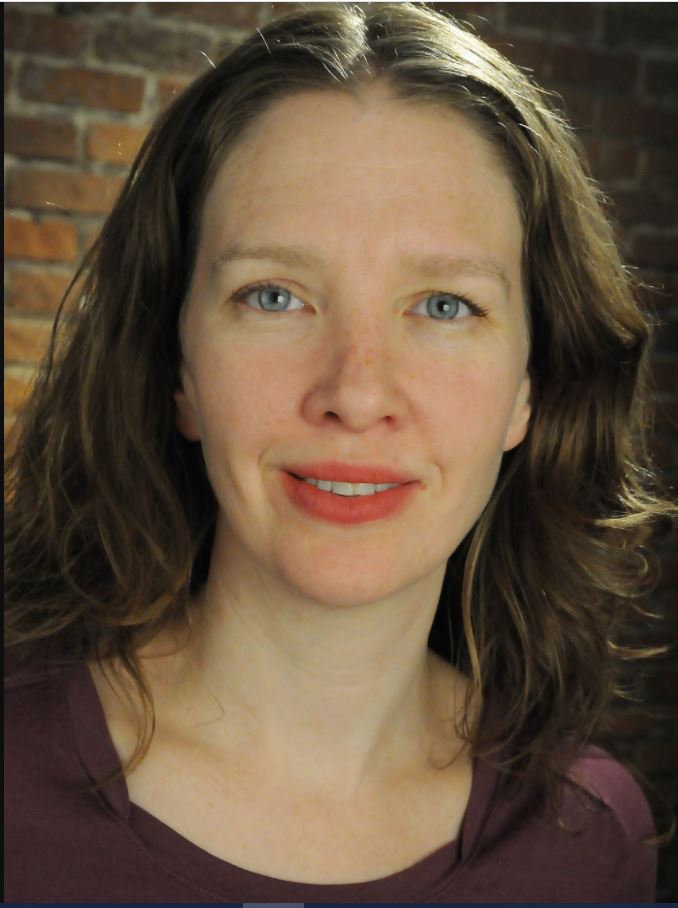 Dr. Lydia Love has worked in the veterinary industry since high school. After graduating from the University of Tennessee College of Veterinary Medicine in 2002, she held positions in small animal general practice, nonprofit high volume spay neuter initiatives, private referral practice, and university practice. She has been a Diplomate of the American College of Veterinary Anesthesia and Analgesia since 2010 and currently works at NC State College of Veterinary Medicine as a clinically focused anesthesiologist. Dr. Love is passionate about providing, promoting, and teaching excellent perianesthetic care for veterinary patients. She keeps an irregular blog about veterinary anesthesia for the North American Veterinary Anesthesia Society at www.mynavas.org/blog.
Presentation Synopsis
1. The Normal Pain Pathway
2. Central and Peripheral Sensitization
3. Managing Acute Pain
4. Regional Anesthetic Techniques (75 minutes)
5. Novel Analgesics/Anesthetics
6. Pain Scoring
7. Patient Safety Culture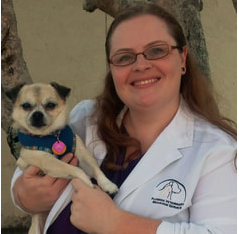 Krista Sirois, DVM - Residency Trained Behavior
Dr. Sirois worked in veterinary clinics from the age of 16 and decided while she was working in Austin that she needed to go to vet school. She graduated in 2016 from Louisiana State University School of Veterinary Medicine.
While in school, she was very involved in the American Animal Hospital Association and in leadership of the Integrative Medicine Club. She also completed a 10-week fellowship in Clinical Pathology at Texas A&M. After graduating, she entered an internship program at VCA Veterinary Specialists of Northern Colorado. During that time, she received in-depth training in internal medicine, surgery, neurology, and emergency medicine.
Dr. Sirois completed her residency in 2020 under the mentorship of Dr. Lisa Radosta at Florida Veterinary Behavior Service and remained as an associate for an additional year. Her special interests include feline behavior, a holistic approach to medicine, and the impact of other illnesses on behavior. She has given many CE lectures to veterinarians (live and virtual) and consulted with industry groups. She regularly writes educational articles for sites such as PetMD and All About Cats.
Dr. Sirois learns something new about behavior almost daily from her beloved patients and her three cats (Chupie, Ducati, and Stanley). When not working, she enjoys crocheting, history documentaries, and working on puzzles with her family.
Presentation Synopsis
1. Vet visit sedation plans
2. Distraction and counterconditioning for vet visits
3. Puppy and Kitten behavior: what's normal and what's NOT
4. Feline housesoiling
5. Noise & storm phobias
6. Separation anxiety
7. How health impacts behavior: Case based Part 1
8. How health impacts behavior: Case based Part 2