Online Conference Oncology and Geriatrics End of LifeApril 12 - 14, 2021
Topics:
Oncology - Dr. Sue Ettinger
Geriatrics and End of Life - Dr. Mary Gardner
This is an on-line CE conference featuring DR. SUE ETTINGER and DR. MARY GARDNER. We offer this CE using the ultimate social distancing platform: ZOOM. You can earn up to 15 hours of CE with your participation in our Vet Vacation conference. Conference classes will be held  following the same schedule we planned as if we were in CHARLESTON,SC together!
Early Bird: One day $159. All three days $399. 5 CE hours per day before APRIL 5th then pricing will increase to $459 and $179.
Individual CE certificates will be emailed to each participant at the conclusion of the meeting.
April 12 (1pm -6pm ET)
April 12, 2021
12:30-1pm REGISTRATION
1-1:50 pm Cancer Cliff Notes for Dogs and Cats I Dr. Ettinger
2–3:15pm Cancer Cliff Notes for Dogs and Cats II Dr. Ettinger
3:15-3:30pm BREAK
3:30-4:45pm Practical Care for the Geriatric Patient Dr. Gardner
5-5:50pm Where are all the Grey Muzzles? Dr. Gardner
6:15-7:15pm Drinks at the Bar

April 13 (9am - 2pm ET)
9-9:50am Caregiver's Dilemma - Assessing QOL Dr. Gardner
10-10:50am Love The Euthanasia Appointment I Dr. Gardner
11-11:50am Love the Euthanasia Appointment II Dr. Gardner
11:50am BREAK
12–12:50pm Dog and Cat Lymphoma I Dr. Ettinger
1-1:50 pm Dog and Cat Lymphoma II Dr. Ettinger


April 14 (9am - 2pm ET)
9-9:50am Motivate your Staff and Be a Leader Dr. Gardner
10-10:50am When Loving Hurts – Caregiver Burden Dr. Gardner
11-11:50am ABC's of Early Cancer Detection Dr. Ettinger
11:50-12noon BREAK
12-12:50pm What's New in Cancer Dr. Ettinger
1-1:50pm Breaking Bad News,How to Make it Great! Dr. Ettinger

Description
Social Distance While you Stay at Home and Earn 15 Hours of Continuing Education!!
Dr. Sue Ettinger and Dr. Mary Gardner are experts in the field of Oncology and Geriatrics End of Life!  See their topics and biographies below.
The ZOOM remote video and audio webinar platform will allow for the following:
The speaker's slide presentation will be on your device screen.
You will hear the speaker audio.
You will be able to raise your hand to ask questions and get rapid response answers
We will make this as interactive as possible.
We will send you a link to access the conference.
Based on your continued log in for the meeting, we will send a digital CE certificate of completion.
Prior to the conference, we will email you the notes.
Registration is $399 for the entire conference or $159 per day. Each day is 5 hours of CE until April 5th.
Additional information
| | |
| --- | --- |
| Choose Schedule | April 12-14 (3 days) $399, April 12 only $159, April 13 only $159, April 14 only $159 |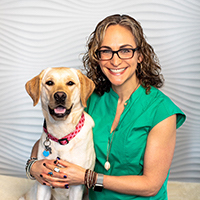 Dr. Sue Ettinger is a practicing veterinary cancer specialist, international speaker, book author, and vlogger (video blogger). She is one of approximately 400 board-certified specialists in medical oncology in North America and currently practices at Veterinary Referral and Emergency Center in Norwalk, Connecticut. She received her veterinary training at Cornell University College of Veterinary Medicine. She completed her residency in medical oncology at the Animal Medical Center in NYC in 2003.
She was voted the 2019 Western Veterinary Conference (WVC) Small Animal Continuing Educator of the Year and has also received the VCA Woof Pack Award awards for Exceptional Doctor Performance and the Public Relations Achievement.
Presentation Synopsis
1. The ABCs of Early Cancer Detection: Aspirates, Biopsies and Cytology
2. What's New in Cancer Treatment?
3. Tips and Tricks for Lymphoma in Dogs: Cost Conscious Treatment Options
4. Feline GI Lymphoma vs IBD. The Struggle is Real.
5. Cancer Cliff Notes for Dogs: What to tell clients
6. Cancer Cliff Notes for Cats: What to tell clients
7. Metronomic Chemotherapy: Low Dose Oral Chemotherapy
8. Breaking Bad News: How to Make it Great (Seriously)
Geriatrics and End of Life Care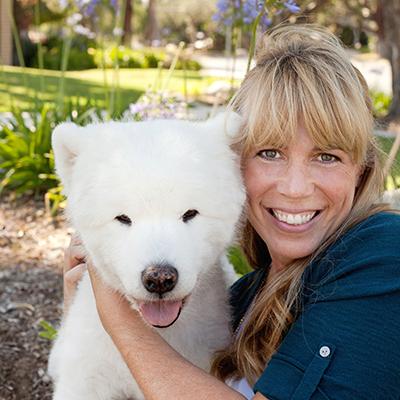 A dynamic and engaging speaker, Dr. Mary Gardner is able to draw on a wide range of career experiences and life lessons to educate and motivate diverse audiences. Her presentations cover a variety of topics, and encourage both professional and personal growth within the veterinary industry and beyond. Ironically, veterinary medicine was not her first career choice.
After graduating from the University of Miami, she began working as a Technical Business Architect for an order and supply chain management software company. Her innate talent for understanding logistics in a client-centric organization developed a unique skill set for a veterinarian. After 10 years in software she found herself longing for something different and more meaningful – the path she selected was to become a veterinarian. She completed her Doctorate of Veterinary Medicine in 2008 from the University of Florida.
Presentation Synopsis
1. Practical Care for the Geriatric Patient
2. Where are all the grey muzzles? Marketing before it is too late.
3. Serious Illness Conversations and Guidance with Pet Parents
4. Get Your Veterinary Groove Back: Avoiding Burnout
5. The Caregiver's Dilemma - Assessing Quality of Life
6. Mapping and Building and Amazing Client Experience
7. Motivate your Staff and be an Effective Leader