Online Conference Internal Medicine and SurgeryJanuary 25 - 27, 2021
Topics:
Internal Medicine – Dr. Pedro Armstrong
Soft Tissue Surgery - Dr. Steve Mehler
This is an on-line CE conference featuring DR. STEVE MEHLERand DR. PEDRO ARMSTRONG. We offer this CE using the ultimate social distancing platform: ZOOM. You can earn up to 15 hours of CE with your participation in our Vet Vacation conference. Conference classes will be held  following the same schedule we planned as if we were in ST. LUCIA together!
Early Bird: One day $159. All three days $399. 5 CE hours per day before JANUARY 18th then pricing will increase to $459 and $179.
Individual CE certificates will be emailed to each participant at the conclusion of the meeting.
January 25 (1pm -6pm ET)
Lectures 1PM-6PM

January 26 (8am - 1pm ET)
Lectures 8am-1pm ET


January 27 (8am - 1pm ET)
Lectures 8 am - 1 pm ET

Description
Social Distance While you Stay at Home and Earn 15 Hours of Continuing Education!!
Dr. Pedro Armstrong and Dr. Steve Mehler are experts in the field of  Internal Medicine and Surgery!  See their topics and biographies below.
The ZOOM remote video and audio webinar platform will allow for the following:
The speaker's slide presentation will be on your device screen.
You will hear the speaker audio.
You will be able to raise your hand to ask questions and get rapid response answers
We will make this as interactive as possible.
We will send you a link to access the conference.
Based on your continued log in for the meeting, we will send a digital CE certificate of completion.
Prior to the conference, we will email you the notes.
Registration is $399 for the entire conference or $159 per day. Each day is 5 hours of CE until January 18th.
Additional information
| | |
| --- | --- |
| Choose Schedule | January 25-27 (3 days) $399, January 25 only $159, January 26 only $159, January 27 only $159 |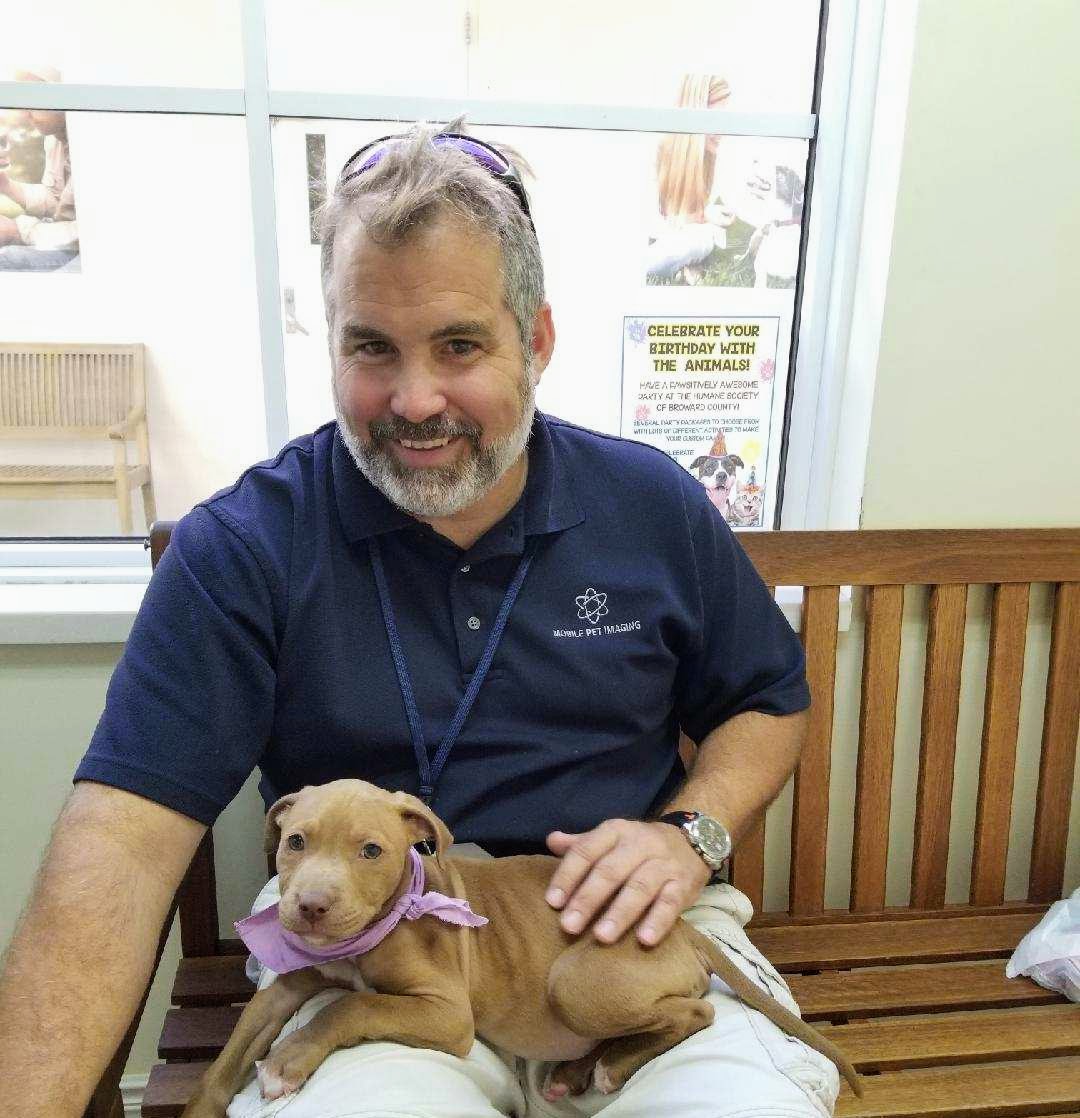 Pedro Armstrong DVM, ACVIM
Dr. Pedro F. Armstrong was born and raised in San Juan, Puerto Rico. He attended Iowa State University for pre-veterinary studies. He graduated from Tuskegee University School of Veterinary Medicine. Following veterinary school, Dr. Armstrong did a one year rotating veterinary internship in VCA West Los Angeles Animal Hospital. In 2001, under his mentor, Mark E. Hitt, DACVIM, he completed a three-year internal medicine residency at the AVIM in Annapolis, Maryland. In 2008, he co-founded The Southeast Veterinary Referral Center and The Pet Emergency Room in Miami, which he sold in 2016. In June of 2014, Dr. Armstrong founded Mobile Pet Imaging, a revolutionary mobile high-definition CT scan and fluoroscopy service in a mobile unit. In 2016, Dr. Armstrong created The Veterinary Internal Medicine Group, providing Internal Medicine Mobile Services throughout Broward, Miami-Dade, and Monroe Counties.
Dr. Armstrong is interested in imaging techniques (abdominal ultrasound, CT scanning) and non-invasive procedures such as ultrasound guided biopsies. He has a special interest in conditions affecting the gastrointestinal tract (stomach, intestines, liver, pancreas), urinary system and endocrine system (diabetes, Addison's disease, Cushing's disease, etc).
Dr. Armstrong has lectured on topics of veterinary internal medicine locally, nationally, and internationally. In 2019, he became an Idexx Key opinion leader to help expand his influence on the future of veterinary medicine.
In addition to attending yearly meetings for specialists, Dr. Armstrong has attended advanced courses designed for internal medicine specialists to learn about new procedures, advanced techniques and new therapies. He is also a member of The Comparative Gastrointestinal Society and the Society of Veterinary Urology.
Dr. Armstrong is fluent in English and Spanish. He is also the proud father of three and enjoys boating, fishing, biking, and swimming.
Presentation Synopsis
1. Diagnosis of Cushing's disease
2. Therapy of Cushing's disease
3. Diagnosis and Therapy of Addison's disease
4. Approach to Chronic Diarrhea
5. Internal Medicine Potpourri
6. How Computed Tomography Can Improve Case Management in Your Practice Approach and Management to 7. 7. Chronic Vomiting or RegurgitationSystemic Hypertension - When and How to Treat This "Occult" Enemy
Dr. Steve Mehler has been certified in surgery by the American College of Veterinary Surgeons since 2007. His special interests include minimally invasive surgery, interventional radiology, and surgical diseases of the extrahepatic biliary tract in dogs and cats.
Dr. Mehler graduated with honors from the Michigan State University College of Veterinary Medicine in 2002. He completed an internship in small animal medicine and surgery, as well as a residency in small animal surgery, at the University of Pennsylvania School of Veterinary Medicine in 2006. He was member of the faculty of Michigan State University from 2006 to 2009, dividing his time between soft tissue surgery and interventional radiology. Dr. Mehler received a BS from Michigan State University in 1998.
His work has been published in many textbooks on surgical diseases of cats and dogs as well as of exotic species. He lives in Chester County and enjoys spending time with his children, ice hockey, motorcycles, and running.
Presentation Synopsis
1. The abdominal exploratory
2. Advances in open wound management
3. Penetrating wounds: what lies beneath
4. Wound closure techniques
5. The use and abuse of wound drains
6. Thoracic trauma: Etiology of thoracic trauma, including the Mehler algorithm
7. Extrahepatic biliary tract surgery
8. The twisted truth about Gastric Dilation and Volvulus