Online Conference Exotic Pet Zoo Medicine NovemberNovember 5-7, 2021
Topics:
Exotic Pet Medicine - Dr. Olivia Petritz
Exotic Pet Medicine - Dr. La'Toya Latney
This is an on-line CE conference, that is RACE approved as live interactive, featuring DR. OLVIA PETRITZ and DR. LA'TOYA LATNEY We offer this CE using the ultimate social distancing platform: ZOOM. You can earn up to 15 hours of CE with your participation in our Vet Vacation conference. Conference classes will be held  following the same schedule we planned as if we were in NEW ORLEANS with us together!
Early Bird: One day $189. All three days $429. 5 CE hours per day before October 5th then pricing will increase to $499 and $219.
Individual CE certificates will be emailed to each participant at the conclusion of the meeting.
November 5 (1pm -6pm MT)
Lectures 1PM-6PM

November 6 (8am - 1pm MT)
Lectures 8am-1pm CT


November 7 (8am - 1pm CT)
Lectures 8 am - 1 pm CT

Description
Social Distance While you Stay at Home and Earn 15 Hours of Continuing Education!!
Dr. Olivia Petritz and Dr. La'Toya Latney are experts in the field of Exotic Pet and Zoo Medicine!  See their topics and biographies below.
The ZOOM remote video and audio webinar platform will allow for the following:
The speaker's slide presentation will be on your device screen.
You will hear the speaker audio.
You will be able to raise your hand to ask questions and get rapid response answers
We will make this as interactive as possible.
We will send you a link to access the conference.
Based on your continued log in for the meeting, we will send a digital CE certificate of completion.
Prior to the conference, we will email you the notes.
Registration is $429 for the entire conference or $189 per day. Each day is 5 hours of CE until October 5th.
Additional information
| | |
| --- | --- |
| Choose Schedule | November 5-7 (3 days) $429, November 5 only $189, November 6 only $189, November 7 only $189 |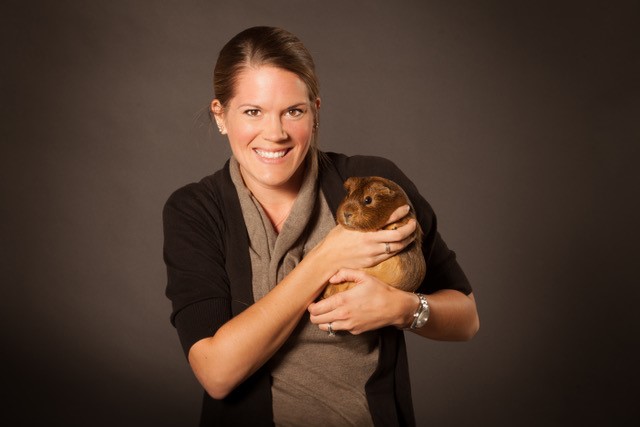 Olivia Petritz, DVM, Diplomate ACZM
Olivia Petritz completed her undergraduate and veterinary degree at Purdue University in Indiana. Following graduation, she completed a small animal rotating internship at a specialty hospital in San Diego, CA followed by an exotic animal internship at Gulf Coast Avian and Exotics in Houston, TX.
Dr. Petritz returned to California to complete an ACZM residency at the University of California, Davis in companion exotics and zoo medicine, and achieved board certification in November of 2013. She then founded an exotics service at a specialty hospital in Los Angeles and worked there for three years prior to starting as an assistant professor at NC State in 2017. She shares her home with her husband, two children, two dogs, a cat, a guinea pig, and the noisiest one of everyone, a cockatiel.
Presentation Synopsis
All new talks for 2021!
1. Backyard poultry
2. Euthanasia of Exotic pets
3. Sedation and manual restraint of exotic pets (with case examples)
4. Reptile radiology
5. Clinically relevant avian and reptilian anatomy
6. Therapeutic contraindications in exotic pets
7. Rabbit and rodent dentistry
8. Exotic animal Jeopardy
9. Nutrition of zoological companion animals
10. Dermatology of zoological companion animals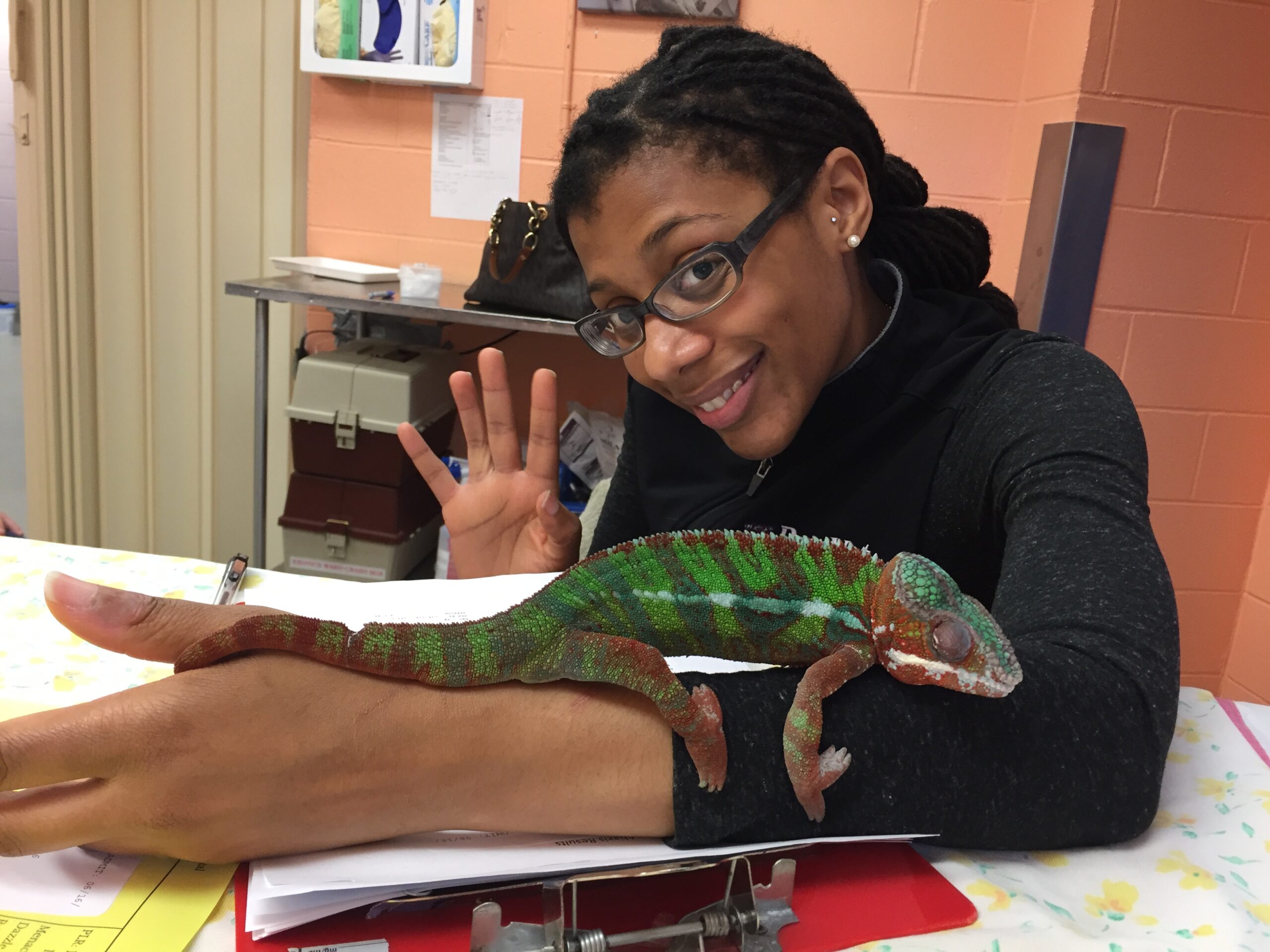 La'Toya Latney, DVM, Dip. ECZM (ZHM), DABVP (Reptile & Amphibian)
Dr. La'Toya Latney is the Attending Clinician at the Animal Medical Center in New York City and an Adjunct Associate Professor of Clinical Zoo & Exotic Medicine at PennVet. She's boarded in Reptile & Amphibian Medicine (ABVP) and Zoo Health Management (ECZM). As an adjunct professor of Clinical Zoo and Exotic Animal Medicine, Dr. Latney tackles patient care using an integrated evidence-based approach for all species. As a progressive patient advocate, she brings a contagious enthusiasm for celebrating the physiology, anatomy, and medicine of exotic and zoo animals. Her special interests include reptile infectious diseases, comparative critical care and adapted emergency response for exotics, translational medicine, innovative surgical techniques for all species, and reptile husbandry and nutrition. She is a board member for the Association of Reptile & Amphibian Veterinarians and publishes review articles, studies, and case reports in several veterinary journals.  
Presentation Synopsis
1. The Acute Abdomen in Rabbits - It's not always GI Stasis
2. Rabbit Renal Disease & Management
3. Updates on Infectious Diseases in Captive Reptiles
4. Prognostic Help from the Literature for Critical Small Mammals
5. Analgesia Anybody? Updates on Small Mammal, Reptile, and Avian Analgesics
6. Anesthetic Arrests- A CPR Approach with Improved Recovery Success
7. Lizard Reproductive Surgery 101- Yolk Coelomitis is an Emergency
8. Antibiotics Updates from The Literature and the Field