Online Conference: Dermatology and Clinical PathologyJune 15 - 17, 2020
Topics:
Dermatology - Dr. Paul Bloom
Clinical Pathology - Dr. Holly Brown
This is an on-line CE conference featuring DR. PAUL BLOOM and DR. HOLLY BROWN. We offer this CE using the ultimate social distancing platform: ZOOM. You can earn up to 15 hours of CE with your participation in our Vet Vacation conference. Conference classes will be held  following the same schedule we planned as if we were in GLACIER NATIONAL PARK together!
One day $109. All three days $299. 5 CE hours per day.
June 15 (1pm -6pm EDT)
1 PM Atopic Dermatitis I (PB)
2 PM Atopic Dermatitis II (PB)
3 PM Antibiotics I (PB)
4 PM Antibiotics II (PB)
5 PM Diagnostic Testing (PB)

June 16 (9am - 2pm EDT)
9 AM Immune Mediated Hemolytic Anemia (HB)
10:30 AM Thrombocytopenias and Coagulopathies (HB)
12 AM Effusion Analysis part 1 and 2 (HB)

June 17 (9am - 2pm EDT)
9 AM Urinalysis: Why pan for gold? (HB)
10 AM Maximizing the Minimum Database (HB)
11:30 Otitis Externa I (PB)
12:30 Otitis Externa II (PB)
1:30 PM Malassezia (PB)


Description
Social Distance While you Stay at Home and Earn 15 Hours of Continuing Education!!
Drs. Holly Brown and Paul Bloom are experts in the fields of Clinical Pathology and Dermatology. See their topics and biographies below.
The ZOOM remote video and audio webinar platform will allow for the following:
The speaker's slide presentation will be on your device screen.
You will hear the speaker audio.
You will be able to raise your hand to ask questions and get rapid response answers
We will make this as interactive as possible.
We will send you a link to access the conference.
Based on your continued log in for the meeting, we will send a digital CE certificate of completion.
Prior to the conference, we will email you the notes.
Registration is $299 for the entire conference or $109 per day. Each day is 5 hours of CE. With your confirmed registration, you will receive a $100 credit code for a future Vet Vacation CE! You will receive your code after the conference. Please click on the registration button to register for this on-line Vet Vacation CE conference. Thank you!
Additional information
| | |
| --- | --- |
| Choose Schedule | June 15-17 (3 days) $299, June 15 only $109, June 16 only $109, June 17 only $109 |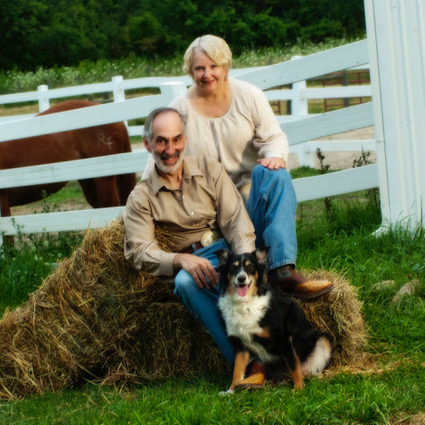 Paul Bloom, Dipl., ACVD and Dipl., ABVP
Dr. Paul Bloom, Dipl., ACVD and Dipl., ABVP, Canine and Feline Specialty obtained his DVM with high honors from Michigan State University in 1976 and has worked in small animal medicine ever since. He obtained board certification in the American board of veterinary practitioners in 1984 and became Michigan's FIRST board-certified veterinary dermatologist in full-time private practice in 2001 when he became a diplomate of the American College of Veterinary Dermatology. In 2016, he became a certified Fear Free practitioner. Dr Bloom also serves as adjunct faculty at the MSU veterinary college. Some veterinary students spend their dermatology rotation at the Allergy, Skin and Ear Clinic for Pets, and he regularly visits the campus to work and interact with students and staff. He has lectured at numerous state, national and international conferences and has written many book chapters. He serves on the scientific program committee for the ACVD and is a reviewer the professional journals Veterinary Dermatology, The Veterinary Journal, Irish Veterinary Journal, Journal of Small Animal Practice, - Journal of the AVMA and the Journal of Veterinary Emergency and Critical Care. When he's not working, Dr B spends his time playing hockey or relaxing at home in rural Northfield Township, Michigan with his wife and "menagerie" of animals which currently include; 3 horses, 2 mini-donkeys, 1 goat, 2 sheep, 4 cats and 1 dog.
Presentation Synopsis
1. Management of Atopic Dermatitis
2. Diagnosis And Management Of Otitis Externa In The Real World
3. Appropriate Antibiotic Use In Small Animal Dermatology
4. Quick, Easy and Profitable Dermatologic Tests For Small Animal Practice
5. Cutaneous Adverse Food Reactions In Dogs

6. The latest in diagnosis and treatment of Malassezia dermatitis in dogs
Holly Brown, DVM, PhD, DACVP
Dr. Holly Brown received her DVM from the University of Georgia and worked in small animal private practice in Colorado and North Carolina. She returned to UGA for a residency in clinical pathology and additionally obtained her doctorate degree in pathology, studying Cytauxzoon felis infection in domestic and wild cats. After completion of her residency and PhD, Dr. Brown remained on as a faculty member at UGA where she served as a diagnostic clinical pathologist, instructor, and collaborative researcher. Dr. Brown then joined Metzger Animal Hospital's large general and referral practice in State College, PA as an on-staff clinical pathologist. There she sees a wide variety of diagnostic submissions and enjoys playing an important role at the interface of diagnostic testing and patient care. Dr. Brown fulfills her passion for teaching providing mentorship opportunities and continuing education lectures and wetlabs.
Presentation Synopsis
1. Advanced hematology for disease and case management
2. Laboratory diagnosis of immune-mediate hemolytic anemia (IMHA)
3. Vital diagnostic information in urinalysis
4. Comprehensive diagnostic power of lab tests
5. Maximizing diagnostic information from effusion analysis
6. Immune Mediated Thrombocytopenia