Online Conference Dermatology and Dentistry April 2022April 7 - 9, 2022
Topics:
Dermatology – Dr. Ashley Bourgeois
Dentistry – Dr. Margie Smith
This is an on-line CE conference, that is RACE approved as live interactive, featuring DR. ASHLEY BOURGEOIS and DR. MARGIE SMITH We offer this CE using the ultimate social distancing platform: ZOOM. You can earn up to 15 hours of CE with your participation in our Vet Vacation conference. Conference classes will be held  following the same schedule as the live event in Austin! Video replays are available upon request by emailing jack@vetvacationce.com.
Early Bird:  All three days $429 and $189 for single days. 5 CE hours per day before March 24th then pricing will increase to $499 and $219.
Individual CE certificates will be emailed to each participant at the conclusion of the meeting.
April 7, 2022
12:30pm-1pm Zoom Doors Open Central Time
1:00-1:50pm The Itchy and Scratchy Cat (AB)
2:00-3:15pm Help! Why is this dog itchy? (AB)
3:15-3:30pm BREAK
3:30-4:20pm Periodontal disease (MS)
4:30-5:45pm Oral tumors (MS)



April 8, 2022
Lecture 8am-1pm CT
8-8:50am Regional nerve blocks (MS)
9-9:50am Anomalies! (MS)
10-10:45am Tooth resorption (MS)
10:45am-11am BREAK
11–11:50am Don't fear the smear (basics of cytology) (AB)
12-12:50pm Be a Derm Detective! Case-based approach (AB)



April 9, 2022
Lecture 8am-1pm CT
8-8:50am The Complete Ear Exam (AB)
9-9:50am Treating Otitis Part 1: Topical (AB)
10 –10:45pm Treating otitis Part 2: Systemic (AB)
10:45am -11am BREAK
11-11:50am Dental Emergencies Part 1 (MS)
12-12:50pm Dental Emergencies Part 2 (MS)
1pm Vet Vacation CE Conference Concludes
BOOK YOUR NEXT VET VACATION!
Description
Social Distance While you Stay at Home and Earn 15 Hours of Continuing Education!!
Dr. Ashley Bourgeois and Dr. Margie Smith are experts in the field of Dermatology and Dentistry!  See their topics and biographies below.
The ZOOM remote video and audio webinar platform will allow for the following:
The speaker's slide presentation will be on your device screen.
You will hear the speaker audio.
You will be able to raise your hand to ask questions and get rapid response answers
We will make this as interactive as possible.
We will send you a link to access the conference.
Based on your continued log in for the meeting, we will send a digital CE certificate of completion.
Prior to the conference, we will email you the notes.
Registration is $429 for the entire conference or $189 per day. Each day is 5 hours of CE until March 24th.
Additional information
| | |
| --- | --- |
| Choose Schedule | April 7-9 (3 days) $429, April 7 only $189, April 8 only $189, April 9 only $189 |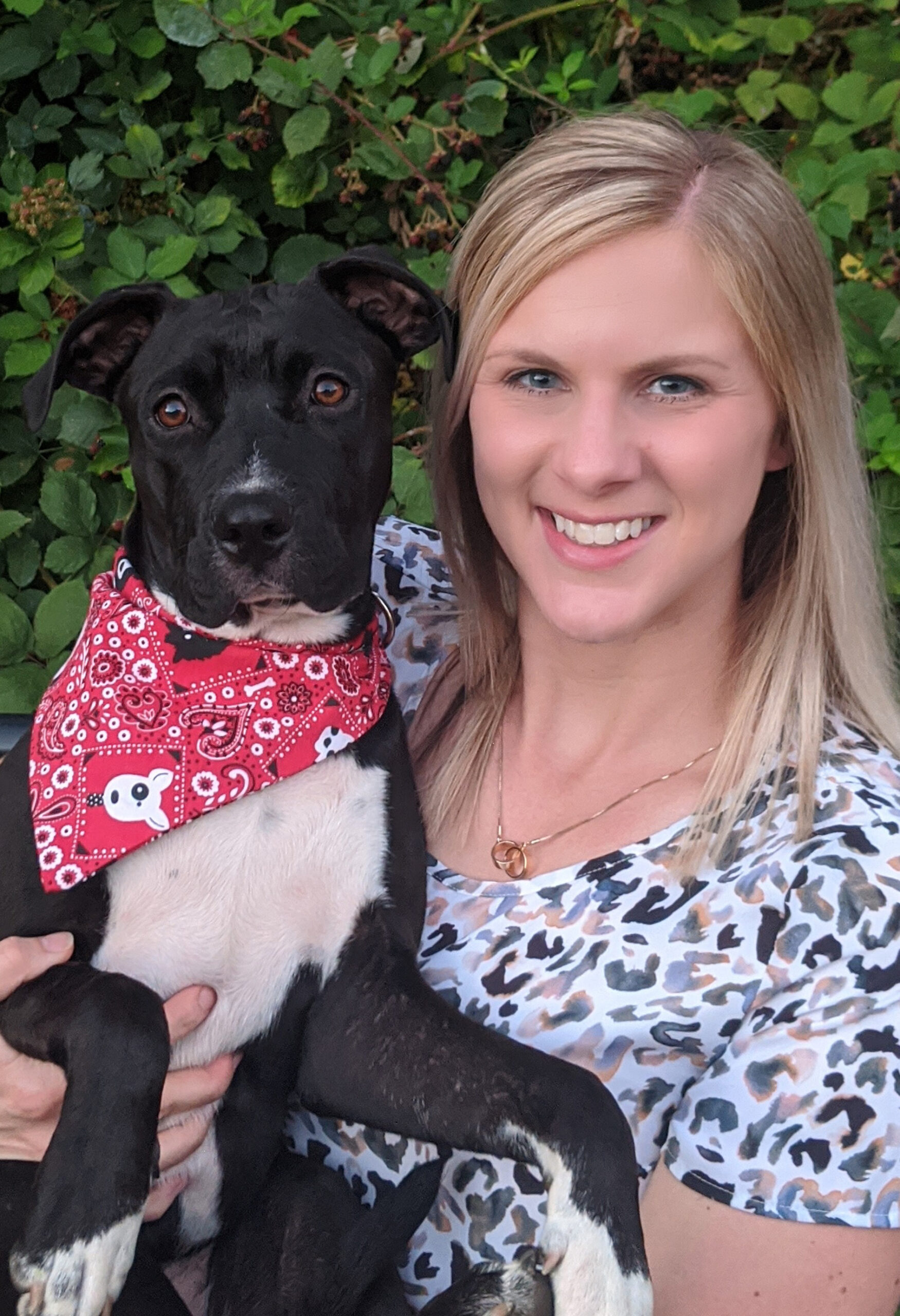 Ashley Bourgeois, DVM, Dip ACVD
Dr. Ashley Bourgeois is a board-certified veterinary dermatologist passionate about providing practical knowledge to general practitioners to help itchy pets! She completed her bachelor's degree at Iowa State University and graduated from the University of Missouri's College of Veterinary Medicine in 2010. She then completed a one-year small animal internship at Purdue University. Upon finishing her internship, she accepted a residency position with the Animal Dermatology Clinic's Tustin, California location in 2011. She became a Diplomate of the American College of Veterinary Dermatology in 2014. Dr. Bourgeois moved to Portland, Oregon in 2016 to help expand the company. She is an owner within the company and on the board of directors. She has a strong interest in autoimmune skin diseases, allergies, cytology, and otology.
In her leisure, Dr. Bourgeois enjoys outdoor activities, traveling, and watching sports. She and her husband stay busy with their daughter, son, and rescue Lab/Boxer/Pit mix. Dr. Bourgeois is passionate about educating veterinarians in dermatology and work/life integration through her podcast, lecturing, and social media presence (The Derm Vet).
Presentation Synopsis
1. What am I missing in the itchy dog?
2. How to approach the itchy cat
3. Diagnosing otitis for better results
4. Topical treatment for otitis external
5. Beyond the drops: systemic treatment for otitis
6. Don't fear the smear (basics of cytology)
7. Be a Derm Detective! Case-based approach
8. Diseases of the nasal planum and paw pads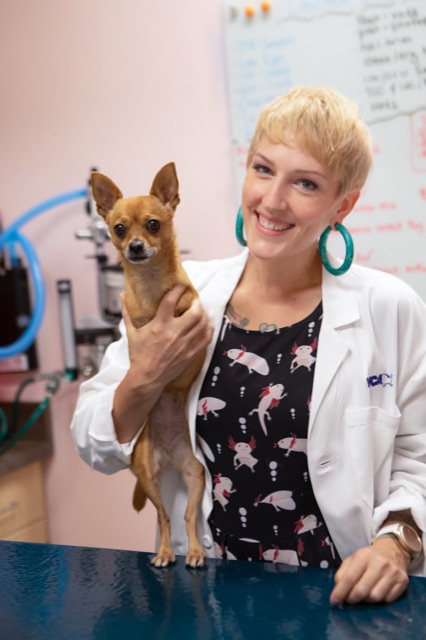 Dr. Margie Smith, DVM, DAVDC
Dr. Margie Smith was born and raised in southern Indiana where she received her bachelor's degree from Indiana University in Biology. She received her DVM from Ross University School of Veterinary Medicine in 2015. After identifying an interest in veterinary dentistry, Dr. Smith pursued a small animal rotating internship at VCA Alameda East in Denver, CO, followed by a three-year residency in dentistry and oral surgery at Colorado State University. She obtained board certification through the American Veterinary Dental College (AVDC) in 2021.
In her free time, she enjoys hiking, cooking, baking, knitting, biking, and roller skating. She has one German shepherds (Cyrus), a two-legged chihuahua (Furiosa), a one-eyed rescue cat (Glen Coco) and a lovely long-haired grey cat (Sudo).
Dr. Smith has a passion for relieving oral pain in all animals with a special interest in maxillofacial trauma, oral tumors, and porcine dentistry.
Presentation Synopsis
1. Periodontal disease: A review of the AVDC stages (1-4) including diagnosis, treatment, and prevention for small animals (not just dogs and cats!).
2. Oral tumors: How to identify based on odontogenic vs. non-odontogenic tumors, basic differentials, and potential treatment options for common tumor types in dogs and cats.
3. Regional nerve blocks: A review on local anesthetics, landmarks including tips/tricks for common blocks (video administration included in power point presentation), and discussion about utilizing long lasting local anesthetic agents (Nocita, liposomal encapsulated bupivacaine).
4. Anomalies!: Weird stuff you haven't seen before but should be aware of including non-radiation osteonecrosis of the jaw, palatal defects, dentinal dysplasia/enamel hypoplasia, etc. How to identify these oddities and know when to refer a client.
5. Tooth resorption: Review of the types (not the antiquated stages) that are helpful clinically to determine treatment in cats and an overview of tooth resorption in dogs to evaluate whether or not extraction is indicated (it often isn't!).
6. Dental Emergencies Part 1: Basic dental fractures/luxations/avulsions including diagnosis and treatment options, many of which can be performed in a general practice setting.
7. Dental Emergencies Part 2: More advanced oral trauma including lip avulsions and jaw fractures. This is a good overview of what can easily be fixed in general practice vs what requires a referral to a dentist or surgeon.
8. Basic dental extractions: A review of techniques, tips/tricks, and equipment. Utilization of proper equipment is key to making extractions easier/faster.