Online Conference Dentistry and Internal Medicine December 2022December 5 -7, 2022
Topics:
Dentistry – Dr. Kevin Stepaniuk
Internal Medicine - Dr. Daniel Langlois
This is an on-line CE conference, that is RACE approved as live interactive, featuring DR. KEVIN STEPANIUK and DR. DANIEL LANGLOIS. We offer this CE using the ultimate social distancing platform: ZOOM. You can earn up to 15 hours of CE with your participation in our Vet Vacation conference. Conference classes will be held  following the same schedule we planned as if you were in THE FLORIDA KEYS with us together!
Early Bird: One day $189. All three days $429. 5 CE hours per day before NOVEMBER 14th then pricing will increase to $499 and $219.
Individual CE certificates will be emailed to each participant at the conclusion of the meeting.
December 5, 2022
12-12:30pm EST ZOOM DOORS OPEN!
12:30-1:20pm Oronasal Fistula Repair in the Canine Patient (KS)
1:30-2:45pm Surgical Extraction: Max 4th Premolar & 1st/2nd Molars (KS)
2:45-3:10pm BREAK AND SNACK
3:10-4pm Feline Adrenal Disease (DL)
4:10-5:25pm Updates on Hypoadrenocorticism (DL)


December 6, 2022
7:30-8am EST ZOOM DOORS OPEN!
8-8:50am Tx of Periodontal Disease Beyond Extractions & "Prophy" (KS)
9-9:50am Intraoral Oral Regional Analgesia & Multimodal Analgesia (KS)
10-10:50am Understanding Fractured Teeth, Tx Rec & Bonded Sealants (KS)
10:50-11:10am BREAK
11:10–12am Hyperadrenocorticism: Recognition & Diagnostic Testing (DL)
12:10-1pm Hyperadrenocorticism: Medical Management & Monitoring (DL)



December 7, 2022
7:30-8am EST ZOOM DOORS OPEN!
8-8:50am Approach to the Complicated Diabetic (DL)
9-9:50am Case-Based Approach to Calcium Disorders (DL)
10-10:50pm Copper-Associated Liver Diseases (DL)
10:50am -11:10am BREAK AND SNACK
11:10-12am Maxillofacial Urgency/Emergency Presentations; Pain and Difficulty Opening and Closing the Mouth (KS)
12:10-1pm How to Approach the Oral Mass and Oral Tumors (KS)
1pm Vet Vacation CE Concludes: Book your Next VetVacationCE!

Description
Social Distance While you Stay at Home and Earn 15 Hours of Continuing Education!!
Dr. Kevin Stepaniuk and Dr. Daniel Langlois are experts in the field of Dentistry and Internal Medicine!  See their topics and biographies below.
The ZOOM remote video and audio webinar platform will allow for the following:
The speaker's slide presentation will be on your device screen.
You will hear the speaker audio.
You will be able to raise your hand to ask questions and get rapid response answers
We will make this as interactive as possible.
We will send you a link to access the conference.
Based on your continued log in for the meeting, we will send a digital CE certificate of completion.
Prior to the conference, we will email you the notes.
Registration is $429 for the 3 day conference or $189 per day. Each day is 5 hours of CE until November 14th then rates increase.
Additional information
| | |
| --- | --- |
| Choose Schedule | December 5-7 (3 days) $499, December 5 only $219, December 6 only $219, December 7 only $219 |
Dr. Kevin S. Stepaniuk - Dentistry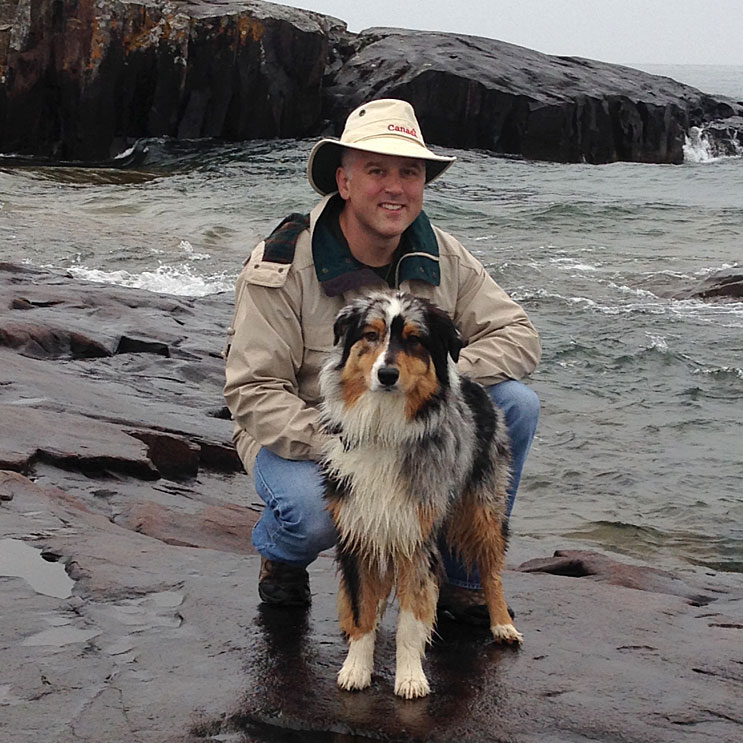 Kevin S. Stepaniuk, DVM, FAVD, Dipl. AVDC
Kevin S. Stepaniuk is a Diplomate of the American Veterinary Dental College (AVDC) and is Co-owner of Pet Dental Specialists, Veterinary Dentistry Education and Consulting Services and Veterinary Intraoral Radiology Reading Services. He has an undergraduate degree from the University of Calgary, DVM degree from Oklahoma State University and completed a small animal internship at Washington State University. His specialty training was in private practice. He is a previous faculty member and section chief of Dentistry and Oral Surgery at the University of Minnesota. He is an invited international and national renowned lecturer and instructor. Dr. Stepaniuk is a journal and textbook author as well as a reviewer for various dentistry and oral surgery publications. He is past-Executive Board member of the AVDC, and past-president of the AVDS. Dr. Stepaniuk provides continuing education to veterinarians, provides a service for reading intraoral radiographs for veterinary hospitals and veterinarians, and stays clinically active working in private specialty practice.
Presentation Synopsis
1. Surgical Extraction of the Maxillary 4th Premolar and 1st and 2nd Molars in the Dog (75 Minutes)
2. Oronasal Fistula Repair in the Canine Patient (50 min)
3. Treatment of Periodontal Disease Beyond Extractions and "Prohpy" in General Practice (50 min)
4. Intraoral Oral Regional Analgesia and Multimodal Analgesia in the Dog and Cat Dentistry Patient (50 min)
5. Understanding Fractured Teeth, Appropriate Treatment Recommendations, and Bonded Sealants for General Practice (50 min)
6. Maxillofacial Urgency/Emergency Presentations; Pain and Difficulty Opening and Closing the Mouth (50 min)
7. How to Approach the Oral Mass and Oral Tumors (50 min)
Endocrinology/Internal Medicine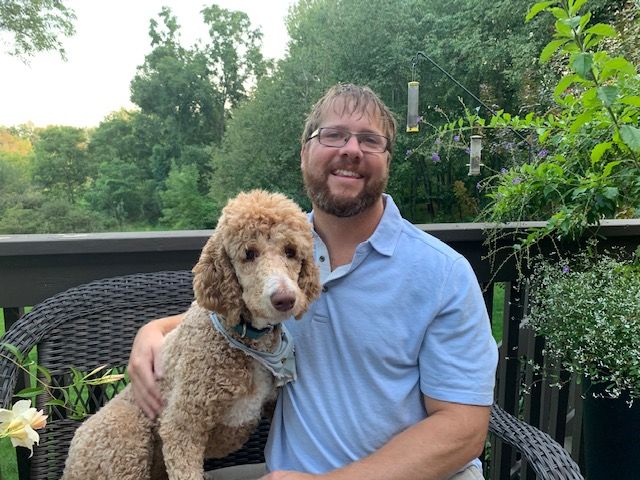 Daniel Langlois DVM, DACVIM-SAIM
Dr. Daniel Langlois is a tenured associate professor at the Michigan State University College of Veterinary Medicine. He is originally from Baton Rouge, LA, and he received his DVM from Louisiana State University in 2009. He then completed a 1-year internship at The Ohio State University which was followed by an internal medicine residency at Michigan State University. He obtained board certification from the American College of Veterinary Internal Medicine (ACVIM) in 2013, and he has been an MSU faculty member since that time. Daniel has strong clinical and research interests in companion animal endocrinology and canine hepatology. He has authored peer-reviewed manuscripts in these fields, frequently lectures on these subjects, and routinely serves as an ad-hoc reviewer for various veterinary journals.
Presentation Synopsis
1. Hyperadrenocorticism: Recognition and Diagnostic Testing (50 minutes)
2. Hyperadrenocorticism: Medical Management and Monitoring (50 minutes)
3. Approach to the Complicated Diabetic (50 minutes)
4. Case-Based Approach to Calcium Disorders (50 minutes)
5. Copper-Associated Liver Diseases (50 minutes)
6. Updates on Hypoadrenocorticism (75 minutes)
7. Feline Adrenal Disease (50 minutes)