Online Conference Dentistry and Emergency Critical Care DecemberDecember 2 - 4, 2021
Topics:
Dentistry – Dr. Donnell Hansen
Emergency Critical Care - Dr. Lisa Powell
This is an on-line CE conference, that is RACE approved as live interactive, featuring Dr. Lisa Powell and Dr. Donnell Hansen We offer this CE using the ultimate social distancing platform: ZOOM. You can earn up to 15 hours of CE with your participation in our Vet Vacation conference. Conference classes will be held  following the same schedule we planned as if we were in THE FLORIDA KEYS with us together!
Early Bird: One day $189. All three days $429. 5 CE hours per day before November 2nd then pricing will increase to $489 and $219.
Individual CE certificates will be emailed to each participant at the conclusion of the meeting.
December 2 (12:30noon -5:30pm ET)
12-12:30pm SIGN IN ON ZOOM! JUST CLICK THE LINK!
12:30-1:20pm Maximizing your potential: starting with the oral exam (DH)
1:30-2:45pm Discover dental radiology; it's a whole new world (DH)
2:45-3:00pm BREAK AND SNACK
3:00-3:50pm Nutrition in the Critical Ill (LP)
4:00-5:20pm Morbidity and Mortality Rounds (LP)



December 3 (8am - 1pm ET)
8-8:50am Surgical vs non-surgical treatment of pyothorax (LP)
9-9:50am Sepsis/SIRS (LP)
10-10:50am Septic Abdomen (LP)
10:50-11am BREAK
11–11:50am Cracked Canines; ID and treat fractured & other odd teeth (DH)
12-12:50pm Meouch: ID treatment & prognosis with feline oral disease (DH)




December 4 (8am - 1pm ET)
8-8:50am Oral tumors a general practitioner's guide (DH)
9-9:50am Malocclusions: Can you spy them? Now what? (DH)
10 –10:50pm Dental Emergencies! (DH)
10:50am -11am BREAK
11-11:50am Traumatic Injuries (LP)
12-12:50pm Crystalloid and Colloid Therapy (LP)


Description
Social Distance While you Stay at Home and Earn 15 Hours of Continuing Education!!
Dr. Donell Hansen and Dr. Lisa Powell are experts in the field of Dentistry and Emergency Critical Care!  See their topics and biographies below.
The ZOOM remote video and audio webinar platform will allow for the following:
The speaker's slide presentation will be on your device screen.
You will hear the speaker audio.
You will be able to raise your hand to ask questions and get rapid response answers
We will make this as interactive as possible.
We will send you a link to access the conference.
Based on your continued log in for the meeting, we will send a digital CE certificate of completion.
Prior to the conference, we will email you the notes and links to the event.  Zoom will be the platform.
Registration is $429 for the entire conference or $189 per day. Each day is 5 hours of CE until November 2nd then rates will increase.
Additional information
| | |
| --- | --- |
| Choose Schedule | December 2-4 (3 days) $429, December 2 only $189, December 3 only $189, December 4 only $189 |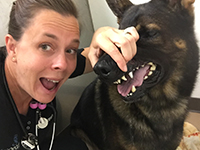 Donnell Hansen DVM, DAVDC
Dr. Hansen, a Minnesota native, toured through Iowa, Minnesota, and Oklahoma for her various degrees toward board certification in veterinary dentistry/oral surgery. In 2009, Dr. Hansen joined other specialists to form the Moxie Center in Minnesota's Twin Cities which is now known as BluePearl Veterinary Partners. She currently rotates through both the Eden Prairie and Blaine hospitals. Dr. Hansen's special interest is maxillofacial surgery, however the truth is, she loves the whole darn gig.
Presentation Synopsis
1. Maximizing your potential in veterinary dentistry; starting with the oral exam!
2. Discover dental radiology; it's a whole new world!
3. Cracked canines; a discussion on how to identify and treat fractured and other "odd" teeth.
4. Meouch: a guided tour through identification, treatment, and prognosis associated with our feline oral diseases..
5. Oral tumors; a general practitioner's guide to getting the diagnosis and supporting a family through a treatment plan It is not all about referral...
6. Malocclusions; Can you spy them? Now what?
7. Getting to yes; doing more dentistry in your practice!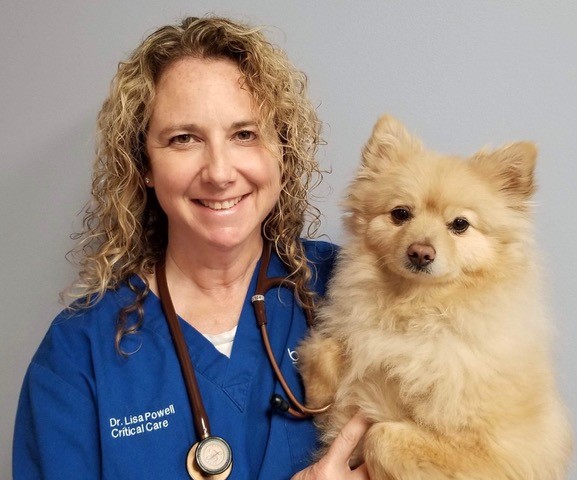 Lisa Powell graduated veterinary school from Texas A&M in 1995, completed a small animal rotating internship at the AMC in NYC in 1996, and then went on to a residency in small animal emergency and critical care at Tufts University, finishing in 1999. Dr. Powell then joined the faculty at the University of Minnesota where she worked as a clinical professor for 15 years. She is an author of more than 30 veterinary publications, and authored a book entitled "Small Animal Emergency and Critical Care: Case Studies in Client Communication, Morbidity and Mortality". She is currently an associate critical care clinician at BluePearl Veterinary Partners in Eden Prairie, Minnesota. Her clinical interests include mechanical ventilation, respiratory disease, colloid and fluid therapy, and sepsis.
Presentation Synopsis
1. Nutrition in the Critically Ill
2. Sepsis/SIRS
3. Morbidity and Mortality Rounds
4. Surgical vs. Non-surgical treatment of Pyothorax
5. Septic Abdomen
6 Traumatic Injuries
7. Crystalloid and Colloid Therapy
8. The Critical Anesthetic Patient
9. Arrhythmias in the ICU