Online Conference Cardiology and Oncology Jacobson WrightFebruary 17 - 19, 2021
Topics:
Cardiology – Dr. Jake Jacobson
Oncology- Dr. Zachary Wright
This is an on-line CE conference featuring DR. ZACHARY WRIGHT and DR. JAKE JACOBSON. We offer this CE using the ultimate social distancing platform: ZOOM. You can earn up to 15 hours of CE with your participation in our Vet Vacation conference. Conference classes will be held  following the same schedule we planned as if we were in ATLANTIS together!
Early Bird: One day $159. All three days $399. 5 CE hours per day before FEBRUARY 10th then pricing will increase to $459 and $179.
Individual CE certificates will be emailed to each participant at the conclusion of the meeting.
February 17
Zoom doors open 8:30am ET
Meeting 9am - 12pm & 6:30pm - 8:30pm ET

February 18
Meeting 9am - 12pm & 6:30pm - 8:30pm ET


February 19
Meeting 9am - 2pm ET
Description
Social Distance While you Stay at Home and Earn 15 Hours of Continuing Education!!
Dr. Jake Jacobson and Dr. Zachary Wright are experts in the field of  Cardiology and Oncology!  See their topics and biographies below.
The ZOOM remote video and audio webinar platform will allow for the following:
The speaker's slide presentation will be on your device screen.
You will hear the speaker audio.
You will be able to raise your hand to ask questions and get rapid response answers
We will make this as interactive as possible.
We will send you a link to access the conference.
Based on your continued log in for the meeting, we will send a digital CE certificate of completion.
Prior to the conference, we will email you the notes.
Registration is $399 for the entire conference or $159 per day. Each day is 5 hours of CE until February 10th.
Additional information
| | |
| --- | --- |
| Choose Schedule | February 17-19 (3 days) $399, February 17 only $159, February 18 only $159, February 19 only $159 |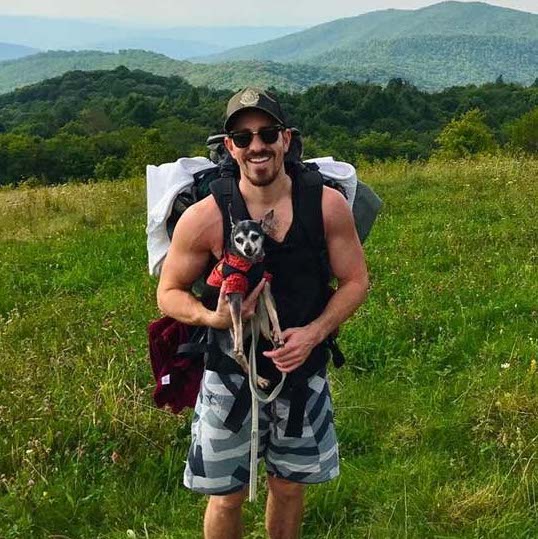 Jake Jacobson DVM, DACVIM Cardiology
Dr. Jacobson was born and raised in Charleston, South Carolina. He attended Clemson University for his undergraduate degree and then earned his DVM from the University of Georgia. Dr. Jacobson completed an internship in small-animal medicine and surgery at Colorado State University, followed by a cardiology internship in Tampa at Florida Veterinary Specialists. He continued his education with a 3-year cardiology residency at the Animal Medical Center in New York City. Dr. Jacobson works at Veterinary Specialty Care in Charleston. Outside of work, he likes to take advantage of the ever-growing cultural and recreational activities the Lowcountry of South Carolina has to offer.
Presentation Synopsis
1. Canine Cardiology: diagnosis and treatment of canine chronic valvular disease.
2. Feline Heart Disease: diagnosis and treatment of feline cardiomyopathy.
3. Congestive Heart Failure: diagnosis and treatment of canine/feline congestive heart failure
4. Syncope: a systematic approach to the syncopal patient.
5. ECG: diagnosis and treatment of common arrhythmias.
6. Pulmonary Hypertension: diagnosis and treatment of pulmonary hypertension.
7. Cardiothoracic Radiology: a Cardiologist's approach to thoracic radiography.
8. Case Studies: case-based approach to a variety of commonly encountered clinical scenarios.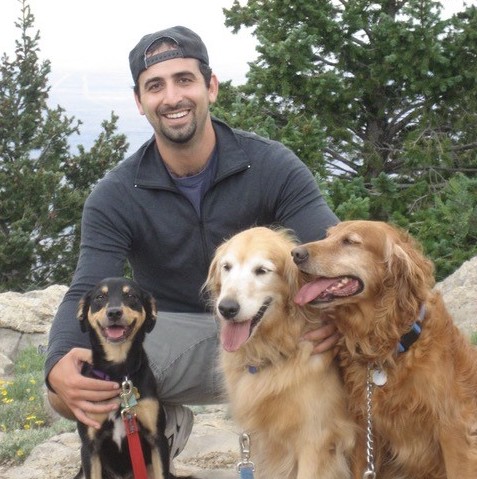 Zachary Wright, DVM, DACVIM Oncology
Dr. Ann Hohenhaus is a third generation veterinarian who is also double board certified by the American College of Veterinary Internal Medicine. She is an avid blogger and has written for multiple media outlets including www.amcny.org and vetstreet.com. In 2014, Dr. Hohenhaus was honored by the Foundation for Biomedical Research with a DeBakey Award for Excellence in Journalism for "Dogs Go To Bat Against Lou Gehrig's Disease." Dr. Hohenhaus has also created content for publications such as Ladies Home Journal and Real Simple Magazine.
Dr. Zachary Wright was raised in the DFW Area (Rockwall). He received his Bachelor of Arts degree in History from the University of Notre Dame and his veterinary medical. degree from Texas A & M. He completed a one year rotating small animal internship in medicine and surgery at VCA West Los Angeles Animal Hospital in Los Angeles, California. Dr. Wright completed his residency in small animal oncology at Texas A&M University and became a Diplomate of the American College of Veterinary Internal Medicine-Oncology in 2008.
Dr. Wright joined the staff at VCA Veterinary Care in Albuquerque, New Mexico, to open a new oncology practice. In 2012 Dr. Wright and his family moved back to North Texas to join VCA Animal Diagnostic Clinic where he now serves as Director of Oncology.
Presentation Synopsis
1. Diagnostic Cytology of Canine and Feline Tumors
2. Canine Lymphoma: Phenotypes and Treatment Advances
3. Mast Cell Tumors: The Practice Builder and Confidence Crusher
4. Canine and Feline Reproductive and Urogenital Cancer
5. Osteosarcoma Review: Three legs and a kick stand
6. There Really Are Good Tumors - Welcome to the world of long-term survival.
7. Feline Injection Site Sarcomas
8. Veterinary Oncology Ultrasound
9. Updates in Oncology