Online Conference Cardiology and Endocrinology October ZionOctober 9-11, 2021
Topics:
Cardiology - Dr. Anne Kurosawa
Endocrinology - Dr. Dave Bruyette
This is an on-line CE conference, that is RACE approved as live interactive, featuring DR. ANNE KUROSAWA and DR. DAVE BRUYEETE. We offer this CE using the ultimate social distancing platform: ZOOM. You can earn up to 15 hours of CE with your participation in our Vet Vacation conference. Conference classes will be held  following the same schedule we planned as if we were in Glacier with us together!
Early Bird: One day $189. All three days $429. 5 CE hours per day before October 2nd then pricing will increase to $489 and $219.
Individual CE certificates will be emailed to each participant at the conclusion of the meeting.
October 9 (1pm -6pm MT)
Lectures 1PM-6PM

October 10 (8am - 1pm MT)
Lectures 8am-1pm MT


October 11 (8am - 1pm MT)
Lectures 8 am - 1 pm MT

Description
Social Distance While you Stay at Home and Earn 15 Hours of Continuing Education!!
Dr. Anne Kurosawa and Dr. Dave Bruyette are experts in the field of Cardiology and Endocrinology!  See their topics and biographies below.
The ZOOM remote video and audio webinar platform will allow for the following:
The speaker's slide presentation will be on your device screen.
You will hear the speaker audio.
You will be able to raise your hand to ask questions and get rapid response answers
We will make this as interactive as possible.
We will send you a link to access the conference.
Based on your continued log in for the meeting, we will send a digital CE certificate of completion.
Prior to the conference, we will email you the notes.
Registration is $429 for the entire conference or $189 per day. Each day is 5 hours of CE until October 2nd.
Additional information
| | |
| --- | --- |
| Choose Schedule | October 9-11 (3 days) $429, October 9 only $189, October 10 only $189, October 11 only $189 |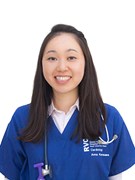 Dr. Anne Kurosawa DVM MVetMed MRCVS DipACVIM (Cardiology)
I am originally from New York City where I was born and raised. I attended Purdue University for both my undergrad and veterinary schools and really enjoyed my time living in the midwest. I adopted my dog Nola (who I got from New Orleans, hence her name) during my second year of vet school who has travelled with me all over the world. We lived in Baton Rouge, LA during my internship at LSU then in East Lansing, MI during my research fellowship at MSU and finally all the way across the pond in London for my cardiology residency. My current job as a cardiologist is very exciting and unique because we are one of only 2 places in the world that perform open heart surgery. We also have veterinary student teaching/mentorship responsibilities as well as clinical research which are great perks of the job.
Presentation Synopsis
1. Puppy murmurs: How can we better differentiate pathologic from non pathologic murmurs. Brief review and updates on common congenital cardiac diseases
breed predispositions.
2. Approach to heart murmurs in cats
3. Approach to the dyspneic cat
4. Aortic thromboembolism in cats
5. Approach to the dyspneic dog part I (mitral valve disease).
6. Approach to the dyspneic dog part II (cardiomyopathy)
7. Approach to the syncopal animal
8. ECG review
Bonus: (if time permits and if any one is interested) Heart surgery: What is new in the world of open heart surgery
This will be a short presentation for anyone that is interested as it is new and exciting treatment that I am involved in. It would be an extra bonus at the end of the CE event.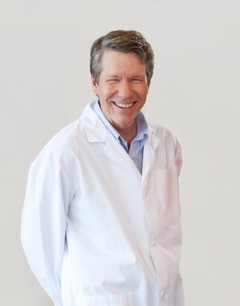 Dr. Dave Bruyette, DVM, ACVIM
Dr David Bruyette received his DVM from the University of Missouri in 1984 and completed an internship at Purdue University and residency in internal medicine at the University of California-Davis. Dr Bruyette was an Assistant Professor and Head of Internal Medicine and Director of the Analytical Chemistry Laboratory at Kansas State. Dave was medical Director at the VCA West Los Angeles Animal Hospital from Sept 1996 to Jan 2017. Currently, he is Chief Medical Officer at Anivive Lifesciences and President and CEO of Veterinary Diagnostic Investigation and Consultation. Dr Bruyette is a diplomate of the American College of Veterinary Internal Medicine.
Presentation Synopsis
1. Diagnosing Hyperadrenocorticism
2. Treating Hyperadrenocorticism
3. Diabetes in Dogs and Cats
4. Insulin Resistant Diabetes
5. Managing Hypothyroidism in Dogs
6. Treating Feline Hyperthyroidism
7. Polyuria and Polydipsia
8. Adrenal Disease in Cats including Cushing's, Addison's disease and hyperaldosteronism
9. Feline Acromegaly
10. Canine and Feline Calcium Disorders
11. Hypoglycemia