Online Conference: Behavior and SurgeryDecember 11 - 13, 2020
Topics:
Surgery – Dr. Robert Novo
Behavior – Dr. Chris Pachel
This is an on-line CE conference featuring DR. CHRIS PACHEL and DR. ROBERT NOVO. We offer this CE using the ultimate social distancing platform: ZOOM. You can earn up to 15 hours of CE with your participation in our Vet Vacation conference. Conference classes will be held  following the same schedule we planned as if we were in ST. CROIX together!
Early Bird Registration is $399 for the entire conference or $159 per day. Each day is 5 hours of CE. Please click on the registration button to register for this on-line Vet Vacation CE conference. Thank you!  Regular rate pricing will increase on December 4th to $459 and $179.
Individual CE certificates will be emailed to each participant at the conclusion of the meeting.
December 11 (1pm -6pm ET)
1pm Incorporating Behavior into Patient Care – Pt I and II (Both)
3pm Tracheal Collapse (RN)
4pm Do you see what I see? (CP)
5pm Incorporating new pets into the household (CP)

December 12 (9am - 2pm ET)
9am Prescribing for Behavior CP
10am Getting the right details! CP
11am Commissurotomy and plasty CP
12n Lip Resections RN
1pm Skin Flaps - on the face RN


December 13 (9am - 2pm ET)
9am Feline Urethral Obstruction RN
10am Burn wound management RN
11am Pitfalls in socialization CP
12n Feline nuisance behaviours CP
1pm Feline human directed aggression CP
Description
Social Distance While you Stay at Home and Earn 15 Hours of Continuing Education!!
Dr. Chris Pachel and Dr. Robert Novo are experts in the field of  Behavior and Surgery.  See their topics and biographies below.
The ZOOM remote video and audio webinar platform will allow for the following:
The speaker's slide presentation will be on your device screen.
You will hear the speaker audio.
You will be able to raise your hand to ask questions and get rapid response answers
We will make this as interactive as possible.
We will send you a link to access the conference.
Based on your continued log in for the meeting, we will send a digital CE certificate of completion.
Prior to the conference, we will email you the notes via a link.
EARLY BIRD SPECIAL:  Register before December 4: $399 for the full 3 days, or $159 for a single day pass! Regular Registration pricing increases to $459 after December 4th for the full 3 days or $179 for the single day. Please click on the registration button to register for this on-line Vet Vacation CE conference. Thank you!
Additional information
| | |
| --- | --- |
| Choose Schedule | December 11-13 (3 days) $399, December 11 only $159, December 12 only $159, December 13 only $159 |
Animal Behavior - Dr. Chris Pachel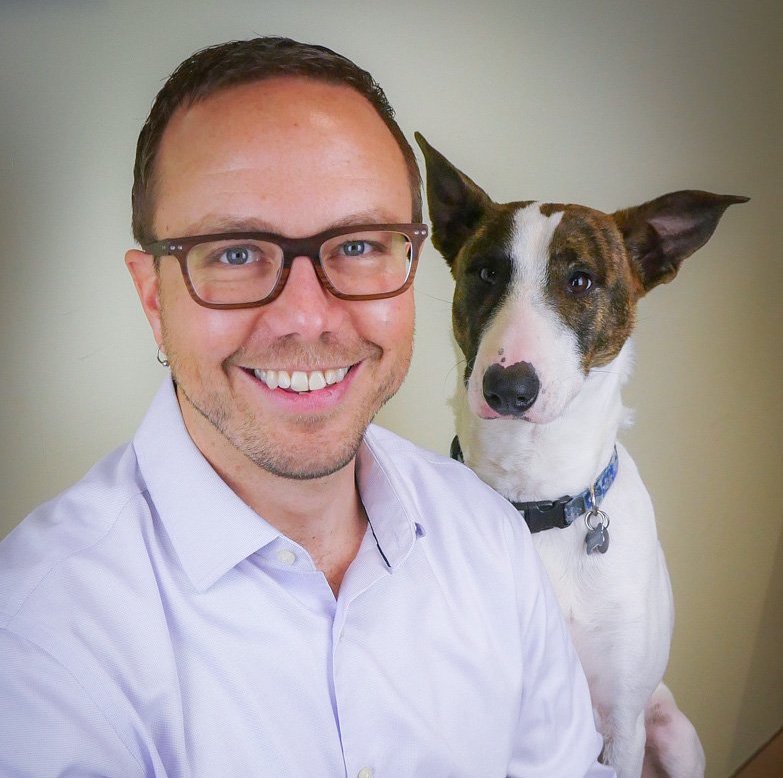 Dr. Chris Pachel ACVB Behavior
Christopher Pachel, DVM, DACVB received his veterinary degree from the University of MN in 2002 and worked as a general practitioner for two years in the Minneapolis-St. Paul area prior to the start of his residency program. He operated a house-call behavior practice in the Minneapolis-St. Paul area until 2010 and became board certified by the American College of Veterinary Behaviorists, also in 2010.
He is currently the owner of the Animal Behavior Clinic in Portland, OR, lectures regularly throughout the US and Canada, and has taught courses in veterinary behavior at the University of MN and at the Virginia Maryland Regional College of Veterinary Medicine. He has published research on feline water consumption preferences, wrote a book chapter on Intercat Aggression for the May 2014 issue of Veterinary Clinics of North America: Small Animal Practice, and is co-author of a book chapter on Pet Selection for Animal Assisted Therapy.
Presentation Synopsis
1. Incorporating behavior into patient care (collaboration talk with Robert Novo)
2. Pitfalls in Canine Socialization
3. Feline nuisance behaviors
4. Room for one more; incorporating new pets into household
5. Getting the right details; efficient information gathering
6. Do you see what I see; medical issues masquerading as behavior problems
7. Prescribing for behavior; practical pyschopharmacology
8. Navigating difficult conversations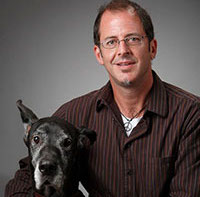 Dr. Robert Novo ACVS Surgery
Dr. Novo received his DVM from the University of Florida, completed a Small Animal Medicine and Surgery internship at the University of Minnesota, followed by a Small Animal Surgery internship at the Affiliated Veterinary Specialists in Orlando, Florida. He returned to the UofM for a residency in Small Animal Surgery, and received Diplomate status at the American College of Veterinary Surgeons in 2001. Dr. Novo remained at the UofM as an Associate Clinical Professor and became the Head of the Small Animal Surgery Department. In 2010 he left Minnesota and moved to the west coast. He joined Columbia River Veterinary Specialists in Vancouver, Washington, a busy emergency and specialty hospital. Dr. Novo has authored publications in veterinary journals and chapters in the Current Veterinary Therapy XIV and XV. He continues to serve as a reviewer for the Veterinary Surgery journal.
Presentation Synopsis
1. Medical and Surgical Management of Urinary Incontinence
2. Laryngeal Paralysis: Is this the first sign of a greater neuromuscular disease?
3. Ovariectomy vs. Ovariohysterectomy: Should the uterus stay or should it go?
4. An Algorithm for Management of Traumatic Wounds
5. If I tell you … I'll have to kill you: Tricks, tips, and ideas for common reproductive procedures.
6. TPLO, TTA, Extracapsular Suture and Tightrope … Oh My!
7. Incorporating Behavior into Patient Care: Joint Perspectives From a Surgeon and a Behaviorist, Part I&II