New Orleans 2021 November 5 - 7, 2021
Topics:
Exotic Pet Medicine - Dr. Peter M. Digeronimo
Exotic Pet Medicine - Dr. La'Toya Latney
Learn about avian, pocket pets, and exotic pet medicine in the exciting city of New Orleans. Our sessions will be November 5-7. Extend your stay to explore the French Quarter, the Jazz and the Zoo.
November 5
Registration 12:30pm-1pm
Conference 1pm-6pm
1-1:50pm Exotic Animal Nutrition PD
2-2:50pm Manual restraint and sedation of birds and reptiles PD
3-3:50pm Clinically relevant avian anatomy PD
3:50-4pm BREAK AND SNACK
4-4:50pm Acute Abdomen in Rabbits - Not always GI Stasis LL
5-5:50pm Backyard Poultry LL
Cocktail Reception 6:15pm-7:15pm

November 6
Breakfast 7am-8 am
Conference 8am-1pm
8-8:50am Updates on Infectious Diseases in Captive Reptiles LL
9-9:50am Prognostic Help for Critical Small Mammals LL
10-10:50am Updates: Small Mammal, Reptile, & Avian Analgesics LL
10:50am-11am BREAK AND SNACK
11–11:50am Approach to the new bird exam PD
12-12:50pm Reptile anatomy, physiology, and husbandry PD


November 7
Breakfast 7am-8am
Conference 8am-1pm
8-8:50am Diagnostic techniques in birds and reptiles PD
9-10:15am Amphibian medicine 101 PD
10:15am -10:30am BREAK AND SNACK
10:30 –11:45pm Anesthetic Arrests- CPR with Improved Recovery Success LL
12-12:50am Lizard Reproductive Surgery:Yolk Coelomitis Emergency LL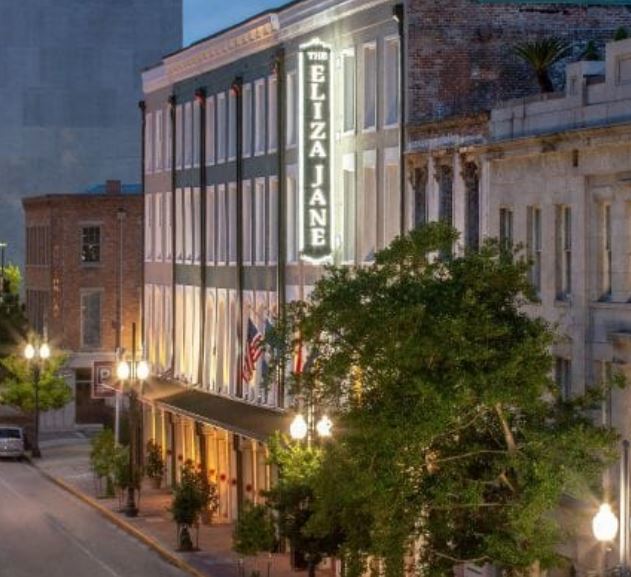 Call in: 504-882-1234 Option 2
Referring Code/Group Name: VetV
Room Rate: $149+ 16.2% plus $1 tax (1 King) $199+ 16.2% plus $1 tax (2 Queen) plus applicable service fees and hotel fees in effect at the time of event
Hotel is in New Orleans' central business district within walking distance of the French Quarter and the Arts District. Like New Orleans itself, The Eliza Jane is imbued with a certain je ne sais quoi, a sparkling magic you can feel while roaming the hotel's historic hallways and exploring the city's vibrant neighborhoods.
Accommodations are limited at this special rate. Please book and register early!
Arrangements have been made so you can extend your vacation 3 days before and/or after your destination seminar at the same rate if rooms are available at the property. Call early to secure your choice of rooms
Conference Hotel is 20 minutes from New Orleans Airport (MSY). All local transportation is easily accessible including the famous St. Charles Trolley.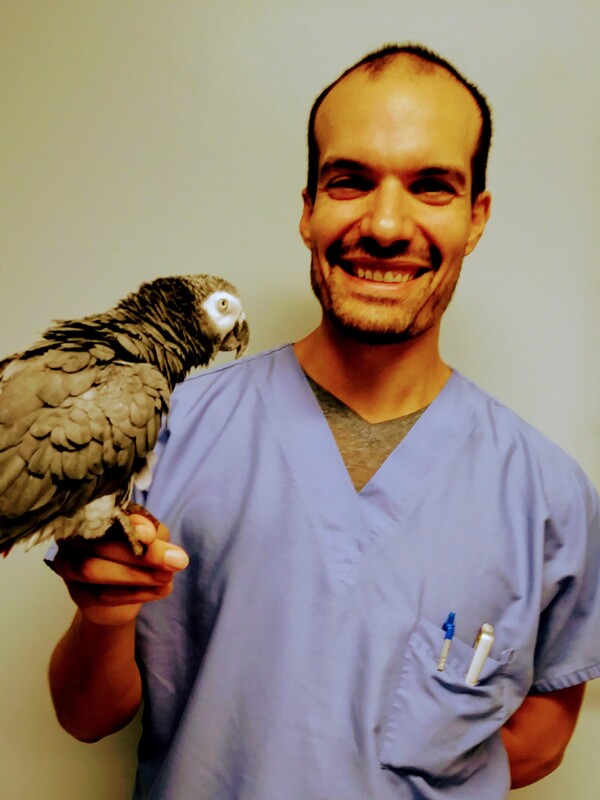 Peter M. Digeronimo, VMD, MSC, DIPL. ACZM
Dr. Pete DiGeronimo is a native of Jersey City, NJ and studied biology at Drew University prior to earning a VMD and Certificate in Veterinary Public Health from the University of Pennsylvania in 2010. After 5 years in small animal and exotics practice, he completed a Zoological Medicine Internship at Louisiana State University, Baton Rouge Zoo and Audubon Nature Institute and a master's in Wildlife and Ecosystem Health from the University of Edinburgh in 2016. Dr. DiGeronimo spent several years as a clinical instructor in the Exotic Companion Animal Medicine Service at PennVet before accepting his current position as veterinarian for Adventure Aquarium in Camden, NJ. He became a board-certified specialist in zoological medicine in 2020. He continues to teach exotic animal medicine for undergraduates and veterinary students and to work at an exotics specialty hospital. He has co-authored over 30 publications on zoo, exotics, and wildlife medicine and is currently investigating the health and conservation of various species including sharks, rays, sloths, and elephants.
Presentation Synopsis
Exotic animal nutrition (50 minutes)
Manual restraint and sedation of birds and reptiles (50 minutes)
Clinically relevant avian anatomy (50 minutes)
Approach to the new bird exam (50 minutes)
Reptile anatomy, physiology, and husbandry (50 minutes)
Responsible wildlife tourism (30 minutes)
Diagnostic techniques in birds and reptiles (75 minutes)
Amphibian medicine 101 (50 minutes)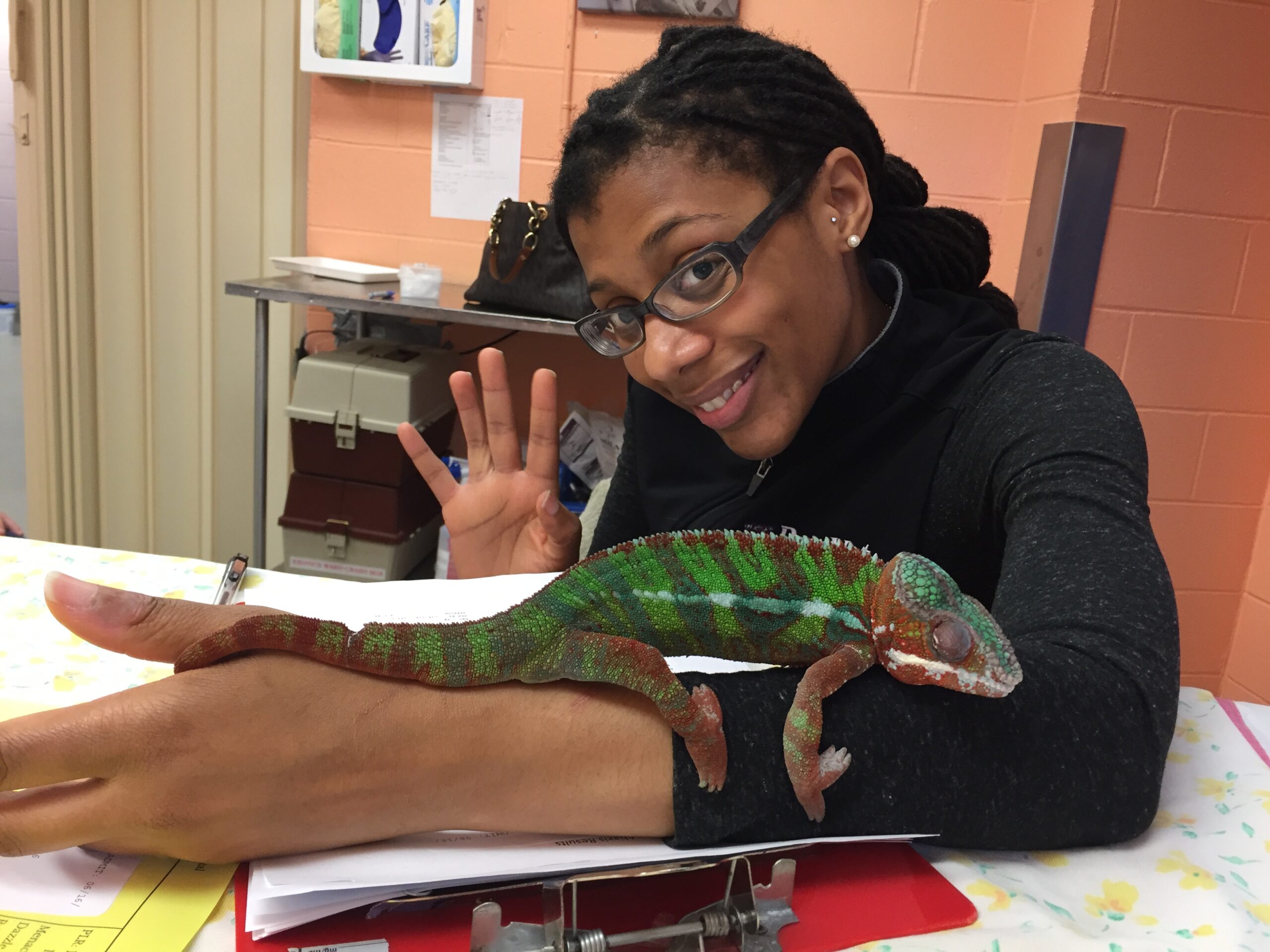 La'Toya Latney, DVM, Dip. ECZM (ZHM), DABVP (Reptile & Amphibian)
Dr. La'Toya Latney is the Attending Clinician at the Animal Medical Center in New York City and an Adjunct Associate Professor of Clinical Zoo & Exotic Medicine at PennVet. She's boarded in Reptile & Amphibian Medicine (ABVP) and Zoo Health Management (ECZM). As an adjunct professor of Clinical Zoo and Exotic Animal Medicine, Dr. Latney tackles patient care using an integrated evidence-based approach for all species. As a progressive patient advocate, she brings a contagious enthusiasm for celebrating the physiology, anatomy, and medicine of exotic and zoo animals. Her special interests include reptile infectious diseases, comparative critical care and adapted emergency response for exotics, translational medicine, innovative surgical techniques for all species, and reptile husbandry and nutrition. She is a board member for the Association of Reptile & Amphibian Veterinarians and publishes review articles, studies, and case reports in several veterinary journals.  
Presentation Synopsis
1. The Acute Abdomen in Rabbits - It's not always GI Stasis
2. Backyard Poultry
3. Updates on Infectious Diseases in Captive Reptiles
4. Prognostic Help from the Literature for Critical Small Mammals
5. Analgesia Anybody? Updates on Small Mammal, Reptile, and Avian Analgesics
6. Anesthetic Arrests- A CPR Approach with Improved Recovery Success
7. Lizard Reproductive Surgery 101- Yolk Coelomitis is an Emergency
8. Antibiotics Updates from The Literature and the Field