New Orleans 2020 April 8 - 10, 2020
Topics:
Avian Medicine & Pocket Pets - Dr. Olivia Petritz
Avian and Exotic Medicine - Dr. Steven Thompson
Learn about avian, pocket pets, and exotic animal veterinary in the exciting city of New Orleans during Holy Week 2020. Our sessions will be April 8-10 and Easter will be on April 12, the following Sunday. Extend your stay to watch the Easter Parade on Sunday morning.
April 8
Registration 12:30pm-1pm
Conference 1pm-6pm
Cocktail Reception 6:15pm-7:15pm

April 9
Breakfast 7am-8 am
Conference 8am-1pm

April 10
Breakfast 7am-8am
Conference 8am-1pm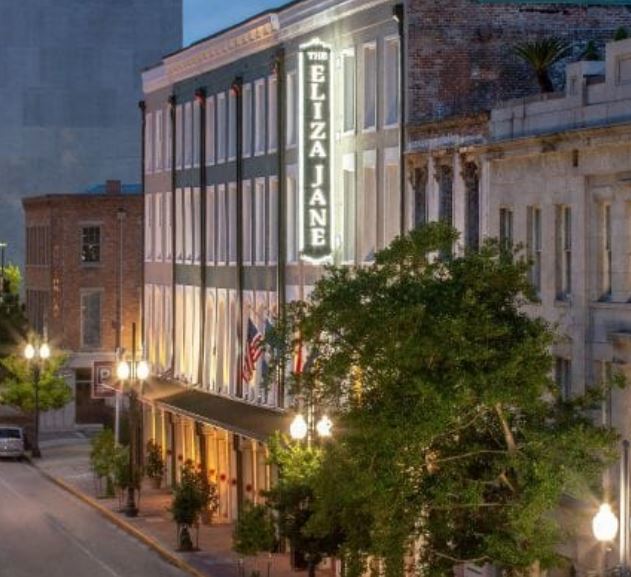 Call in: 504-882-1234
Referring Code/Group Name: Vet Vacation CE
Room Rate: $179+ 15.2% plus $1 tax (1 King) $199+ 15.2% plus $1 tax (2 Queen)
Hotel is in New Orleans' central business district within walking distance of the French Quarter and the Arts District. Like New Orleans itself, The Eliza Jane is imbued with a certain je ne sais quoi, a sparkling magic you can feel while roaming the hotel's historic hallways and exploring the city's vibrant neighborhoods.
Accommodations are limited at this special rate. Please book and register early!
Arrangements have been made so you can extend your vacation 3 days before and/or after your destination seminar at the same rate if rooms are available at the property. Call early to secure your choice of rooms
Conference Hotel is 20 minutes from New Orleans Airport (MSY). All local transportation is easily accessible including the famous St. Charles Trolley.
Avian and Exotic Medicine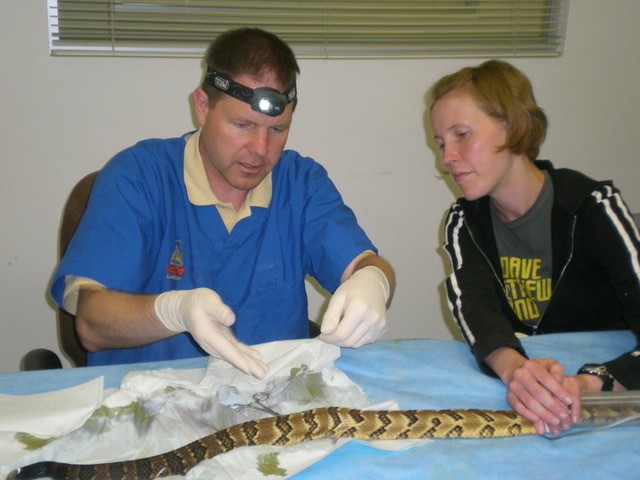 Dr. Steven B Thompson DVM, DABVP
Dr. Steve Thompson is a clinical associate professor at Purdue University and head of the Pet Wellness initiative including dogs, cats and exotic pets. He has been an ABVP diplomate in Canine and Feline practice since 2000. After an early internship and working as a keeper at the Cincinnati Zoo, he has continued his interest in working with exotic pets and wildlife conservation. He saw over 10% exotics while a small animal associate in AAHA 5 doctor hospital in Rockville, MD and then advised the Raptor Rehab program and saw exotic pets while a clinical faculty member at The Ohio State University College of Veterinary Medicine. For the past 24 years, he has expanded Purdue's caseload to include over 600 exotic pet visits each year, both primary care and advanced care needs, including emergencies and referrals.
He leads the Primary Care dog, cat and exotic pet rotations for 3rd and 4th year DVM and RVT student rotations and is affiliated with Purdue's Center for the Human – Animal Bond and Center for Animal Welfare Science. He has authored a chapter on pharmacotherapy for phobias and research articles and abstracts related to feline urologic disorders, vaccines and immunology, surgery and pain management in conservation research with endangered species and veterinary practice economics for veterinary students. He served on the AAHA canine life stage wellness taskforce and the 2012 and subsequent 2019 update publications of these guidelines. He has presented topics at international meetings, including exotic pet and zoo conservation meetings, in Canada, the Czech Republic, Austria, Germany, Budapest and Japan. He is involved with several conservation organizations and has provided veterinary care in wildlife cooperatives with the US Fish & Wildlife service as well as the Ohio, Michigan and Indiana DNR related to Peregrine Falcons, Whooping Cranes, River Otters, Hellbender salamanders and Timber Rattlesnakes.
Presentation Synopsis
1. Common GI problems of Ferrets
2. Dietary Disorders in Rabbits
3. Dental Disease in Exotic Companion Mammals
4. Emergency! What do I do!
5. Clinical Avian Anatomy for the Small Animal Practitioner
6. Tortoise Overview – Don't be frightened by the Shell
7. America's Favorite Lizard – Dragon medicine
8. Drs who DooAlot for ALittle Guy: Reptile or Avian case presentations/interactive discussion
Avian and Exotic Animal Medicine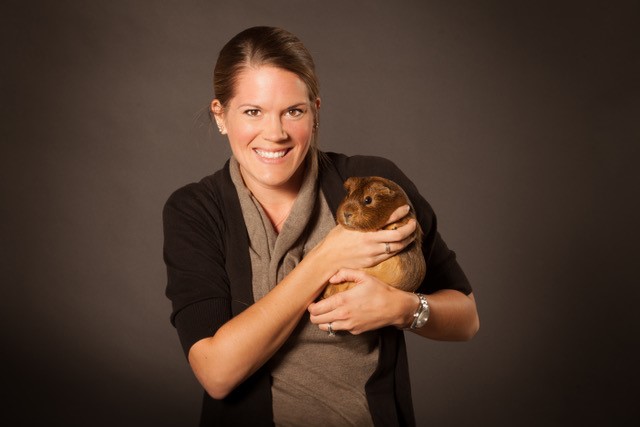 Olivia Petritz DVM, DACZM
Olivia Petritz completed her undergraduate and veterinary degree at Purdue University in Indiana. Following graduation, she completed a small animal rotating internship at a specialty hospital in San Diego, CA followed by an exotic animal internship at Gulf Coast Avian and Exotics in Houston, TX.
Dr. Petritz returned to California to complete an ACZM residency at the University of California, Davis in companion exotics and zoo medicine, and achieved board certification in November of 2013. She then founded an exotics service at a specialty hospital in Los Angeles and worked there for three years prior to starting as an assistant professor at NC State in 2017. She shares her home with her husband, two children, two dogs, a cat, a guinea pig, and the noisiest one of everyone, a cockatiel.
Presentation Synopsis
- Avian Radiology review and case presentations
- Avian Emergencies and case presentations
- Small mammal radiology and case presentations
- Small mammal emergencies and case presentations
- Updates on zoonotic diseases of exotics pets
- Updates on analgesics in small mammals and birds
- Common emergencies of reptiles
- Reptile radiology and case presentations