Myrtle Beach, SC 2021August 12-14, 2021
Topics:
Clinical Pathology - Dr. Holly Brown
Internal Medicine - Dr. Mark Acierno
When you're here, the beach is your playground with over 60 miles of sand, sun and sparkling Atlantic Ocean. And while a trip to our beach is a must when visiting the Myrtle Beach area, the fun extends beyond our shores to over thousands of area activities and attractions.
August 12
Registration 12:30pm-1pm
Conference 1pm-6pm
Cocktail Reception 6:15pm-7:15pm

August 13
Breakfast 8am-9 am
Conference 9am-2pm

August 14
Breakfast 8am-9am
Conference 9am-2pm
Hilton Myrtle Beach Resort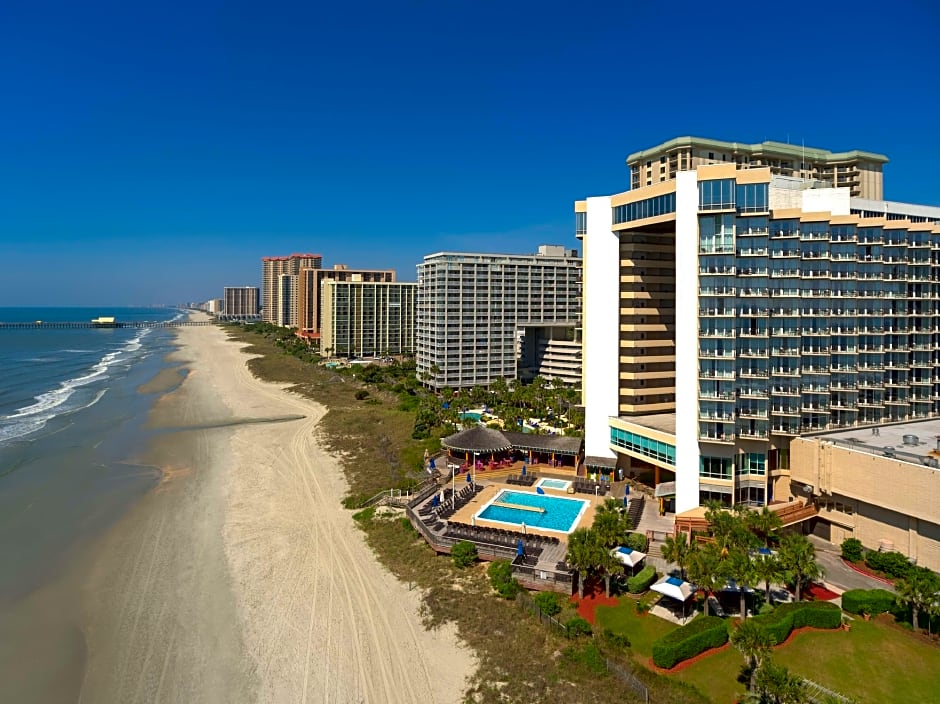 Call in: 1-800-876-0010
Referring Code/Group Name: Vet Vacations CE I SRP code:Vet
Room Rate: Standard Guestroom $249+ 12% taxes 1 King or 1 King and 1 Queen, Resort fee reduced to $18
Accommodations are limited at this special rate. Please book and register early! Last date to book July 12th.
Arrangements have been made so you can extend your vacation 3 days before and/or after your destination seminar at the same rate if rooms are available at the property. Call early to secure your choice of rooms.
(MYR) Myrtle Beach Regional airport is 3 miles away
(CHS) Charleston, SC is a 2 hour drive to Myrtle Beach
Holly Brown, DVM, PhD, DACVP
Dr. Holly Brown received her DVM from the University of Georgia and worked in small animal private practice in Colorado and North Carolina. She returned to UGA for a residency in clinical pathology and additionally obtained her doctorate degree in pathology, studying Cytauxzoon felis infection in domestic and wild cats. After completion of her residency and PhD, Dr. Brown remained on as a faculty member at UGA where she served as a diagnostic clinical pathologist, instructor, and collaborative researcher. Dr. Brown then joined Metzger Animal Hospital's large general and referral practice in State College, PA as an on-staff clinical pathologist. There she sees a wide variety of diagnostic submissions and enjoys playing an important role at the interface of diagnostic testing and patient care. Dr. Brown fulfills her passion for teaching providing mentorship opportunities and continuing education lectures and wetlabs.
Presentation Synopsis
Day 1 (2 hours)
· Don't toss that fluid: In-clinic effusion analysis (Part I)
· Don't toss that fluid: In-clinic effusion analysis (Part II)
Day 2 (3 hours)
· Diagnostics for the anemic patient: When it's not IMHA
· Interpreting thrombocytopenias and coagulopathies
· Urinalysis: Why pan for gold?
Day 3 (2.5 hours)
· Tying it all together: Maximizing laboratory diagnostics (Part I)
· Tying it all together: Maximizing laboratory diagnostics (Part II)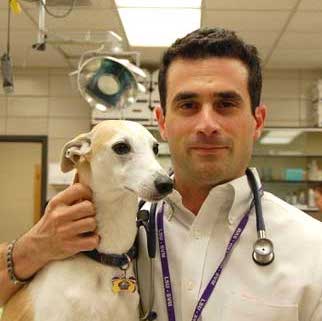 Mark Acierno received his DVM from Mississippi State University in 2000. After completing an internship in small animal medicine and surgery, he completed an internal medicine residency at Tufts University. He is a professor at Midwestern University, a boarded internal medicine specialist and a member of the Society of Veterinary Nephrology and Urology. His research interests include hypertension, kidney disease and renal replacement therapies. Dr. Acierno is the author of more than 40 peer-reviewed publications and 15 book chapters. Currently, he is developing one of the most comprehensive nephrology / urology programs in the world, which is based out of Phoenix AZ.
Presentation Synopsis
1. Challenging UTI and antimicrobial therapy
2. Kidney emergencies - Emergency treatment of nephrotoxins.
3. FLUTD
4. IMHA/ITP - an internist's prospective
5. Managing Chronic Enteropathies in Dogs
6. Hypertension - new guidelines new recomendations