Glacier National Park Whitefish, Montana 2023June 12 - 14, 2023
Topics:
Ophthalmology - Dr. Terah Webb
Nephrology and Urology - Dr. Mark Acierno
The conference hotel is The Lodge at Whitefish Lake.  The meeting is held outdoors in a Lakeside Pavilion.  Learn about Ophthalmology and Nephrology/Urology surrounded by mountains and the pristine water of Whitefish Lake. Our lodging is only 30-minutes from Glacier National Park and 10-minutes from the myriad of fun summer activities at Whitefish Mountain Resort.
June 12, 2023
12:30-1pm REGISTRATION: Sign in and pick a seat! Lakeside Pavilion
1:00-1:50pm Acute Kidney Injury: An Update (MA)
2:00-3:15pm Improving the Life of Feline Patients with CKD (MA)
3:15-3:35pm BREAK AND SNACK
3:35-4:50pm Ophthalmic Examination Techniques & Tips (TW)
5-5:50pm Adnexal Disease in Small Animals (TW)
6:15-7:15pm WELCOME MINGLE Viking Patio


June 13, 2023
7-8am Breakfast Buffet for Attendees Boatclub Lounge
8-8:50am Ocular Emergencies 101 (TW)
9-9:50am When the Pressure is On: Glaucoma (TW)
10-10:45am Dry Eye: It's Not About the Schirmer Tear Test (TW)
10:45am-11am BREAK AND SNACK
11am–11:50am Canine Incontinence: Diagnosis and Treatment (MA)
12-12:50pm Making Sense of the New UTI Antimicrobial Recommendations (MA)
1pm EXPLORE AND ENJOY GLACIER NATIONAL PARK!


June 14, 2023
7-8am Breakfast Buffet for Attendees Boatclub Lounge
8-8:50am Hypertension New Drugs, New Recommendations (MA)
9-9:50am Feline Lower Urinary Tract Disease (MA)
10-10:45am Vomiting Cats – a Practical Approach (MA)
10:45am -11am BREAK AND SNACK
11-11:50am Ophthalmic Surgery in General Practice (TW)
12-12:50pm Ulcers: to Grid or Not to Grid, That is the Question (TW)
1pm Conference Concludes: Book Your Next VetVacationCE!
The Lodge at Whitefish Lake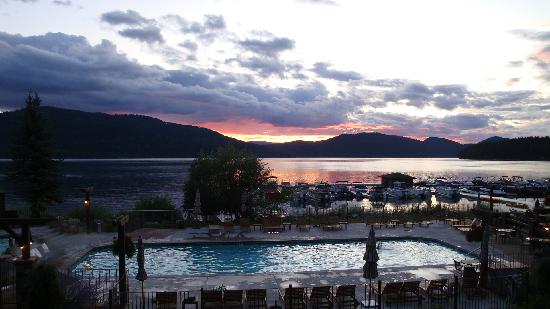 Call in: 406.863.4058
Referring Code/Group Name: ID: VETVAC23 | Password: WHITEFISH
Room Rate: Rate:$289 plus 8% Montana Accommodations tax, 3% resort tax, 1% community sustainability tax, 1% Whitefish Lake Institute Assessment and 10% resort services fee. King Classic or 2 Queen Classic room. Upgraded rooms are also available. Accommodations are limited at this special rate. Please book and register early! $40 rollaway fee available. No pets and all rooms are non-smoking.
You can extend your vacation 3 days before or after at The Lodge at Whitefish Lake at the same rate as long as rooms are available. If you need a room extended beyond checking in June 11th and out June 14th please call 406.863.4058. Rooms will not be available after May 12th. This hotel will sell out, so book as soon as possible. One night's room and tax will be collected at the time of booking to guarantee the reservation. Fourteen days before arrival the remaining balance will be due on the entire stay and will be charged to the credit card placed on file, at this point the reservation is non-refundable and non-transferable.
Complimentary transportation is available to downtown Whitefish the Firebrand Hotel and to the Whitefish Lake Golf Course.
Airport shuttles can be arranged with advanced reservations.
There is free parking and complimentary wireless internet. Internet is not strong in Montana.
Park passes are required to enter Glacier National Park. Go to www.recreation.gov to secure your pass early.
Airport Distance: 16 minutes from Glacier International Airport (FCA). Many domestic airlines serve FCA.
Complimentary transportation is available from the Glacier Park International Airport (FCA) and the Amtrak Station with 24 hour advance notice.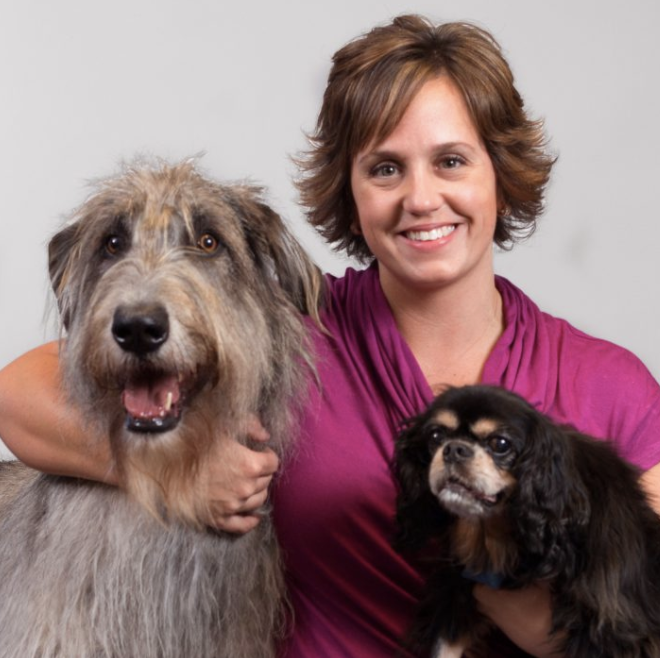 Dr. Terah Webb, DVM, DCVO
Terah Webb, DVM, DACVO, is a Veterinary Ophthalmologist at MedVet Columbus as well as the Pharmacy Committee Chair for all MedVet locations. She has been a part of the ophthalmology team since 2003. Dr. Webb attended The College of Wooster where she earned a Bachelor of Arts degree in 1998 and The Ohio State University where she earned a Doctor of Veterinary Medicine degree in 2002. Following her graduation from veterinary school, Dr. Webb completed a yearlong internship in small animal medicine and surgery at Carolina Veterinary Specialists and a three-year Residency in ophthalmology at MedVet Columbus and The Ohio State University College of Veterinary Medicine.  Since becoming a board-certified in 2006, Dr. Webb helped pioneer endolaser cyclophotocoagulation glaucoma surgery for dogs and cats.  Dr. Webb's work has been widely published in peer-reviewed journals, including the Journal of the American Veterinary Medical Association, Veterinary Ophthalmology, and Molecular Vision. She has also served as a principal investigator in several clinical trials, including a novel therapy to prevent diabetic cataracts. An active advocate of continuing education for veterinary professionals, she has lectured on various small animal ophthalmology topics both regionally and nationally.  Her goal with each lecture to general practitioners is to make ophthalmic disease easy to understand and help them walk away with "pearls" for their own daily practice.
Presentation Synopsis
1. Ophthalmic Examination Techniques & Tips
2. Adnexal Disease in Small Animals
3. Ocular Emergencies 101
4. When the Pressure is On: Glaucoma
5. Dry Eye: It's Not About the Schirmer Tear Test
6. Ophthalmic Surgery in General Practice
7. Ulcers: to grid or not to grid, that is the question
8. Enucleation: Indications, Techniques & Tips
9. So Much to Read So Little Time: What's New in Veterinary Ophthalmology
10. Ophthalmic Medications
11. Retinal Exam Techniques, Diseases & Therapies
12. Acute Blindness: A case-based approach
13. Diagnosing and Treating Corneal Diseases in the older dog
14. Basic Ocular Anatomy & Diseases of the Eye
15. Bulldog Ophthalmology
16. The Eye and Ocular Diseases of Herding Dogs
17. Uveitis: Diagnosing and Treatment Algorithms for Canine & Feline Patients
18. Canine Cataract Patients: Working with your local ophthalmologist for optimal outcomes
19. Corneal disease 101
20. Feline Ophthalmology
21. Allergic Ophthalmic Disease of Dogs and Cats
22. Ocular Manifestation of Diabetes
23. Ocular Manifestations of Endocrinopathies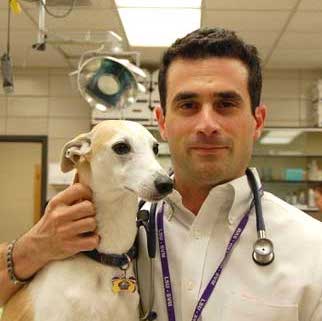 Dr. Mark Acierno, DVM, DACVIM
Dr. Mark Acierno received his DVM from Mississippi State University in 2000. After completing an internship in small animal medicine and surgery, he completed an internal medicine residency at Tufts University. He is a professor at Midwestern University, a boarded internal medicine specialist and a member of the Society of Veterinary Nephrology and Urology. His research interests include hypertension, kidney disease and renal replacement therapies. Dr. Acierno is the author of more than 40 peer-reviewed publications and 15 book chapters. Currently, he is developing one of the most comprehensive nephrology / urology programs in the world, which is based out of Phoenix AZ.
Presentation Synopsis
1. Challenging UTI and antimicrobial therapy
2. Kidney emergencies - Emergency treatment of nephrotoxins.
3. FLUTD _ Help I cannot pee!
4. IMHA/ITP - an internist's prospective
5. Managing Chronic Enteropathies in Dogs
6. Hypertension - new guidelines new recomendations
7. Acute Kidney Injury
8. Improving the quality of life for cats with Chronic Kidney Disease