Islamorada – Florida Keys 2020 November 03 - 05, 2020
Topics:
Internal Medicine and Nephrology – Dr. Mark Acierno
Endocrinology - Dr. Dave Bruyette
Spend some time on a beach vacation in the spectacular Florida Keys while learning about veterinary internal medicine, nephrology, and endocrinology.
November 3
Registration 12:30pm-1pm
Lecture 1pm-6pm
Cocktail Hour with Hors d'oeuvres 6:15pm-7:15pm

November 4
Breakfast 7am-8 am
Lecture 8am-1pm

November 5
Breakfast 7am-8am
Lecture 8am-1pm
Call in: 800-327-2888
Referring Code/Group Name: Vet Vacation CE
Room Rate: $199+ 12.5% tax and $22.50 resort fee, weekend rate is $299 per night
Cheeca Lodge does not have a booking link through reservations. Please call 305-664-4651 between 8:00 AM-6:00 PM EST.
Accommodations are limited at this special rate. Please book your room directly with the Cheeca Lodge at 800-327-2888 or email reservations@cheeca.com.
We have made arrangements so you can extend your vacation before and/or after your destination seminar at the same rate if rooms are available at the property. The room rate to extend is $199 for weekdays and $299 for weekend days plus 12.5% tax and $22.50 resort fee per night. Call early to secure your choice of rooms.
The Cheeca Lodge & Spa is known for turquoise water, towering palms and calm breezes where you can indulge in mind, body and spirit on the Atlantic Ocean in the Florida Keys. The Cheeca Lodge is located in the Sportfishing Capital of the World. The Cheeca has the longest fishing pier in the Florida Keys. Acitivities available at the luxury resort include snorkeling, sea kayaking, bicycling, and scuba diving.
The resort features world-class accommodations:
• 27 acres of lush gardens.
• Adult and family pools
• Three first-class restaurants on-site
• Jack Nicklaus-designed 9-hole par 3 golf course
• Unlimited use of fishing equipment, sea kayaks, bicycles and more
• Camp Cheeca environmental program for kids
• Pampering spa and fully-equipped fitness studio
• Saltwater Lagoon for swimming and snorkeling
• Oceanfront Tiki Bar
The Cheeca Lodge is 1 hour and 50 minutes from the Miami International Airport (MIA) and 2 hours and 30 minutes from the Ft. Lauderdale International Airport (FLL). Both airports have non-stop from most major US and Canadian cities. The best transportation to The Cheeca Lodge in the Florida Keys is car rental. The drive to the Cheeca is breathtaking.
Internal Medicine and Nephrology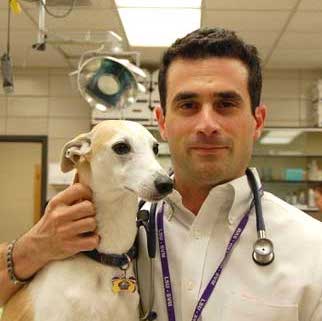 Mark Acierno received his DVM from Mississippi State University in 2000. After completing an internship in small animal medicine and surgery, he completed an internal medicine residency at Tufts University. He is a professor at Midwestern University, a boarded internal medicine specialist and a member of the Society of Veterinary Nephrology and Urology. His research interests include hypertension, kidney disease and renal replacement therapies. Dr. Acierno is the author of more than 40 peer-reviewed publications and 15 book chapters. Currently, he is developing one of the most comprehensive nephrology / urology programs in the world, which is based out of Phoenix AZ.
Presentation Synopsis
1. Acute Kidney Injury
2. Improving the quality of life for cats with Chronic Kidney Disease
3. Leptospirosis: Current Recommendations and What is the Risk to Veterinary Professionals
4. Nephrotoxicosis: Ethylene Glycol and Beyond
5. Now how do we turn off this spigot??? (Diagnosing and treating canine Incontinence)
6. Help! Help! I can't pee!! (Feline Lower urinary tract disease)
7. Hypertension
8. Protein Losing Nephropathy
9. Canine geology (uroliths)
10. Intro to dialysis medicine - how does it work and when to refer
11. An introduction to Acid / Base disorders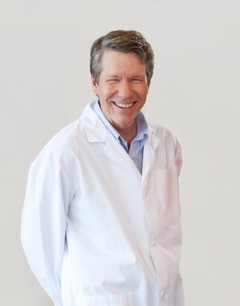 Dave Bruyette, DVM, ACVIM
Dr David Bruyette received his DVM from the University of Missouri in 1984 and completed an internship at Purdue University and residency in internal medicine at the University of California-Davis. Dr Bruyette was an Assistant Professor and Head of Internal Medicine and Director of the Analytical Chemistry Laboratory at Kansas State. Dave was medical Director at the VCA West Los Angeles Animal Hospital from Sept 1996 to Jan 2017. Currently, he is Chief Medical Officer at Anivive Lifesciences and President and CEO of Veterinary Diagnostic Investigation and Consultation. Dr Bruyette is a diplomate of the American College of Veterinary Internal Medicine.
Presentation Synopsis
1. Diagnosing Hyperadrenocorticism: We will review the common diagnostic tests used in the evaluation of hyperadrenocorticism in dogs and highlight the advantages and disadvantages of each of these protocols.
2. Treating Hyperadrenocorticism: In this session, we will review the current treatment options for this common disorder as well as discuss potential therapies, which may change how we manage this disease in the future.
3. Diabetes in Dogs and Cats: We will review the pathogenesis of diabetes in dogs and cats and how it relates to our management strategies. We will emphasize the goal of remission vs long-term treatment of this common feline disorder and discuss long term management of canine diabetes.
4. Insulin Resistant Diabetes: Insulin resistance is the most common cause of insulin treatment failure in diabetes. We will review the common causes and management of insulin resistance in both dogs and cats.
5. Managing Hypothyroidism in Dogs: We will discuss recent findings regarding the diagnosis, treatment, and monitoring of patients with hypothyroidism and outline a logical diagnostic approach for evaluating thyroid function.
6. Feline Hyperthyroidism: In this session, we will review the pathogenesis, diagnostic approach and treatment options for this common endocrine disorder. We will discuss the pros and cons of medical vs radioiodine vs dietary management of hyperthyroidism.
7. Polyuria and Polydipsia: Polyuria and polydipsia are among the most common clinical signs seen in practice. We will review the diagnostic approach to pu/pd and discuss the management of these conditions.
8. Adrenal Disease in Cats: Adrenal disorders (Cushing's, Addison's disease and hyperaldosteronism) are felt to be uncommon but underdiagnosed endocrine disorders in cats. In this session, we will review the diagnostic approach and treatment options for these diseases.
9. Feline Acromegaly: We will review the clinical presentation, diagnostic approach and treatment options for this emerging feline endocrine disease.
10. Canine and Feline Calcium Disorders: We will review normal calcium homeostasis and review the diagnostic approach and management of the most common calcium disorders in dogs and cats.
11. Hypoglycemia: We will review normal glucose homeostasis in dogs and cats, outline the diagnostic approach to hypoglycemia and review the most common cause of hypoglycemia in older dogs, insulinoma.