Grand Cayman – Cayman Islands 2023November 7 - 9, 2023
Topics:
Emergency Critical Care – Dr. Tara Hammond
Emergency Critical Care - Dr. Lisa Powell
Discover Paradise along the world-famous Seven Mile Beach
Escape to your dream Caribbean getaway at The Westin Grand Cayman Seven Mile Beach Resort & Spa. Beautifully situated on prime oceanfront, our island resort offers all you need for a memorable stay. Spend your days playing on the beach, where you can try your hand at water sports, or float in the sparking waters of our pool, where you can enjoy a refreshing cocktail from our swim-up bar. Treat yourself to a pampering visit to our spa or work out in our 24-hour WestinWORKOUT® Fitness Studio while the kids have fun at our Westin Family Kids Club. Sample the variety of flavors at our restaurants, from a romantic dinner on the beach to casual patio dining at Ferdinand's. Welcoming guest rooms await you, with relaxing island-inspired designs, incredible views and thoughtful amenities. If business brings you to our Grand Cayman hotel, our elegant function venues and superb services will help to turn work into fun. We look forward to welcoming you to The Westin Grand Cayman Seven Mile Beach Resort & Spa.
November 7, 2023
12-12:30pm REGISTRATION: Sign in and Pick a seat! Governer's Ballroom A
12:30-1:20pm
1:30-2:45pm
2:45-3:00pm BREAK AND SNACK
3:00-3:50pm
4:00-5:20pm
5:45-6:45pm COCKTAIL RECEPTION Pool Deck North


November 8, 2023
7-8am Breakfast Buffet (Attendees only) Governer's Ballroom A
8-8:50am
9-9:50am
10-10:50am
10:50-11am BREAK AND SNACK
11–11:50am
12-12:50pm
1pm EXPLORE AND ENJOY GRAND CAYMAN!


November 9, 2023
7-8amBreakfast Buffet (Attendees Only) Governer's Ball-room A
8-8:50am
9-9:50am
10 –10:50pm
10:50am -11am BREAK AND SNACK
11-11:50am
12-12:50pm
1pm Vet Vacation CE Conference Concludes
BOOK YOUR NEXT VET VACATION!

The Westin Grand Cayman Seven Mile Beach Resort & Spa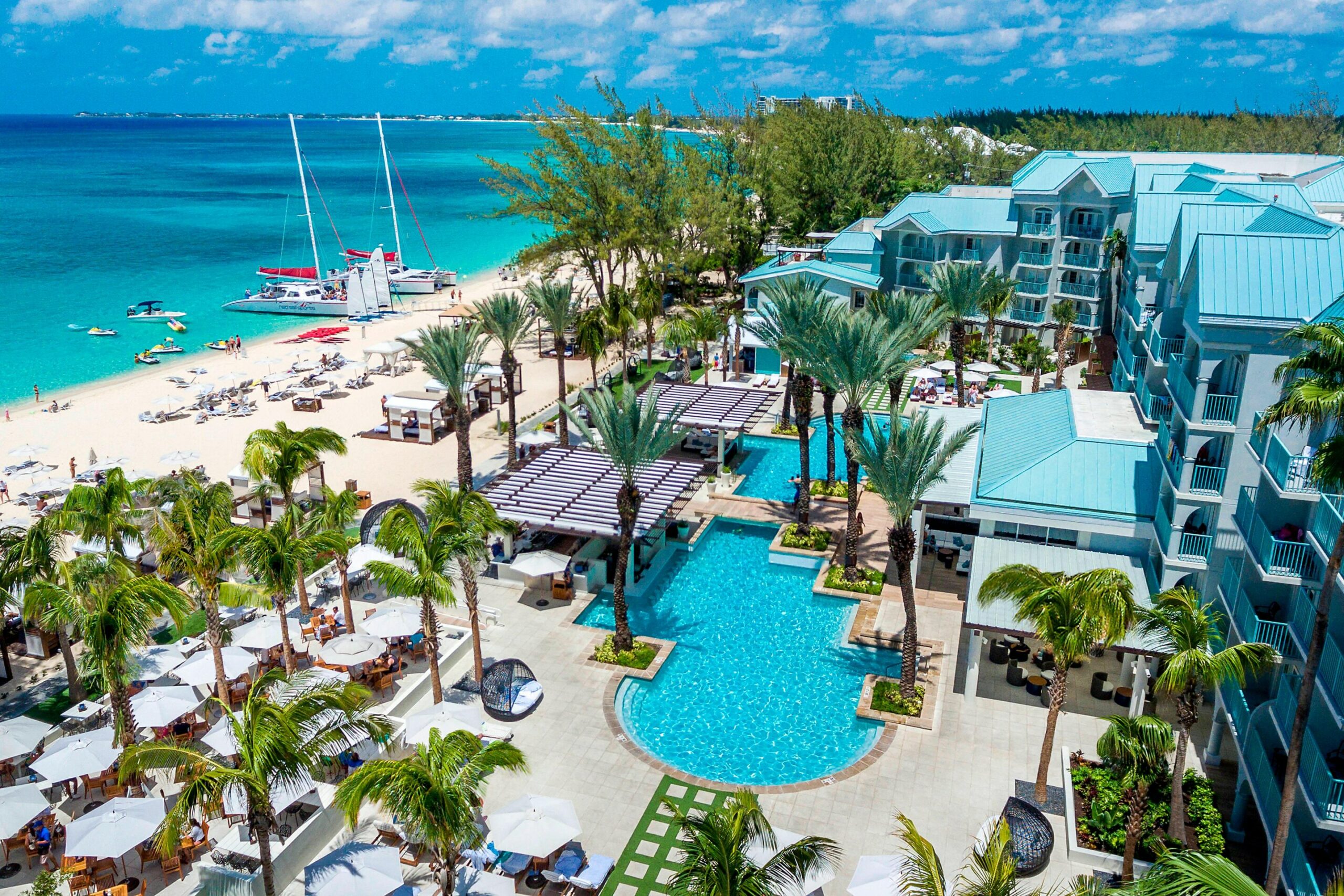 Call in: 1-345-945-3800
Referring Code/Group Name: VETVACATION
Room Rate: $389 for double occupancy hotel room plus 13% tax plus 11% service charge and Reduced $30 resort fee per night reduced from $65 regular rate $25 each additional person. Max 4 people per room. Service charge includes bellman/doorman and housekeeping gratuities. 100% smoke-free resort. Smoking on Hotel premises is prohibited and smoking in guest rooms or balconies will incur a $250 cleaning charge.
Hi Speed Internet in guest rooms and public space (3MB for up to 3 devices per room)
Mini refrigerators in-room
Complimentary self-parking
24-Hour Westin Workout Fitness Center
Pool and Beach Ambassador Service
Use of Hibiscus Spa Facilities (sauna, hot tub and steam room) based on availability
Live Music Daily
Weekly Activities scheduled seasonally
Owen Roberts International Airport (GCM)
Hotel direction: 4.3 miles SE
This hotel does not provide shuttle service.
Alternate transportation: Private Car Service;on request
Estimated taxi fare: 30 USD (one way)
Bus service, fee: 10 USD (one way)
Driving directions
Take Roberts Dr and Dorcy Dr to Esterly Tibbetts Hwy 4 min (1.9 km) Follow Esterly Tibbetts Hwy to W Bay Rd in West Bay 7 min (5.0 km). Arrive at The Westin Grand Cayman Seven Mile Beach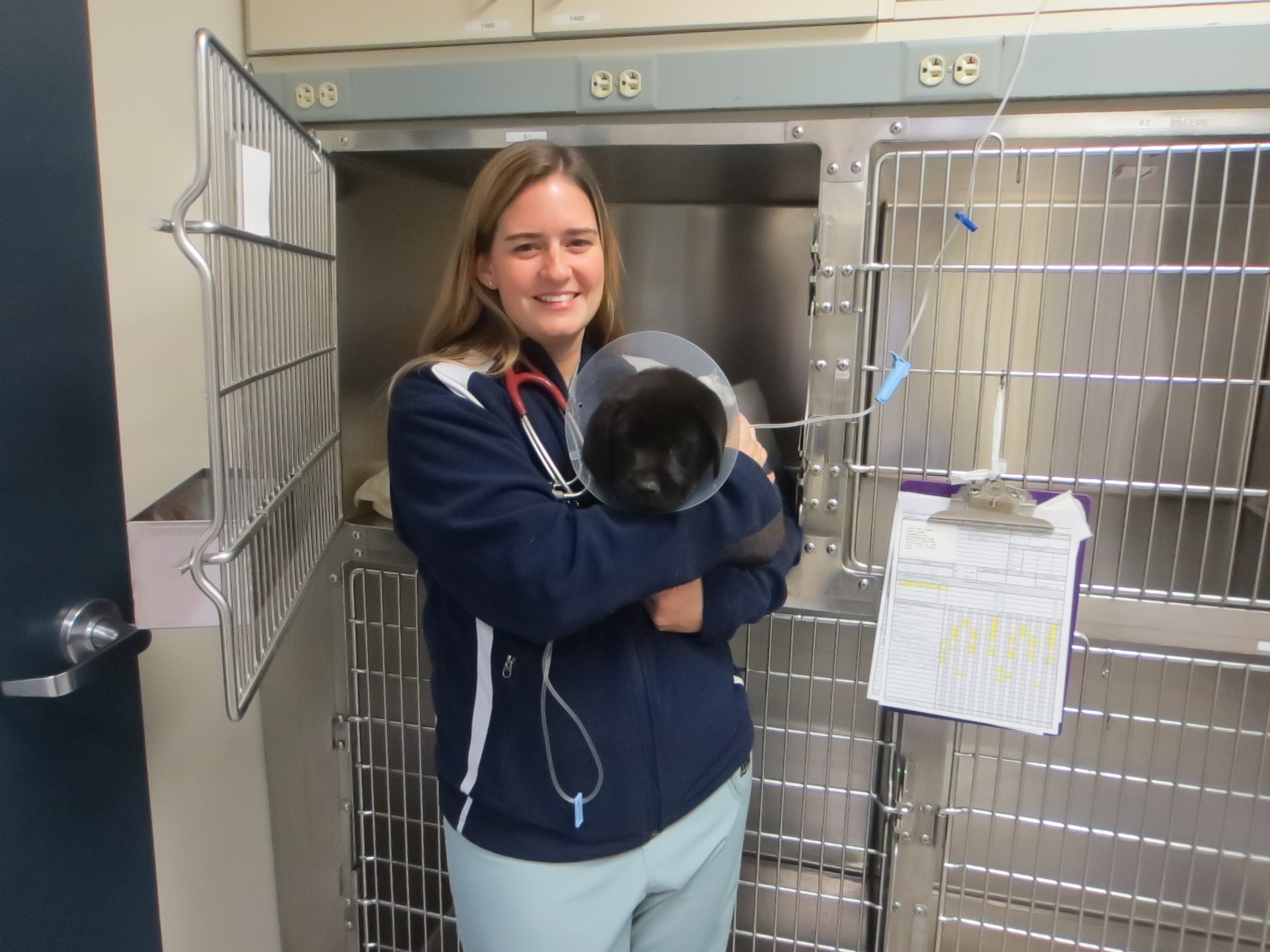 Dr. Tara N. Hammond, DVM, DACVECC
A specialist in emergency and critical care, Dr. Tara Hammond joined the Tufts VETS staff in 2008. Dr. Hammond earned her Bachelor's Degree in Biology from Worcester Polytechnic Institute in 1999. She attended Cummings School of Veterinary Medicine at Tufts University and was awarded her Doctorate of Veterinary Medicine in 2003.
Dr. Hammond completed a rotating internship in small animal medicine and surgery at Angell Animal Medical Center in 2004 and spent time in private/emergency practice. She went on to complete a three-year emergency and critical care residency at Angell Animal Medical Center. Dr. Hammond became a Diplomate of the American College of Veterinary Emergency and Critical Care in 2008.
Dr. Hammond's professional interests include limited fluid volume resuscitation, trauma, anesthesia/analgesia, toxicities, transfusion medicine, pediatrics, and coagulopathies. She is internship director and runs the blood bank. She is a member of many professional organizations and her work has been published in The Journal of Veterinary Emergency and Critical Care and The Journal of the American Veterinary Medical Association.
In her free time, Dr. Hammond enjoys spending time with her husband, two children and pets. She is a seasoned world traveler, certified SCUBA diver, and die-hard Red Sox fan!
Presentation Synopsis
1. Approach to the Canine Hemoperitoneum
2. Approach to the Critical Wound and Burn Patient
3. Approach to Fluid Therapy
4. Cardiopulmonary Cerebral Resuscitation (RECOVER based)
5. Diabetic Ketoacidosis
6. Feline Asthma
7. Feline Urethral Obstruction
8. Hepatic Lipidosis
9. Immune-mediated Hemolytic Anemia
10. Immune-mediated Thrombocytopenia
11. Inherited Bleeding Disorders
12. Ischemia and Reperfusion Injury in Small Animals
13. Leptospirosis: what's new?
14. Limited Fluid Volume Resuscitation
15. Pediatric Emergencies
16. Shock
17. Toxic Plants
18. Transfusion Medicine
19. Traumatic Brain Injury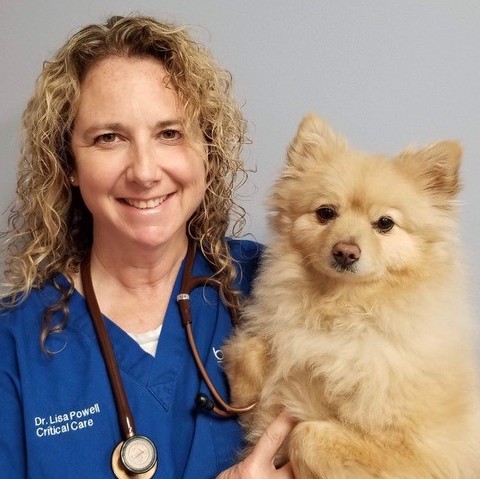 Dr. Lisa Powell DVM, ACVECC
Dr. Lisa Powell graduated veterinary school from Texas A&M in 1995, completed a small animal rotating internship at the AMC in NYC in 1996, and then went on to a residency in small animal emergency and critical care at Tufts University, finishing in 1999. Dr. Powell then joined the faculty at the University of Minnesota where she worked as a clinical professor for 15 years. She is an author of more than 30 veterinary publications, and authored a book entitled "Small Animal Emergency and Critical Care: Case Studies in Client Communication, Morbidity and Mortality". She is currently an associate critical care clinician at BluePearl Veterinary Partners in Eden Prairie, Minnesota. Her clinical interests include mechanical ventilation, respiratory disease, colloid and fluid therapy, and sepsis.
Presentation Synopsis
ALL NEW TALKS!
1. The IPASS Method - ER rounds, communication, and patient safety
2. Feline Shock
3. Transfusion Medicine
4. Carbon Monoxide Toxicity - Case presentations
5. Tubes! Nasogastric, Esophagostomy, and urinary catheter placement
6. Arrhythmias in the ICU
7. Triage and Treatment of the Trauma Patient
8. Pulmonary Edema - Pathophysiology and Treatment
9. Common Emergencies
10. Hematologic Emergencies