Glacier National Park in Whitefish, Montana 2021June 14 - 16, 2021
Topics:
Anesthesia - Dr. Lysa Pam Posner
Ophthalmology - Dr. Robert Swinger
Learn about veterinary anesthesia and ophthalmology surrounded by mountains and the pristine water of Whitefish Lake. Our lodging is only 30-minutes from Glacier National Park and 10-minutes from the myriad of fun summer activities at Whitefish Mountain Resort.
June 14, 2021
Registration 12:30pm-1pm
Conference 1pm-6pm
Cocktail Reception 6:15pm-7:15pm

June 15, 2021
Breakfast 7am-8 am
Conference 8am-1pm

June 16, 2021
Breakfast 7am-8am
Conference 8am-1pm
The Lodge at Whitefish Lake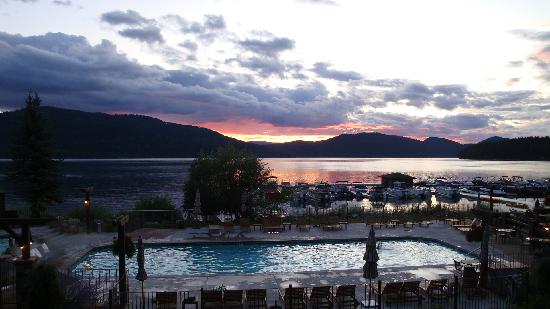 Call in: 877-887-4026
Referring Code/Group Name: ID: VETVAC21 | Password: WHITEFISH
Room Rate: $224+12% taxes for Classic King or 2 queens, upgraded rooms at a higher rate are available upon request. Accommodations are limited at this special rate. Please book and register early!
You can extend your vacation 3 days before or after at Whitefish Lodge at the same rate as long as rooms are available.
Complimentary transportation is available to downtown Whitefish and to the Whitefish Lake Golf Course.
There is free parking and complimentary wireless internet.
Airport Distance: 16 minutes from Glacier International Airport (FCA). Many domestic airlines serve FCA.
Complimentary transportation is available from the Glacier Park International Airport (FCA) and the Amtrak Station with 24 hour advance notice.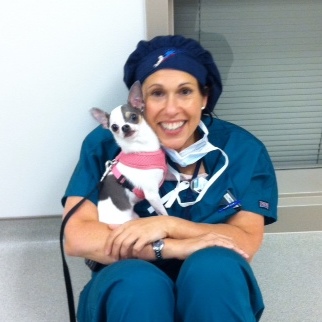 Lysa Pam Posner, Dipl., DACVAA
Dr. Posner has a BS in biochemistry from Purdue University. She completed her DVM at Cornell University and spent 9 years in private veterinary practice. She returned to Cornell to complete a Residency in Anesthesiology and completed her board certification with the American College of Veterinary Anesthesia and Analgesia. She was on Faculty at Cornell for 5 years and has been on Faculty at North Carolina State University since 2005. She is currently a Professor of Anesthesiology, the Director of Anesthesia Services, and Anesthesiology Residency Program Director.
Presentation Synopsis
1. The pain pathway: the anatomy and physiology of the pain pathway and how to treat pain.
2. Analgesics in veterinary: new agents or novel uses for established ones
3. Chronic pain in veterinary medicine
4. Local blocks
5. Anesthesia agents: what's new?
6. Why bother with anesthesia monitoring?
7. Anesthesia for critical patients
8. Fluid therapy and anesthesia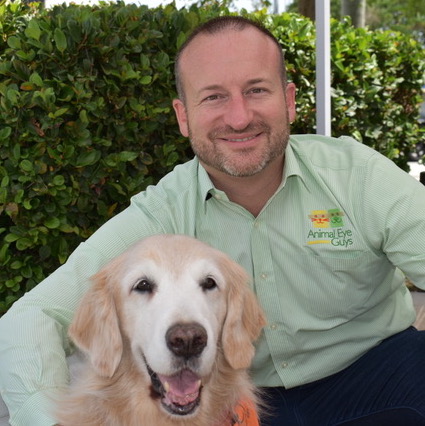 Robert Swinger, DVM, DACVO
Dr. Robert Swinger completed his undergraduate work and received his Doctorate of Veterinary Medicine from the University of Illinois in 2003. After completing an internship in small animal medicine and surgery at Veterinary Specialists of South Florida in 2004, he went on to complete both an ophthalmology internship in 2005 and residency in 2009 at the Animal Eye Specialty Clinic. Soon thereafter, he joined the VCA Aurora Animal Hospital outside of Chicago before returning in 2011 to launch Animal Eye Guys. Over the past few years, Animal Eye Guys has expanded to multiple locations across South Florida extending from Miami to West Palm Beach. Dr. Swinger is board certified and a Diplomate of the American College of Veterinary Ophthalmologists.
In his work environment, Dr. Swinger enjoys teaching and taking active roles in the clinic's internship/residency programs. He is an active lecturer/wet lab instructor across the nation including the Florida Veterinary Medical Association, The Gulf Atlantic Veterinary Conference, Vet Vacation CE, University of Illinois, St. Matthew's University, and many local events for his referring veterinary community. His special interests include surgical and medical management of glaucoma, cataract surgery, and corneal physiology. Outside of the veterinary arena, Dr. Swinger enjoys spending time with his family (which includes his twins, Keegan and Francesca, and a toy poodle, Sophia) and enjoys the outdoors, cooking, and traveling.
Presentation Synopsis
1. EYE! Oh My! An Overview of Ocular Emergencies in Small Animal Patients
2. New Developments in Veterinary Ophthalmology – Surgical and Pharmacological Advancements
3. Ocular Procedures and Surgery in your Practice
4. Feline Ophthalmology
5. Glaucoma in Veterinary Medicine – Surgical and Medical Management
6. Corneal Ulcers – Why some just won't heal!
7. What's on your shelf? A guide to ocular pharmaceuticals and supplements.
8. What are Your Colleagues Sending? A Review Of The Top 10 Most Common Ophthalmic Referrals.