Glacier National Park in Whitefish, Montana 2020September 1 - 3, 2020
Topics:
Dermatology - Dr. Paul Bloom
Clinical Pathology - Dr. Holly Brown
Learn about veterinary dermatology and clinical pathology surrounded by mountains and the pristine water of Whitefish Lake. Our lodging is only 30-minutes from Glacier National Park and 10-minutes from the myriad of fun summer activities at Whitefish Mountain Resort.
September 1
Registration 12:30pm-1pm
Conference 1pm-6pm
Cocktail Reception 6:15pm-7:15pm

September 2
Breakfast 7am-8 am
Conference 8am-1pm

September 3
Breakfast 7am-8am
Conference 8am-1pm
The Lodge at Whitefish Lake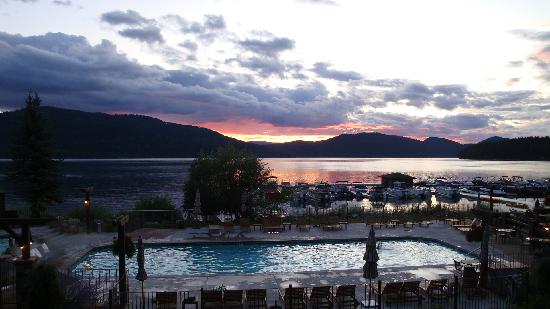 Call in: 877-887-4026
Referring Code/Group Name: ID: VETVAC20 | Password: whitefish
Room Rate: $207+12% taxes for Classic King or 2 queens, upgraded rooms at a higher rate are available upon request. Accommodations are limited at this special rate. Please book and register early!
You can extend your vacation 3 days before or after at Whitefish Lodge at the same rate as long as rooms are available.
Complimentary transportation is available to downtown Whitefish and to the Whitefish Lake Golf Course.
There is free parking and complimentary wireless internet.
Airport Distance: 16 minutes from Glacier International Airport (FCA)
Complimentary transportation is available from the Glacier Park International Airport (FCA) and the Amtrak Station with 24 hour advanced notice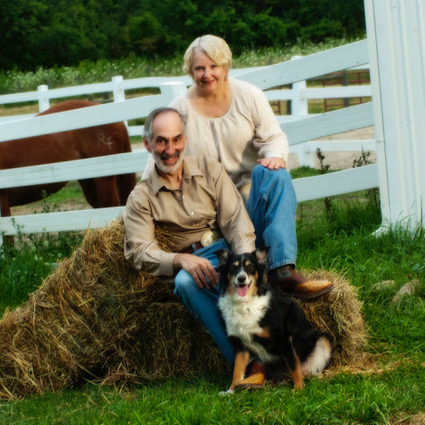 Paul Bloom, Dipl., ACVD and Dipl., ABVP
Dr. Paul Bloom, Dipl., ACVD and Dipl., ABVP, Canine and Feline Specialty obtained his DVM with high honors from Michigan State University in 1976 and has worked in small animal medicine ever since. He obtained board certification in the American board of veterinary practitioners in 1984 and became Michigan's FIRST board-certified veterinary dermatologist in full-time private practice in 2001 when he became a diplomate of the American College of Veterinary Dermatology. In 2016, he became a certified Fear Free practitioner. Dr Bloom also serves as adjunct faculty at the MSU veterinary college. Some veterinary students spend their dermatology rotation at the Allergy, Skin and Ear Clinic for Pets, and he regularly visits the campus to work and interact with students and staff. He has lectured at numerous state, national and international conferences and has written many book chapters. He serves on the scientific program committee for the ACVD and is a reviewer the professional journals Veterinary Dermatology, The Veterinary Journal, Irish Veterinary Journal, Journal of Small Animal Practice, - Journal of the AVMA and the Journal of Veterinary Emergency and Critical Care. When he's not working, Dr B spends his time playing hockey or relaxing at home in rural Northfield Township, Michigan with his wife and "menagerie" of animals which currently include; 3 horses, 2 mini-donkeys, 1 goat, 2 sheep, 4 cats and 1 dog.
Presentation Synopsis
1. Management of Atopic Dermatitis
2. Diagnosis And Management Of Otitis Externa In The Real World
3. Appropriate Antibiotic Use In Small Animal Dermatology
4. Quick, Easy and Profitable Dermatologic Tests For Small Animal Practice
5. Cutaneous Adverse Food Reactions In Dogs

6. The latest in diagnosis and treatment of Malassezia dermatitis in dogs
Holly Brown, DVM, PhD, DACVP
Dr. Holly Brown received her DVM from the University of Georgia and worked in small animal private practice in Colorado and North Carolina. She returned to UGA for a residency in clinical pathology and additionally obtained her doctorate degree in pathology, studying Cytauxzoon felis infection in domestic and wild cats. After completion of her residency and PhD, Dr. Brown remained on as a faculty member at UGA where she served as a diagnostic clinical pathologist, instructor, and collaborative researcher. Dr. Brown then joined Metzger Animal Hospital's large general and referral practice in State College, PA as an on-staff clinical pathologist. There she sees a wide variety of diagnostic submissions and enjoys playing an important role at the interface of diagnostic testing and patient care. Dr. Brown fulfills her passion for teaching providing mentorship opportunities and continuing education lectures and wetlabs.
Presentation Synopsis
1. Advanced hematology for disease and case management
2. Laboratory diagnosis of immune-mediate hemolytic anemia (IMHA)
3. Vital diagnostic information in urinalysis
4. Comprehensive diagnostic power of lab tests
5. Maximizing diagnostic information from effusion analysis
6. Cytology in-clinic or reference lab handling
7. Diagnosing lymphoid malignancies