Florida Keys – Hawks Cay 2022December 5 -7, 2022
Topics:
Dentistry Intermediate/Advanced – Dr. Kevin Stepaniuk
Internal Medicine - Dr. Daniel Langlois
Hawks Cay Resort: America's Luxury Caribbean Destination
No passports…No hassles…No worries….
Hawks Cay is located in the middle of the Florida Keys (mile marker 61 ocean side) on the quiet island of Duck Key. The resort is just over an hour's drive from Key West attractions and nightlife, and only minutes from the village of Marathon where you'll find the Seven-Mile Bridge, Pigeon Key, the Marathon Turtle Hospital, shopping opportunities and more. Featuring miles of stunning ocean views to admire along the way, traveling to our Florida Keys resort is an easy road trip that is a memorable experience in itself.
December 5, 2022
12-12:30pm REGISTRATION: Sign in and Pick a seat! Dolphin AB
12:30-1:20pm Oronasal Fistula Repair in the Canine Patient (KS)
1:30-2:45pm Surgical Extraction: Max 4th Premolar & 1st/2nd Molars (KS)
2:45-3:00pm BREAK AND SNACK
3:00-3:50pm Feline Adrenal Disease (DL)
4:00-5:20pm Updates on Hypoadrenocorticism (DL)
5:45-6:45pm COCKTAIL RECEPTION Oasis

December 6, 2022
7-8am Breakfast Buffet (Attendees only) Dolphin Deck
8-8:50am Tx of Periodontal Disease Beyond Extractions & "Prohpy" (KS)
9-9:50am Intraoral Oral Regional Analgesia & Multimodal Analgesia (KS)
10-10:50am Understanding Fractured Teeth, Tx Rec & Bonded Sealants (KS)
10:50-11am BREAK AND SNACK
11–11:50am Hyperadrenocorticism: Recognition & Diagnostic Testing (DL)
12-12:50pm Hyperadrenocorticism: Medical Management & Monitoring (DL)
1pm EXPLORE AND ENJOY THE FLORIDA KEYS!


December 7, 2022
7-8amBreakfast Buffet (Attendees Only) Dolphin Deck
8-8:50am Approach to the Complicated Diabetic (DL)
9-9:50am Case-Based Approach to Calcium Disorders (DL)
10-10:50pm Copper-Associated Liver Diseases (DL)
10:50am -11am BREAK AND SNACK
11-11:50am Maxillofacial Urgency/Emergency Presentations; Pain and Difficulty Open-ing and Closing the Mouth (KS)
12-12:50pm How to Approach the Oral Mass and Oral Tumors (KS)
1pm Vet Vacation CE Concludes: Book your Next VetVacationCE!

Hawks Cay Resort Duck Key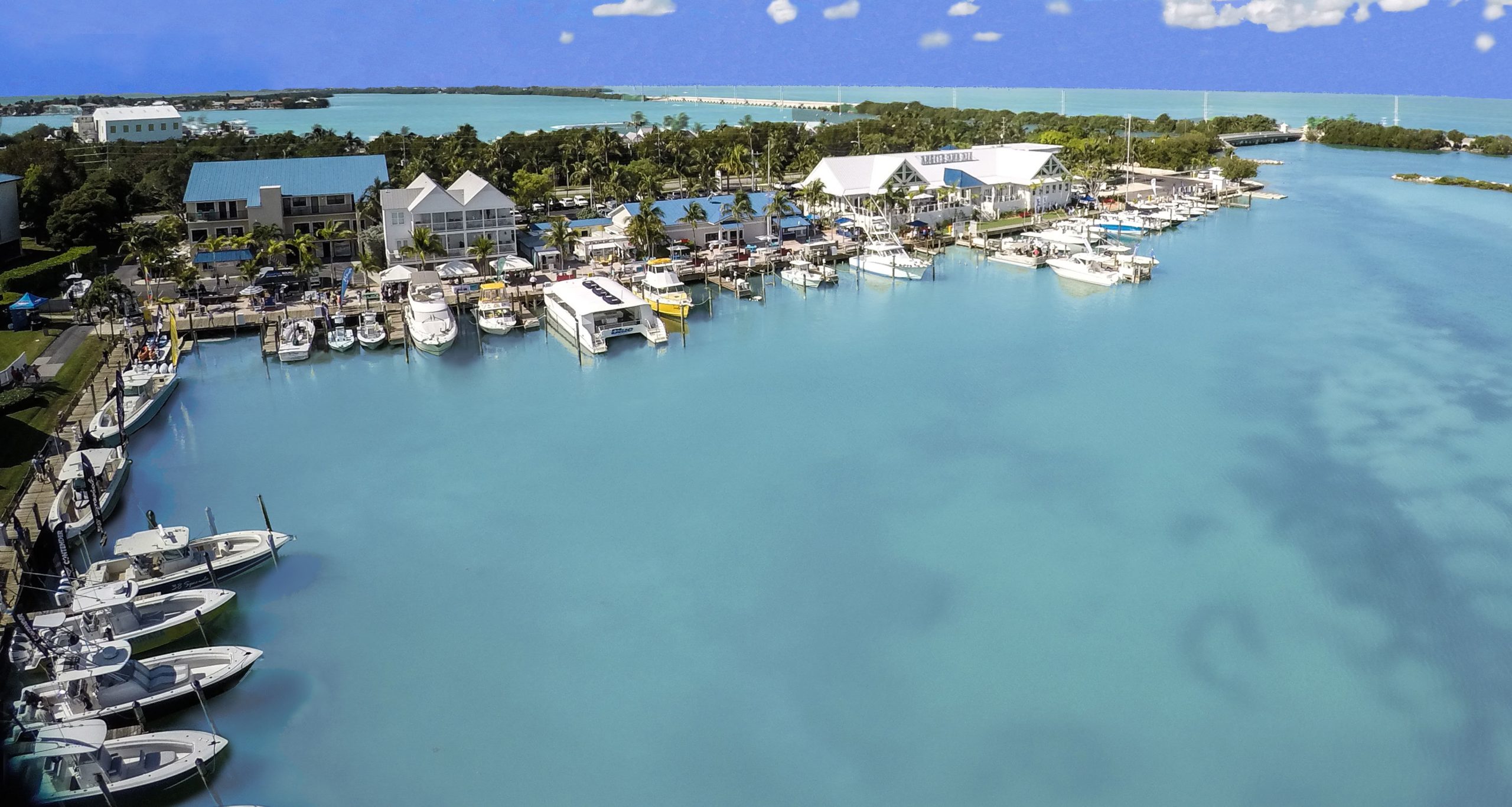 Call in: 1-800-432-2242
Referring Code/Group Name: VETVACATION2022
Room Rate: $199 for double occupancy hotel room or $399 for a 2 bedroom villa (sleeps 6) plus 12.5% taxes and Reduced $25 resort fee per night from $45 regular rate. 1 night deposit is required to hold each reservation. The deposit is refundable if notice of cancellation is made at least 7 days prior to arrival. No refunds for late arrivals, early departures or downgrades.
Self- Parking
Daily Newspaper
Local and Toll Free Calls
Daily membership in Hawks Cay Health Club and Coral Cay
Wireless Internet Access
In Room Coffee Hotel rooms
Tram Transportation throughout the Resort
Unlimited use of Putting Course, Sports Field, Hard and Clay Court Tennis Facilities
Unlimited use of Kayaks and Paddleboards in the Hawks Cay Saltwater Lagoon
Getting to Hawks Cay Resort
Driving to the Florida Keys
Drive the Overseas Highway, awarded one of America's most scenic roads, as you venture through the Everglades, traverse historic fishing bridges, and admire the tranquil blue and green water of the Atlantic Ocean and Florida Bay. Hawks Cay is centrally located only 90 miles by car from Miami and 130 miles from Fort Lauderdale.
Car Rental
All major South Florida Airports offer a variety of rental car agencies. Cars can also be rented from Marathon Airport, located a few miles from the resort.
Avis Rent-A-Car
1-800-230-4898
www.avis.com
Budget Rent-A-Car
1-800-527-0700
www.budget.com
Enterprise Rent-A-Car
1-800-261-7331
www.enterprise.com
Hertz Rent-A-Car
1-800-261-7331
www.hertz.com
Florida Keys Express Shuttle
Daily door-to-door exclusive car, SVU and limo service to and from the Florida Keys and Miami and Ft. Lauderdale airports.
Site: www.floridakeysexpressshuttle.com
Phone: 305-743-7454
Address: Florida Keys Express Shuttle LLC. PO BOX 500051 Marathon Fl 33050
Car Service
Ahoy Taxi /Airport Transportation — private transportation to and from Miami, Fort Lauderdale and Key West.
Site: www.flkeystransporter.com
Phone: 305-407-0603
Flying to the Florida Keys
Daily flights are offered into nearby Miami, Fort Lauderdale/Hollywood and Key West International airports. Paired with one of the many ground transportation options above, your trip to the Keys will be smooth from the start. Hawks Cay is proud to partner with the Marathon Jet Center (MTH), located just 9 miles from the resort, offering charter flights and private jet service.
Florida Airports
Fly into one of South Florida's three major international airports.
Ft. Lauderdale/Hollywood International Airport (FLL)
130 miles from Hawks Cay Resort
www.fll.net
Key West International Airport (EYW)
60 miles from Hawks Cay Resort
www.eyw.com
Miami International Airport (MIA)
90 miles from Hawks Cay Resort
www.miami-airport.com
Boating to the Florida Keys
Hawks Cay can easily be reached via the Atlantic Ocean or Gulf of Mexico. Our Florida Keys Resort has a full-service marina that features dockage for vessels up to 110 feet, and all the boating and fishing supplies you'll need during your stay in the beautiful Florida Keys. Learn more about Hawks Cay Marina and traveling to the Keys by boat.
Dentistry Intermediate/Advanced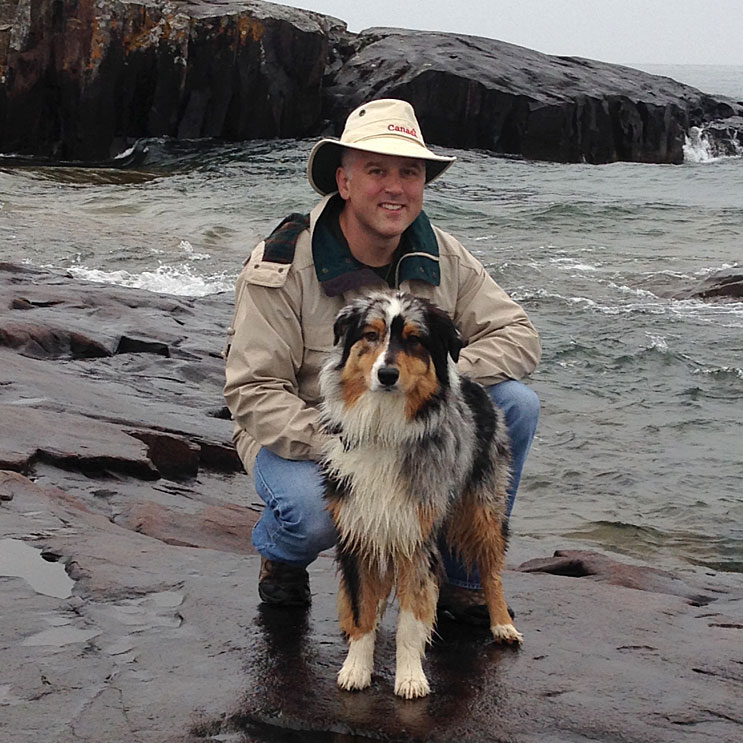 Kevin S. Stepaniuk, DVM, FAVD, Dipl. AVDC
Kevin S. Stepaniuk is a Diplomate of the American Veterinary Dental College (AVDC) and is Co-owner of Pet Dental Specialists, Veterinary Dentistry Education and Consulting Services and Veterinary Intraoral Radiology Reading Services. He has an undergraduate degree from the University of Calgary, DVM degree from Oklahoma State University and completed a small animal internship at Washington State University. His specialty training was in private practice. He is a previous faculty member and section chief of Dentistry and Oral Surgery at the University of Minnesota. He is an invited international and national renowned lecturer and instructor. Dr. Stepaniuk is a journal and textbook author as well as a reviewer for various dentistry and oral surgery publications. He is past-Executive Board member of the AVDC, and past-president of the AVDS. Dr. Stepaniuk provides continuing education to veterinarians, provides a service for reading intraoral radiographs for veterinary hospitals and veterinarians, and stays clinically active working in private specialty practice.
Presentation Synopsis
1. Surgical Extraction of the Maxillary 4th Premolar and 1st and 2nd Molars in the Dog (75 Minutes)
2. Oronasal Fistula Repair in the Canine Patient (50 min)
3. Treatment of Periodontal Disease Beyond Extractions and "Prohpy" in General Practice (50 min)
4. Intraoral Oral Regional Analgesia and Multimodal Analgesia in the Dog and Cat Dentistry Patient (50 min)
5. Understanding Fractured Teeth, Appropriate Treatment Recommendations, and Bonded Sealants for General Practice (50 min)
6. Maxillofacial Urgency/Emergency Presentations; Pain and Difficulty Opening and Closing the Mouth (50 min)
7. How to Approach the Oral Mass and Oral Tumors (50 min)
Endocrinology/Internal Medicine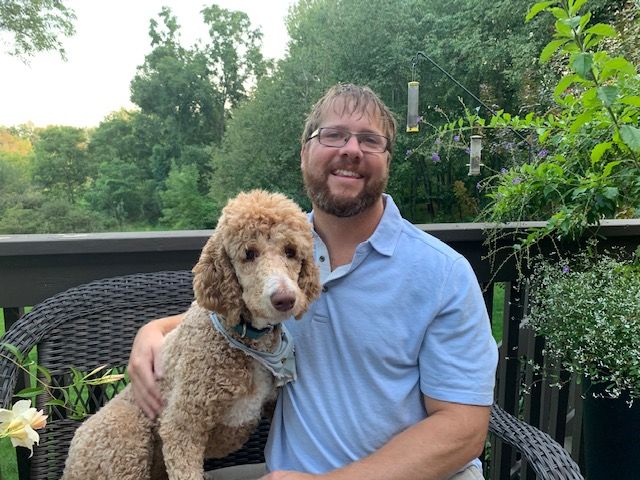 Daniel Langlois DVM, DACVIM-SAIM
Dr. Daniel Langlois is a tenured associate professor at the Michigan State University College of Veterinary Medicine. He is originally from Baton Rouge, LA, and he received his DVM from Louisiana State University in 2009. He then completed a 1-year internship at The Ohio State University which was followed by an internal medicine residency at Michigan State University. He obtained board certification from the American College of Veterinary Internal Medicine (ACVIM) in 2013, and he has been an MSU faculty member since that time. Daniel has strong clinical and research interests in companion animal endocrinology and canine hepatology. He has authored peer-reviewed manuscripts in these fields, frequently lectures on these subjects, and routinely serves as an ad-hoc reviewer for various veterinary journals.
Presentation Synopsis
1. Hyperadrenocorticism: Recognition and Diagnostic Testing (50 minutes)
2. Hyperadrenocorticism: Medical Management and Monitoring (50 minutes)
3. Approach to the Complicated Diabetic (50 minutes)
4. Case-Based Approach to Calcium Disorders (50 minutes)
5. Copper-Associated Liver Diseases (50 minutes)
6. Updates on Hypoadrenocorticism (75 minutes)
7. Feline Adrenal Disease (50 minutes)