Curacao 2020 January 27 - 29, 2020
Topics:
Internal Medicine – Dr. Robert Armentano
Anesthesia – Dr. Lysa Posner
Learn about veterinary internal medicine and anesthesia while enjoying a beach and golfing vacation in Curacao in the Caribbean. In addition to golfing, diving, and the beach, Curacao offers some Dutch historic sites.
January 27
Registration 12:30pm-1pm
Conference 1pm-6pm
Cocktail Reception 6:15pm-7:15pm

January 28
Breakfast 7am-8 am
Conference 8am-1pm

January 29
Breakfast 7am-8am
Conference 8am-1pm
Santa Barbara Beach and Golf Resort Curacao
Call in: 1-800-880-2177 or 1-844-288-2124
Referring Code/Group Name: Vet Vacation CE
Room Rate: The hotel is SOLD OUT!!! Rate for the hotel is $209+taxes per night and available 3 nights before and after the stay.
Voted #1 Hotel USA Today's Reader's Choice Awards. Resort is nestled beachfront in the Caribbean Sea!
Santa Barbara Beach & Golf Resort features 365 rooms and luxury suites. Rooms and suites come equipped with air conditioned, mini fridge, plasma television, iHome clock radio, in-room safe, deluxe bath amenities, bathrobes, hair dryer and a furnished balcony or patio. Wireless internet access is also available for an additional charge.
Santa Barbara Beach & Golf Resort is located 15 miles from Curacao International Airport (CUR), close to Curacao Sea Aquarium and Boca Tabla Sea Cave.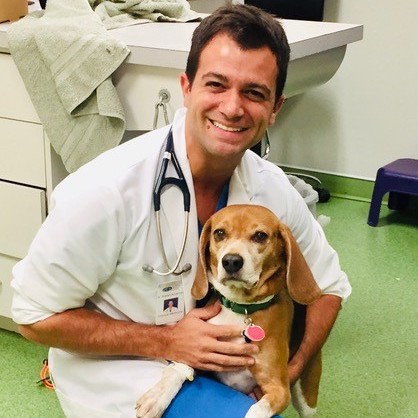 Robert Armentano DVM, ACVIM
Dr. Robert Armentano is board certified in small animal internal medicine. He is a Chicago native and did his undergraduate studies in animal sciences at the University of Illinois. After obtaining early admission into veterinary school he completed his training at the University of Illinois as well. After his DVM degree he continued his training at the University of Florida for a rotating internship and internal medicine residency. Dr. Armentano has engaged in many speaking opportunities including Chicago news updates on emerging infectious diseases including blastomycosis, leptospirosis and canine influenza. Dr. Armentano has participated in prospective research, published book chapters and is actively participating in research trials.
Dr. Armentano currently works at the Veterinary Specialty Center in the Chicagoland area. He lives with his wife and four-legged friends (2 dogs). Dr. Armentano enjoys travel, the Chicago Cubs (Go Cubbies) and endurance sports including marathons and triathlons.
Presentation Synopsis
1. The diagnostic and therapeutic approach to primary and opportunistic, systemic fungal infections
2. The lepto suspect: a disease overview and lit review
3. Tick-borne diseases of the 4Dx -A review of tick-borne diseases in dogs and cats
4. FUO: fever of unknown/unsure/undiagnosed origin
5. Update on gastroprotectants in dogs and cats
6. The increased ALT: a practical approach to liver testing and sampling
7. Medical management of acute and chronic liver disease in dogs and cats
8. Diagnosis: open for small intestinal thickening- causes include IBD versus lymphoma
The occult Cushingoid dog: to treat or not to treat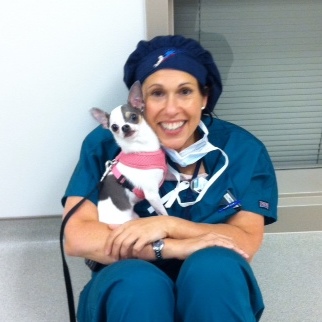 Lysa Pam Posner DVM, DACVAA
Dr Posner has a BS in biochemistry from Purdue University. She completed her DVM at Cornell University and spent 9 years in private veterinary practice. She returned to Cornell to complete a Residency in Anesthesiology and completed her board certification with the American College of Veterinary Anesthesia and Analgesia. She was on Faculty at Cornell for 5 years and has been on Faculty at North Carolina State University since 2005. She is currently a Professor of Anesthesiology, the Director of Anesthesia Services, and Anesthesiology Residency Program Director.
Presentation Synopsis
1. The pain pathway: the anatomy and physiology of the pain pathway and how to treat pain.
2. Analgesics in veterinary: new agents or novel uses for established ones
3. Chronic pain in veterinary medicine
4. Local blocks
5. Anesthesia agents: what's new?
6. Why bother with anesthesia monitoring?
7. Anesthesia for critical patients
8. Fluid therapy and anesthesia