Crested Butte, Colorado 2022 February 16 - 18, 2022
Topics:
Topic - TBD
Oncology- Dr. Zachary Wright
Learn about veterinary  oncology while enjoying a skiing vacation in Crested Butte, CO. The conference hotel is at the base of Crested Butte Mountain in Crested Butte, Colorado with  ski-in / ski-out access to the mountain.
February 16
Breakfast 6-7 am
Registration 6:45 - 7:00 am
Meeting 7am - 10am & 4:30pm - 6:30pm
Cocktail Reception 6:45pm - 7:45pm

February 17
Breakfast 6am-7am
Meeting 7am - 10am & 4:30pm - 6:30pm

February 18
Breakfast 6am-7am
Meeting 7am - 12pm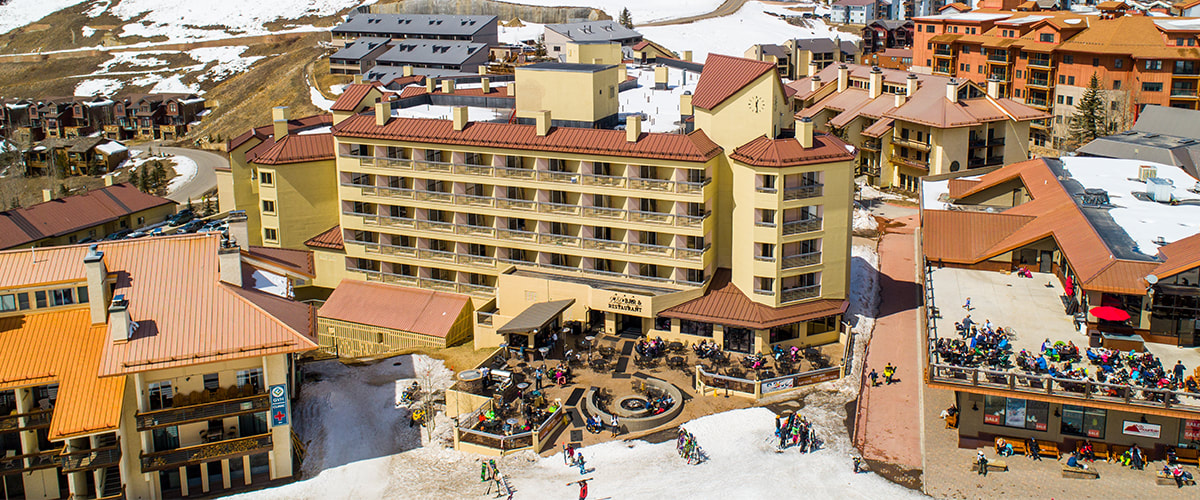 Call in: 970-251-3000
Referring Code/Group Name: VET2021
Room Rate: Base Room Rate: $179 Tax: 19.8% Resort Fee: $15 Parking Fee: $10 At Booking: 1 night deposit
Accommodations are limited at this special rate. Please book your room by January 26th as this hotel will sell out. All rooms have kitchenettes. The Elevation is pet friendly and only charges $35 per night for your pet.
The Elevation Hotel and Spa offers an ideal slope-side location with a full range of pampering amenities that reflect a combination of mountain charm and contemporary urban design. This luxury ski-in/ski-out hotel destination is Located at the base of Mt. Crested Butte, Colorado, The Elevation is a ski-in / ski-out resort. Features include slope-side dining, full-service spa, heated indoor pool, and three hot tubs.
Fly into Montrose, Colorado (MTJ). The MTJ airport is less than 2 hours from Crested Butte. Major airlines including United and American serve Montrose. Crested Butte is only 90 minutes from Telluride.
Fly into Gunnison (GUC). The GUC airport is 40 minutes from the Elevation Hotel & Spa. Major airlines including United and American serve Gunnison.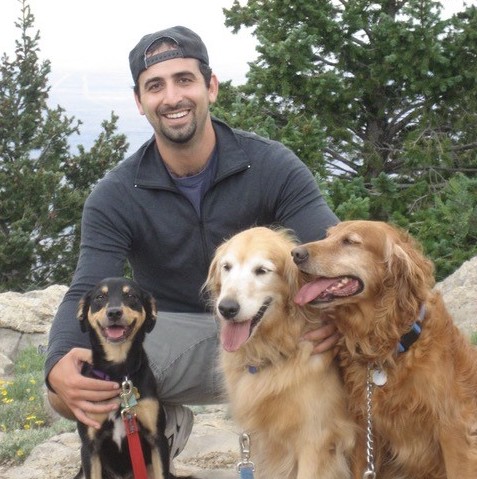 Zachary Wright, DVM, DACVIM Oncology
Dr. Zachary Wright was raised in the DFW Area (Rockwall). He received his Bachelor of Arts degree in History from the University of Notre Dame and his veterinary medical. degree from Texas A & M. He completed a one year rotating small animal internship in medicine and surgery at VCA West Los Angeles Animal Hospital in Los Angeles, California. Dr. Wright completed his residency in small animal oncology at Texas A&M University and became a Diplomate of the American College of Veterinary Internal Medicine-Oncology in 2008.
Dr. Wright joined the staff at VCA Veterinary Care in Albuquerque, New Mexico, to open a new oncology practice. In 2012 Dr. Wright and his family moved back to North Texas to join VCA Animal Diagnostic Clinic where he now serves as Director of Oncology.
Presentation Synopsis
1. Diagnostic Cytology of Canine and Feline Tumors
2. Canine Lymphoma: Phenotypes and Treatment Advances
3. Mast Cell Tumors: The Practice Builder and Confidence Crusher
4. Canine and Feline Reproductive and Urogenital Cancer
5. Osteosarcoma Review: Three legs and a kick stand
6. There Really Are Good Tumors - Welcome to the world of long-term survival.
7. Feline Injection Site Sarcomas
8. Veterinary Oncology Ultrasound
9. Updates in Oncology